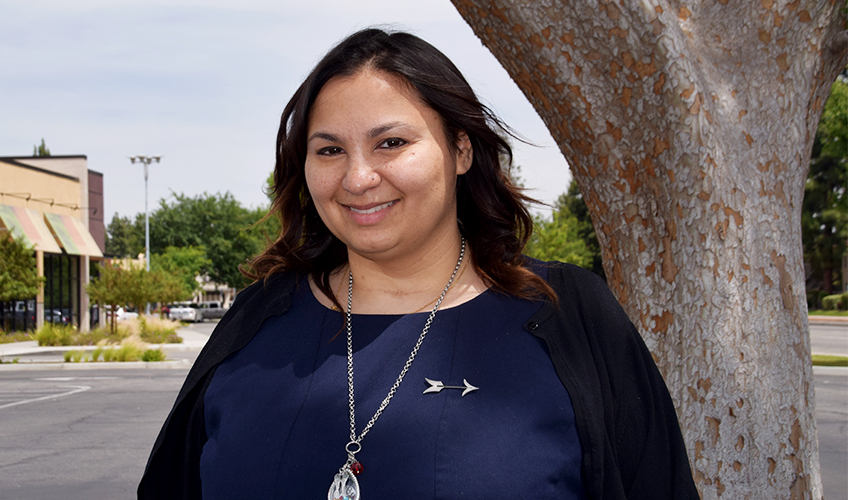 Growing up, California Delta Christina Maharani Rajlal would attend fundraising efforts and service events with her mom. Her mom, a CEO of an institution for mental health, wanted her daughter to learn the importance of supporting others. "We always gave back in our household," says Christina. "It was engrained in me at a young age: you support people who need support." It was the lessons she learned at such a young age that guided Christina in her life. It is no surprise she is now working professionally in a role in the social sector providing aid to individuals with disabilities.
Christina benefited from early learning so much that she hopes to carry that positive influence in raising her own children. Christina calls her life a whirlwind; everything in her life revolves around her six-year-old son and a four-year-old daughter. The day-to-day priorities are their needs, schooling and activities. But Christina and her husband also desire to give their children a new sense of learning through travel. "We are big advocates for traveling as a gift for the children," says Christina. Travel is an opportunity not only to see family scattered all over the globe, but allows the children to see different cultures firsthand through visits around the world.
Los Angeles is only two hours away from their home in Bakersfield, California. This close proximity allows for easy weekend trips to visit the diverse urban neighborhoods like Koreatown or Olvera Street. They have also traveled all over the state of California as well as to Nevada and Mississippi. In a few weeks, the family is headed to Cabo San Lucas and have their sights set on a visit to Singapore next year.
Additionally, the Rajlals represent a multicultural family at home in their lifestyle and eating habits. There is not doubt Christina's kids are cultured, especially when it comes to cuisines of many different nations. Whether it is spicy food or different types of cuisine, the children are not afraid of trying new things and tend to like whatever they try.