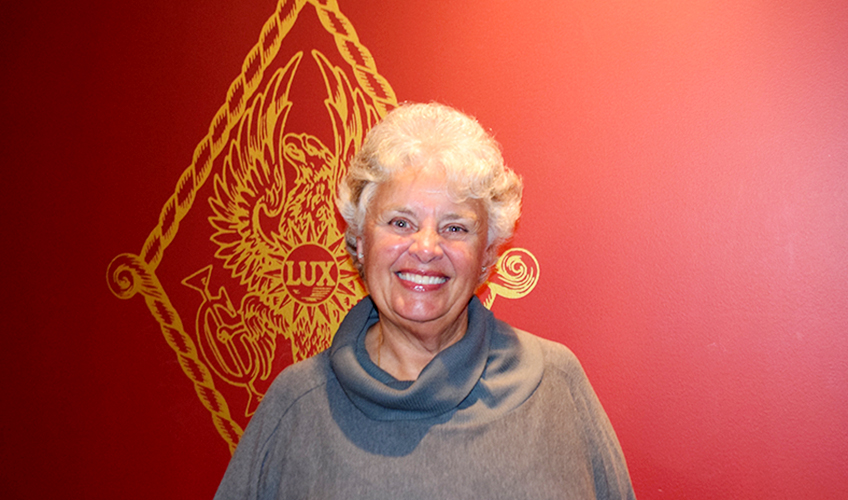 After spending one year on campus at Indiana University, Indiana Beta Patti Jeanne Root Bash moved to the medical center to study nursing. That is where she met Stephen "Steve" E. Bash, who would become her husband. Patti believes he was attracted to her because she was wearing her Pi Phi pledge pin. "Steve knew much more about my sorority than I did," Patti claims. Steve comes from a family of Pi Phis including his mother, Indiana Beta Jean Bielby Bash; grandmother Frances W. Richhart Bash, Indiana Beta; as well as many aunts and cousins, so between their families, there are 18 who are wearers of the wine and silver blue.
They were married Patti's senior year of college. As a couple, they have moved all over the country — Rochester, New York, to Norfolk, Virginia, to Houston, Texas —before settling in Peoria, Illinois for Steve's position as Pediatric Cariologist at Children's Hospital of Illinois. They have been here for 31 years and absolutely love being back in the Midwest.
One way Patti learned to love the Midwest was by joining the local Pi Phi alumnae club wherever she went. She often took on leadership positions or aided in the revival of some clubs. She served as a Province President, assisted in the colonization of the Indiana Eta Chapter at Indiana University-Purdue University, Fort Wayne and is currently Alumnae Advisory Committee for the Illinois Theta Chapter at Bradley University, where she has served for 28 years. Patti feels being involved as an alumna is way to give back to Pi Beta Phi and Steve has been so supportive. He is truly a great Pi Phi husband.
But even more exciting to share is Patti and Steve's Philanthropic Service to Others. Both have a heart for helping others and with this, an idea arose: create a health education center focuses on supporting the community. Today, Hult Center for Healthy Living is a resource for youth health education, cancer services, youth mental health and suicide prevention, and senior programming. The center, located in Peoria, is celebrating its 27th year serving between nearly 50,000 students each year. Patti also started the Loaves and Fish ministry in their church, which feeds approximately 300 guests every Saturday.   The ministry offers a take home food table, a free medical clinic, provide literacy training, as well as offer a Saturday and Sunday School for children.
With Patti's work as a public health nurse and Steve's career as a pediatric cardiologist, it is easy to see their desire to help people. Thank you both for your passion to support the people in your community!