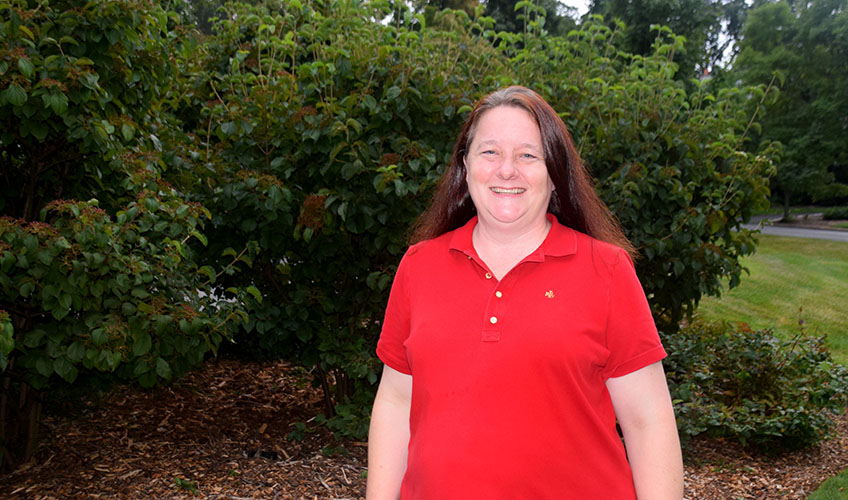 Sports have always played a big part in the life of Virginia Theta Laura Purcell. She grew up watching every sport imaginable. She also played a lot of sports growing up: soccer, softball, and basketball. When she decided to pursue a master's degree in Public History at Arizona State University, it's no surprise that sports became a part of that too!
After watching the 1998 Olympics, the commentators were discussing women's hockey in the United States. This sparked something in Laura. A few days later, Laura walked into her advisor's office and said she wanted to change her thesis to something related to sports. Her advisor responded with, "I don't know anything about sports. All I know is Governor Mofford played softball." Her advisor was referring to Rose Mofford, Governor of Arizona (1988-1991).
For Laura, that was a good starting point, but she had a lot of research to do to find a topic. Laura shared a few tidbits with me about how 400 Major League Baseball players, including 35 Hall of Famers, played softball during their off-season. And before the name "softball" was coined, it was referred to as "indoor outdoor baseball."
What Laura realized from her work was that, "Everybody played softball!"
This allowed Laura to focus her thesis on women's softball in the 1930s, 40s, 50s and 60s. The outcome to all her hard work and research was publishing her thesis in 2004: "The Queens and the Ramblers: Women's Championship Softball in Phoenix, 1932–1965."
Since then, her passion for sports history brought her to work an internship at the Baseball Hall of Fame in Cooperstown, New York and now to the Arizona Diamondbacks Baseball Team. She also spent time at the Tennis Hall of Fame in Newport, Rhode Island as well as Sports Museum of America and New York Mets Museum in Citi Field in New York.
"It's true what they say about finding something that is your passion and if you can, turn it into a career," she said. With a passion for history, and a passion for sports, Laura was able to do just that: combine them into a career she loves.