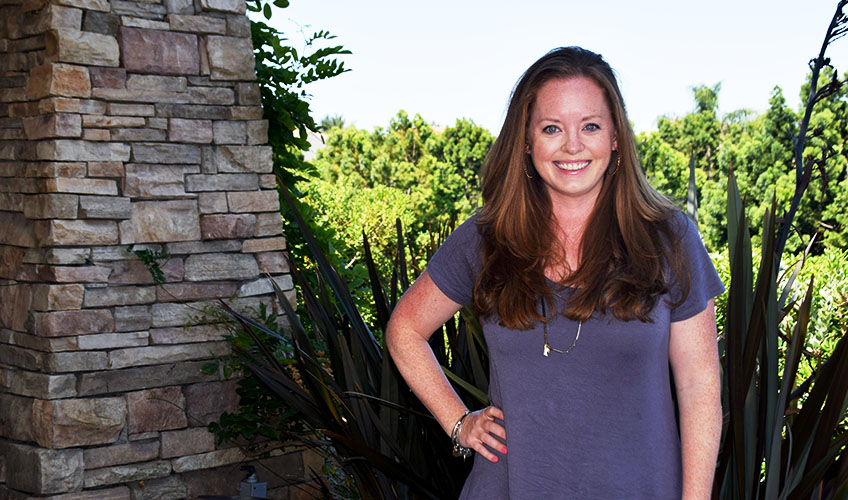 Originally from New England, Florida Alpha Susan Doraz Huniu followed a dream to study music in college. After graduation, following a grueling five call back audition, Susan attained another one of her dreams —a dream lot of us have — to be a Disney princess at Disney World. But that is just the beginning of Susan's story. She then went on to perform in Atlantic City, New Jersey, Busch Gardens in Williamsburg, Virginia, taught music education in Hampton, Virginia, and landed in San Diego, California.
Susan successfully climbed the corporate ladder working in those various cities. But when she realized she was so far away from her passion, she wanted to make a change. So before her wedding, she quit her job. Susan and her husband Aaron wed and went on a five-week honeymoon through Europe.
Once they came back, they gave themselves a six-month plan to find a passion or else return to jobs working for other people. They both "pounded the pavement" to get their businesses off the ground: Susan taught voice lessons and Aaron began to do photography.
"Basically, it all worked out." she said, thanks to many hours of hard work and determination.
Being an entrepreneur allows you to create your own life, but you have to be very structured and motivated. Susan and her husband like to work and are a good team with different strengths. "We want to work and we want flexibility," she said. "We work hard, and we play hard."
Now Susan and her husband have three businesses: Aaron Huniu Photography, Bridal Prop Shop selling decorative goods and clothing retail through LuluRoe. Each business continues to grow and they are truly thrilled about it. Susan is doing what she loves and it makes her a happier person and allowing her to enjoy life more.
Join me in amazement as Susan and her husband get to go on a business trip to Hawaii for an engagement shoot this summer as well as weddings in Boston and New York later this year.