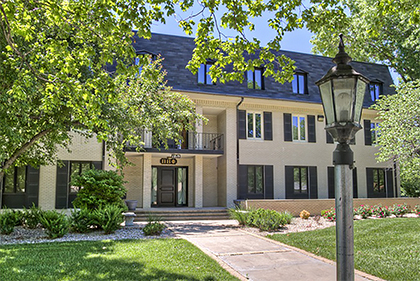 In spring 2013, Kansas Beta Lori Swart Sporer said "yes" when asked to help plan the chapter's centennial celebration. Little did she know that was the first step in becoming the Chapter House Corporation (CHC) President, establishing a vision for the Kansas Beta Chapter house and completing a successful $1.067 million dollar housing campaign.
For more than 50 years, the house on Todd Road has been home to Kansas State Pi Phis. The facility has been long revered as one of the most beautiful houses on campus. From the second story balcony to the cozy suites, the home holds fond memories for many generations of Kansas Beta sisters.
Two of those generations include outgoing CHC President Lori Sporer, and her two Pi Phi daughters, Savanah and Abbey. Lori began volunteering with Kansas Beta through the Mother's Club. After being asked to help plan the chapter's centennial celebration, she was sought out for an even bigger project: leading the chapter facility's capital campaign as CHC Board President. Lori reflected on accepting the role, saying, "I knew this project would be a true labor of love."
It was evident the house had been cared for over the years by an involved CHC Board and dedicated volunteers. "But the truth was, the house was no longer meeting the needs of our members. Formal dinner was no longer a requirement because only half of the chapter could fit in the dining room. I thought, 'that's such a shame,' because formal dinner was where some of my favorite memories were made," she added.
So in March 2013, the CHC and Capital Campaign Board began a feasibility study to see if they could achieve their dream of building a new dining room. The results were clear: Kansas Betas would stand behind this campaign and help make their dream a reality. And they wouldn't stop there.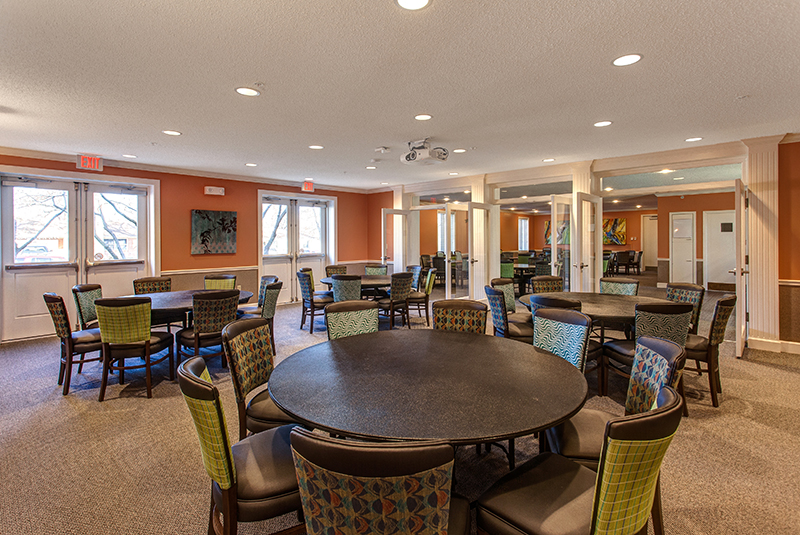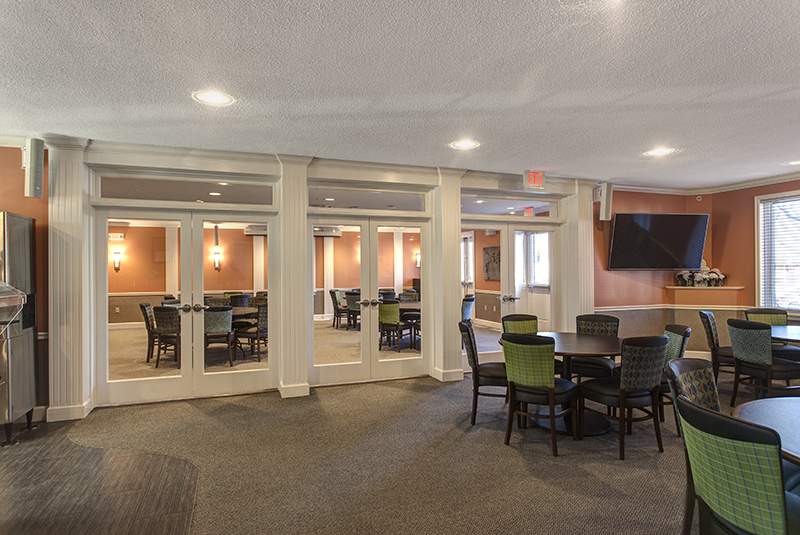 "The response from our sisters and their commitment to Kansas Beta was overwhelming," Lori said. "We would have the support to make other necessary updates including more desks for suites, a new roof, an additional living room area with more bookcases and a new HVAC unit. So many women reached out, sharing what the house on Todd Road meant to them. They wanted to ensure it will be there for generations of Kansas Betas to come."
After the feasibility study was complete, the Kansas Beta CHC Board continued to work with Pennington & Company to begin fundraising for the campaign. Lori also worked in close alignment with the Fraternity Housing Corporation (FHC)'s Senior Director of Housing Caroline Majers Backer, Indiana Epsilon. Pi Phi housing is a once-in-a-lifetime opportunity for our members to live, learn and grow together. FHC is dedicated to helping chapters achieve a premier housing experience and serves as a resource for our CHCs to ensure our members are receiving a safe, comfortable place to call home. Caroline connected Lori and their project with Pi Beta Phi Foundation.
"I didn't realize the options available to us through the Foundation! We were ecstatic to learn about the Educational Area Grant Program (EAGP). Through this program, anything being built or updated in the facility for educational purposes could be fundraised through the Foundation, using tax-deductible dollars. So we engaged legal counsel to help us determine what percentage of our project would be considered educational. It turned out that 19.21 percent of our project was fundable through the Foundation!"
Lori attributes part of their success to electing a liaison for the project who served as the connection between the CHC, the campaign board, the Foundation and Pennington.
"It was so easy," Lori said. "Our partnership with the Foundation was seamless. Originally, we had hoped to raise somewhere between $600,00 and $800,000 total. Together, with the Foundation and Pennington, we surpassed our fundraising goal, raising a total of $1.067 million! As the project progressed, we couldn't believe how critical it was for us to have access to tax-deductible dollars to support a portion of the work.
Lori will be transitioning off of the CHC Board this year, but she is doing so with a smile on her face. "If you would have asked me four years ago if I would be planning a ribbon cutting ceremony for our newly-remodeled chapter house, I would have told you 'you're crazy!'" Lori laughed. "But when you surround yourself with the right people, the Foundation included, anything can happen."
Pi Beta Phi seeks to support a positive housing experience for every member. To learn more about FHC, contact Senior Director of Housing Caroline Backer at caroline@pibetaphi.org or visit pibetaphi.org/fhc. To learn more about the Foundation's housing programs, or how to partner with the Foundation, contact Executive Director Hallee Winnie at hwinnie@pibetaphi.org.
This post is courtesy of Pi Beta Phi Foundation, as seen in the Winter 2017 issue of The Bow.