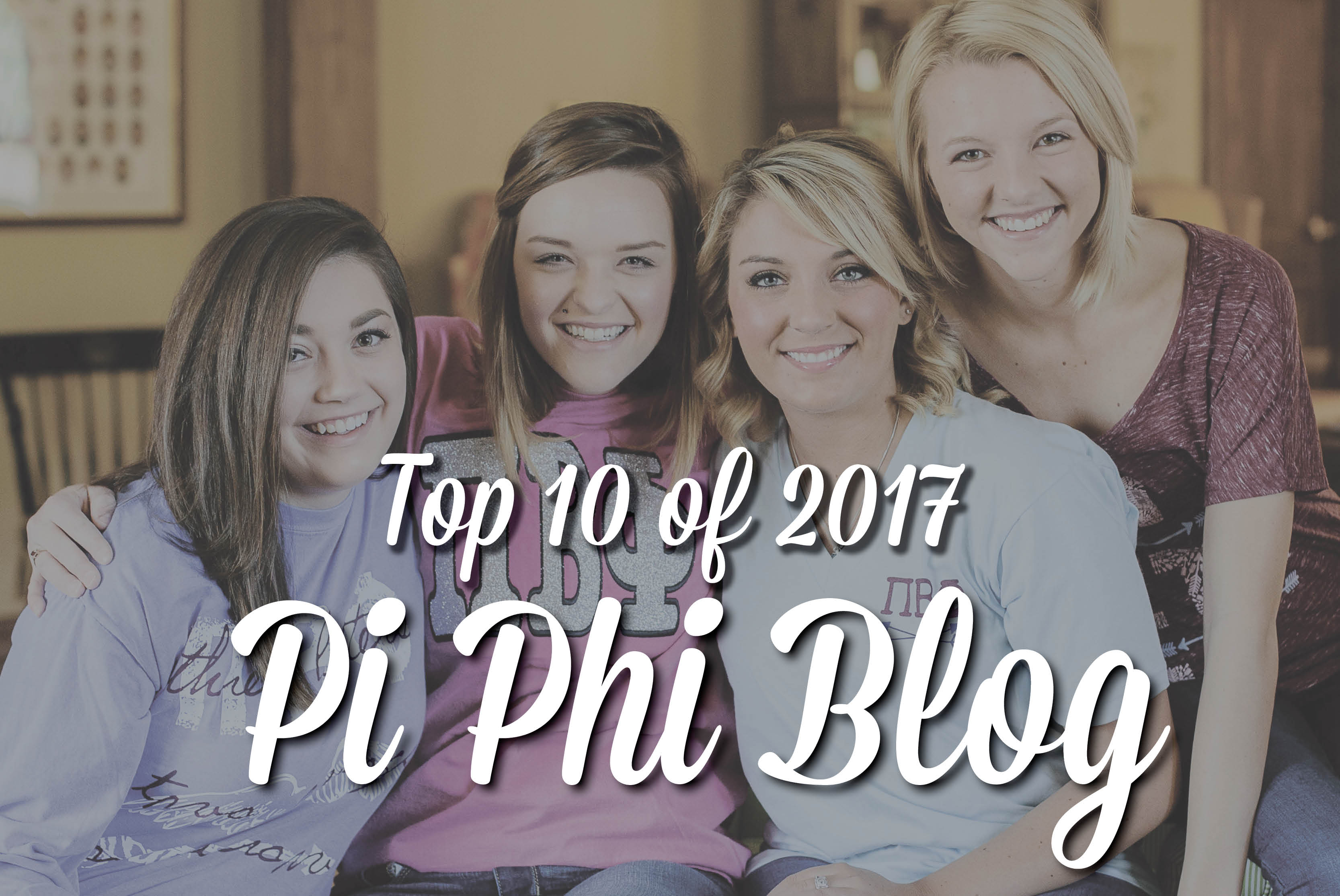 A look at the Top 10 most popular blog posts of 2017. These rankings are based on number of page views. Click the links below to reread your favorite stories of the past year!
10. Every Piece of Jewelry Tells a Story
9. Why I Chose to Fly with Pi Phi
8. Pi Phis to Lobby Congress
7. The Music of Pi Beta Phi
6. Now or Never
5. There is Strength in Sisterhood
4. My Critical Conversations Facilitator Experience (Part 2)
3. Pi Phi Fact or Fiction?
2. A Look at Rituals
1. Turning Heads on Todd Road