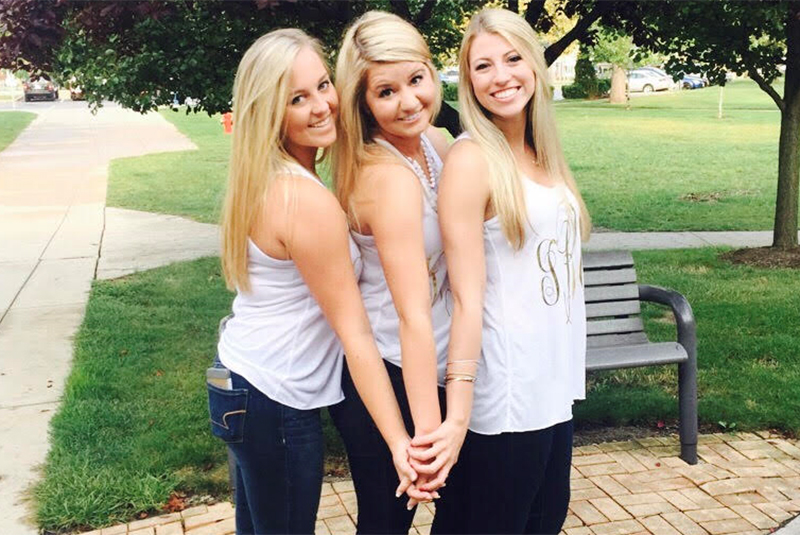 As undergraduates, many students change their majors because they find interest in a new subject. I had a similar experience. Except my new subject of interest was Pi Beta Phi. My passion for the Fraternity at large started in a small town in Ohio with the Ohio Theta Chapter at Bowling Green State University. My experience was not what I expected, but exactly what I needed. I joined Pi Phi as an only child searching for lifelong sisters that would challenge me to become a better woman. I never expected I would gain a chapter of sisters and a group of alumnae advisors who would change my life forever.
My sophomore and junior years of college were marked with a lot of stress because my health began to deteriorate. I was forced to trade in sisterhoods and social events for hospital stays. During this traumatic time, I received an outpouring of compassion from my Ohio Theta sisters. From notes to flowers to simple sweet text messages, the level of caring the women showed me was unmatched.
My sisters also educated themselves on how to properly handle my health concerns, in case they continued to occur in the future. One evening, our Alumnae Advisory Committee member Ashley Boarts Lewis, Ohio Theta, found me unconscious during a chapter meeting. My sisters worked quickly to alert emergency services, who then transported me to the hospital.
When I awoke at the hospital, I was hit by a wave of terror. I had no recollection of previous events, and was frightened and far removed from my normal self. I began to weep as I tried to put the pieces together. Then, I felt someone grab my hand. I looked up and saw Ashley sitting beside me. As she held my hand, she was also holding my heart. She spent every moment with me through tests and procedures. She radiated what Pi Beta Phi stands for and since has inspired me to give back, just as she has given back to me.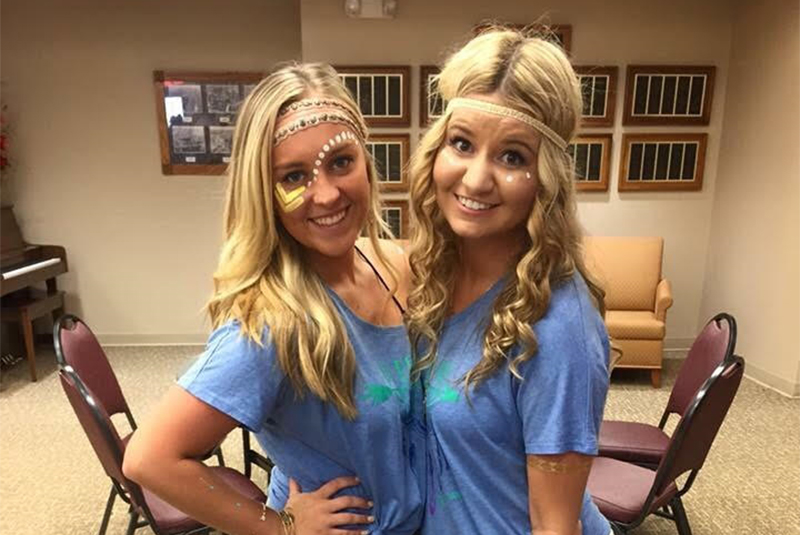 Senior year came quickly and I couldn't believe my time as a Pi Beta Phi collegian was ending. At the start of my senior year, I promised myself I would attend every Pi Phi event in the hopes of making the most out of my last year with my Ohio Theta sisters. And I'm glad I did. The more time I spent with my sisters, the more I got to see how much they had grown over the last four years. I realized their Pi Phi experiences had helped challenge, inspire and support them. I knew then that I wanted to be a part of organizations, like Pi Beta Phi, that were changing students' lives. After graduation, my first step was applying for, and receiving, a House Director position for the Kappa Delta chapter at The Ohio State University. I was thrilled to be working with an organization that I was so passionate about.
A week before I started working at The Ohio State University, I had a seizure and was hospitalized. I had no insurance coverage at the time. This hospitalization was a large, unexpected expense, but it gave me answers for which I had been searching. On July 25, 2016, my life took a new direction. I was diagnosed with Type 1 Diabetes, an autoimmune disease. Finally, after years of confusing symptoms, I had answers.
God had a plan though to take care of me. A week later, I moved into the Kappa Delta chapter house. I settled into my new home while processing my new diagnosis. I also learned how to prick my fingers six times a day, and give myself five shots a day. August was a whirlwind of emotions, but it was also when I received a special opportunity that would change my life. I was given the opportunity to be a Coordinator of Sorority and Fraternity Life at The Ohio State University. My supervisors who worked with me as a House Director helped give me this once-in-a-lifetime opportunity and I will be forever grateful to them for believing in me.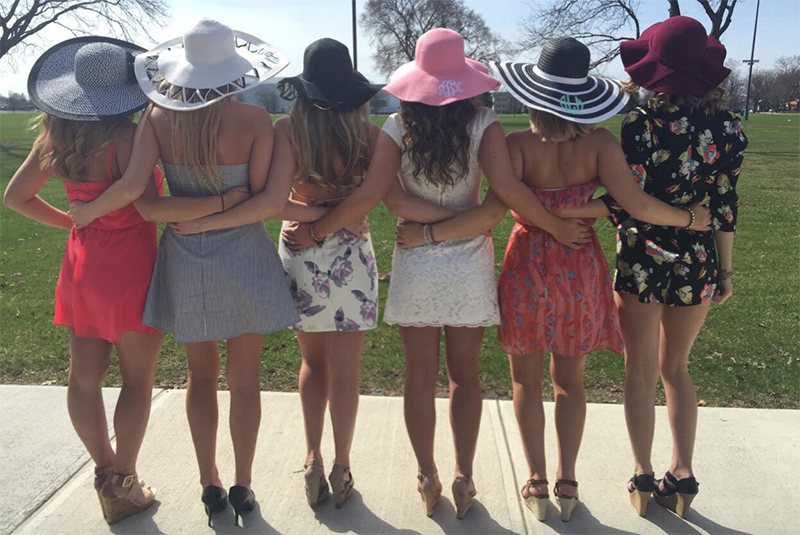 I spent the year helping oversee 6,000 fraternity and sorority students primarily within the Interfraternity Council, Panhellenic Council and Greek Programming Board. The students and coworkers I collaborated with each day amazed me with new challenges and passion for fraternity and sorority life. I decided I wanted to put all my new knowledge back into the organization that had sparked my initial interest in working in the higher education field: Pi Beta Phi. I knew that I could be a leader in Pi Phi if I applied to serve as a Leadership Development Consultant (LDC).
Today, my passion for our Fraternity is unwavering. I am currently serving as a Traveler LDC, visiting Pi Beta Phi chapters across the United States and Canada. I hope to serve as advocate of what this organization is about. I will forever be grateful to Pi Beta Phi, to the Sorority and Fraternity Life team at The Ohio State University and my Pi Phi alumnae advisors, like Ashley Boarts Lewis, as they have made me the woman I am today.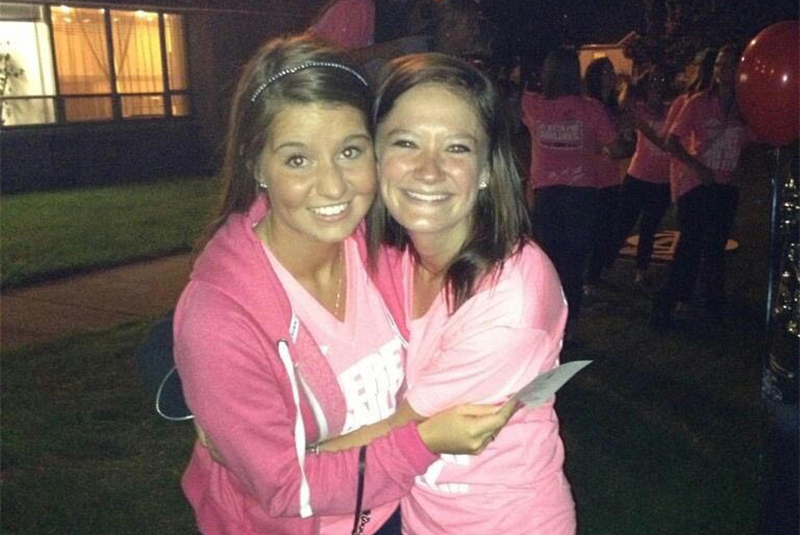 The most rewarding part of being an LDC is watching collegiate women develop into strong leaders. Pi Beta Phi provides these women with leadership opportunities that cultivate their devotion to Personal and Intellectual Growth. It's clear that one day these women will change the world. Already, many collegians I know have participated in internships at places like the Center for Disease Control, the U.S Department of State and various Fortune 500 companies around the globe. Each woman challenges me to make my own impact as a woman and member of Pi Beta Phi.
#BeAPiPhiLDC
Interested in becoming a Leadership Development Consultant? Know someone who would be great serving the Fraternity in this capacity? All seniors and recent graduates are invited to apply for this opportunity. Pi Beta Phi seeks women with varying levels of experience and diverse backgrounds. The selection process includes several opportunities for the interview team to get to know applicants through one-on-one conversations, team dynamics and presentation styles. Applications for the 2018–2019 year will open on October 2, 2017, and are due December 4, 2017. To learn more about the program and application process, visit www.pibetaphi.org/ldc.
This post is courtesy of 2017-2018 Leadership Development Consultant Ashley Barron, Ohio Theta.