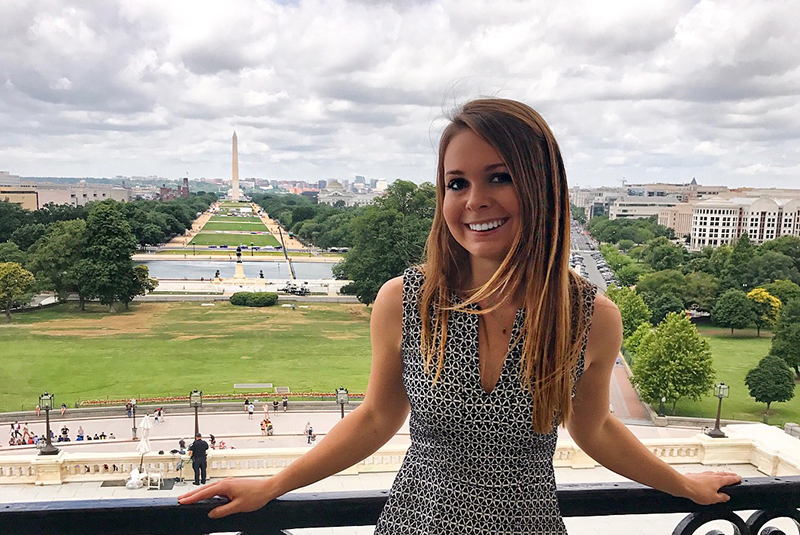 I have always had a profound interest for both domestic and international politics. I studied international affairs and global media communications in my undergrad at the University of Colorado. I also had the opportunity to go abroad on two separate study abroad programs during my junior year. In my undergrad, I was exposed to various areas of study and I knew I wanted to pursue a career that would allow me to make a true difference in the lives of people, but I had no clue how to make that happen.
The Pi Phi lobbying experience was paramount to securing my current job working for a Member of Congress in Washington, D.C. As a student lobbyist, I had the chance to establish legislative policy initiatives for nonprofit student organizations across the United States, including the fraternity and sorority community. I was personally able to advocate for policies that would aid organizations I cared deeply for. My voice was able to be heard through various person to person meetings with Members of the United States Congress. I cannot put into words how empowering it feels to be able to sit across from a Senator or a Congressman and share your own personal stories and reasons why you want a specific change to be made. It is an experience unlike any other and I knew after this occurrence that I wanted to pursue politics even further.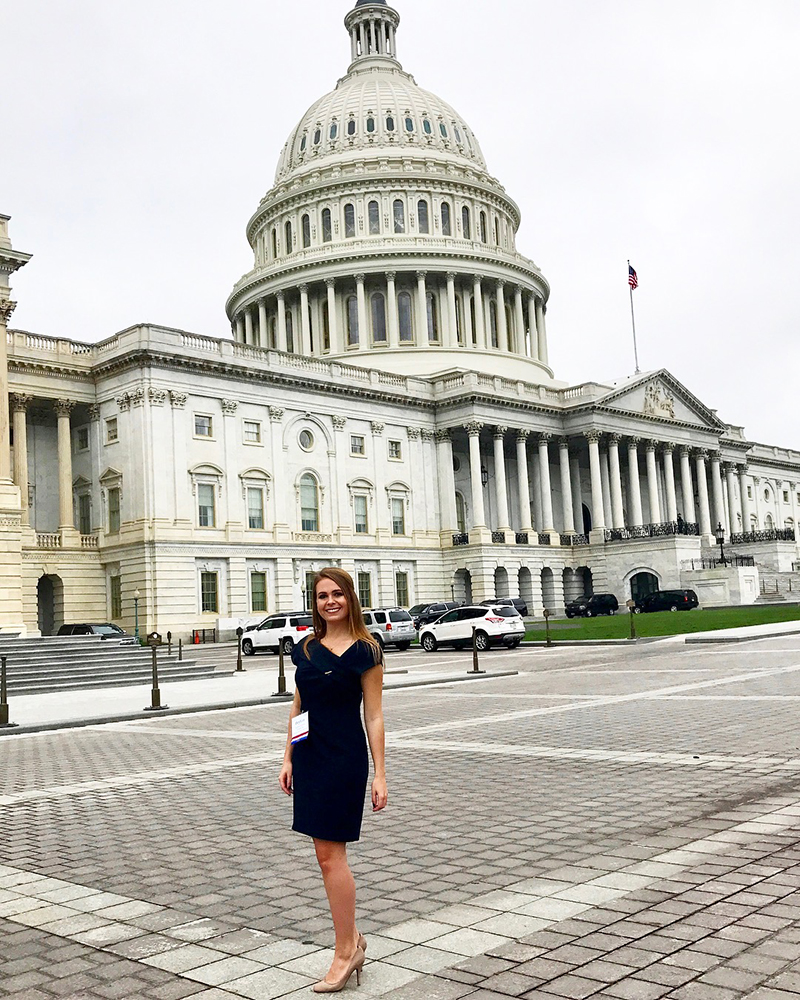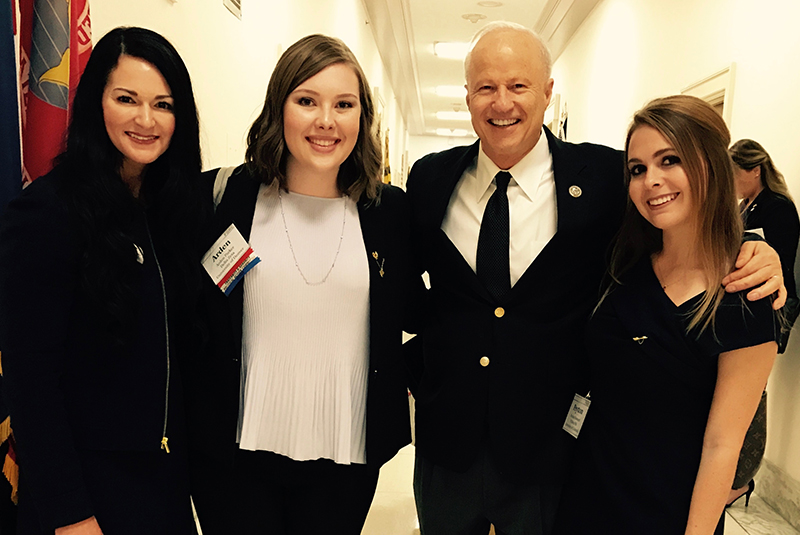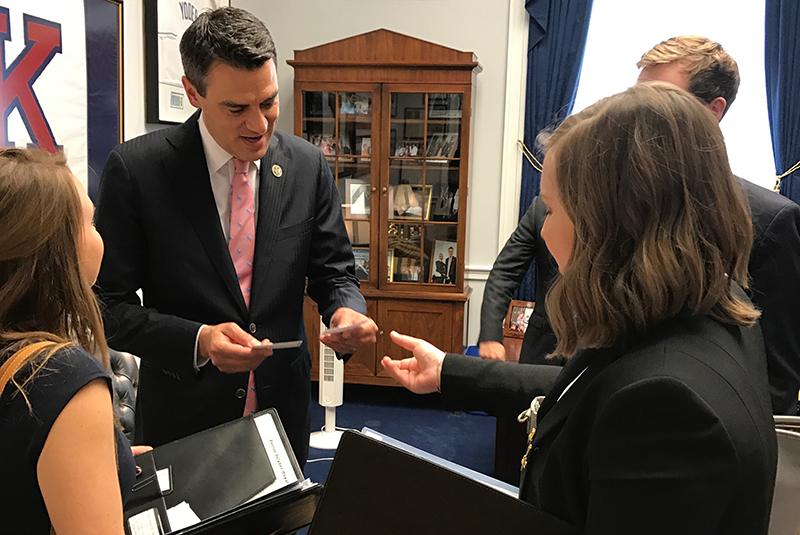 I had previously interned for two members of Congress, but after my lobbying experience, I knew D.C. was the place for me and that by moving here, I would have real opportunities to initiate change. I ultimately made the decision to move to D.C. and I knew I would either make-it or break-it. Two weeks after I took the leap, I was offered an executive assistant and scheduling position in the office of a high ranking Member of Congress.
I am now in a position where I am pursuing a career that aligns perfectly with my interests. The Member is on both the foreign affairs and judiciary committees. Therefore, I am able to play my part in domestic and international policy that focuses on advocating for legislation that impacts democracy, human rights and the diplomatic community.
It has not all been the glitz and glamor that people think when they envision life in Washington, D.C. It has been tremendously hard work and I have had to have astute determination to get to where I am in my early career today. However, working on Capitol Hill is the chance for new experiences each and every day. Yes, it is deeply frustrating and you need to have thick skin if you want to go into politics. Not everybody is going to be happy with what you do, and even with bipartisan support there can always be dissatisfaction across the aisle. You will experience both highs and lows. But working in public service, and knowing that what you are doing will be making a true difference in the lives of Americans, is what makes every day worth it.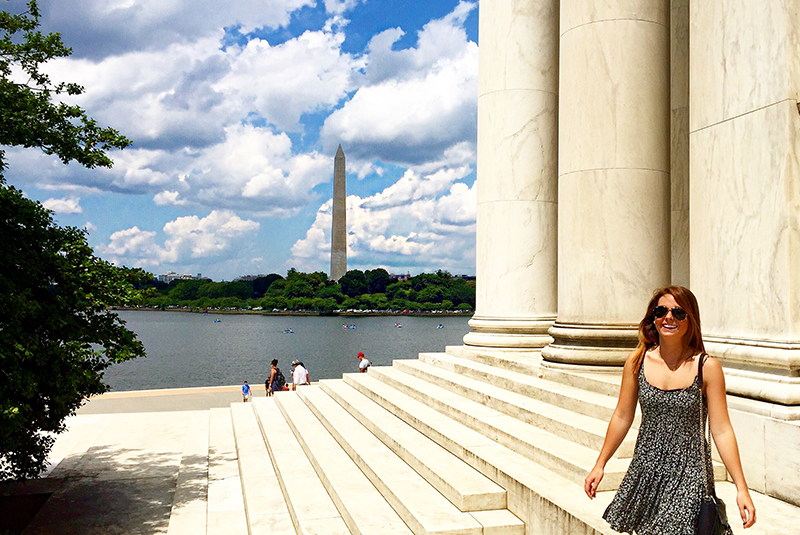 Apply Now to Lobby in Washington, D.C.!
Pi Beta Phi is looking for outstanding collegiate and alumnae leaders to travel to Washington, D.C., April 23–26, 2018, to advocate for legislation that is important to the success of fraternities and sororities across the country. The team will join more than 200 fraternity men and sorority women on Capitol Hill as part of the bipartisan Fraternal Government Relations Coalition (FGRC). All travel expenses to D.C. will be covered by Pi Beta Phi for those selected. To apply, email your resume and cover letter as to why you'd like to represent Pi Phi and the Greek movement in Washington to: Pi Beta Phi FGRC Representative Sheila Consaul at GovtRelations@pibetaphi.org. Applications are due November 28, 2017. U.S. residents only.
This blog post is courtesy of Colorado Alpha Peyton Howard.