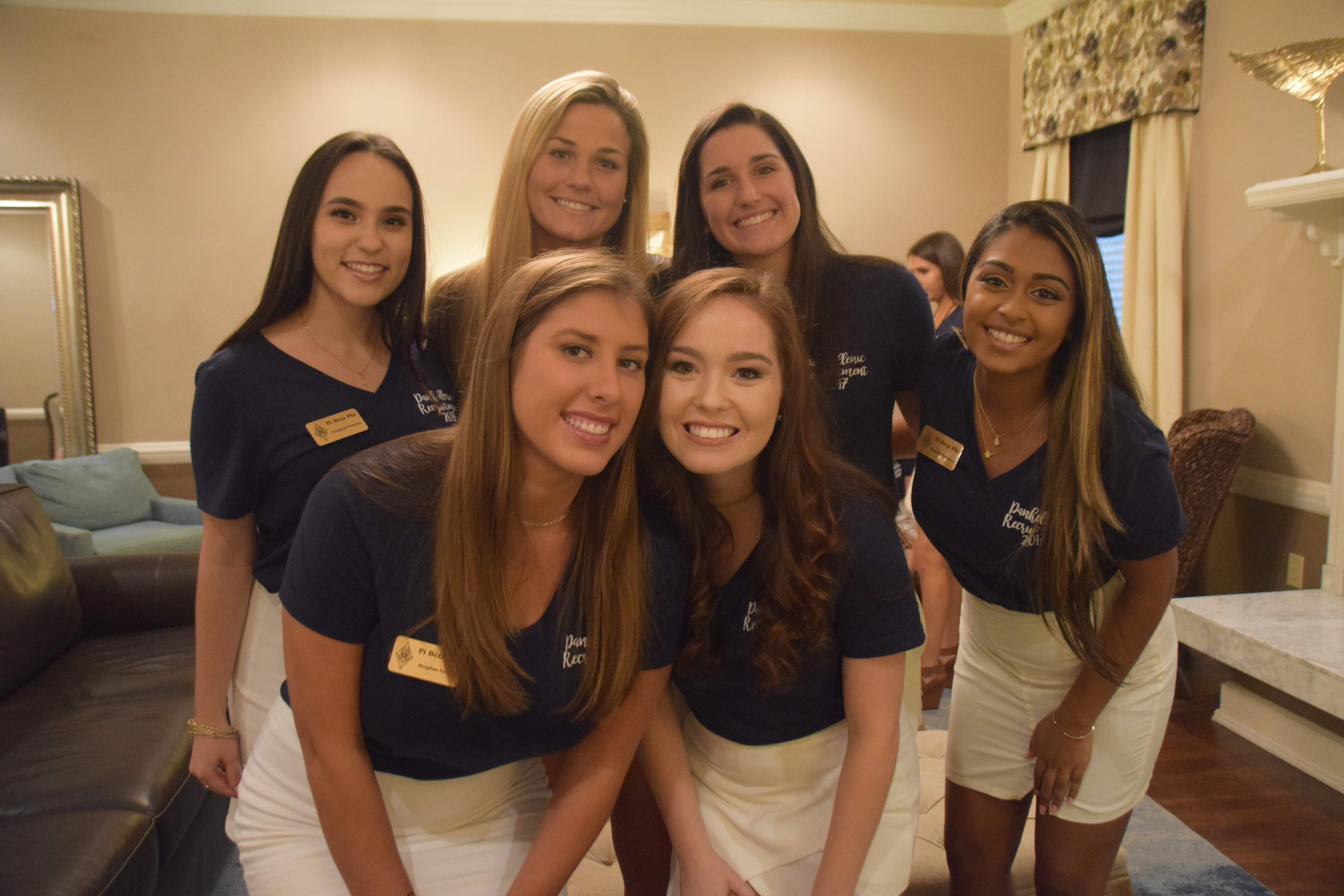 Sometimes, when a Leadership Development Consultant or Fraternity Officer isn't available to make a visit to a collegiate chapter, Headquarters Staff are asked to travel. I've visited 17 chapters in my almost four years on staff for a variety of reasons: Critical Conversations Speaker Series, chapter assessments, officer training and my favorite – primary recruitment!
Seventy percent of our chapters hold primary recruitment in the fall, with the other 30 percent holding primary recruitment in the spring. One of our largest recruitments last year had more than 2,400 Potential New Members (PNMs) participating, while the smallest had just 37 PNMs. Round themes, decorations, attire and even food all vary depending on campus culture and the College Panhellenic's bylaws and recruitment rules. All those differences come together to make primary recruitment a completely unique event at every school. Being able to see it all in person helps Pi Phi Fraternity Officers and staff provide the best support possible to each of our 138 chapters.
I was lucky to visit Florida Delta at the University of Florida for one week during their primary recruitment in mid-August this year. Greek Life is a big part of the undergraduate experience at this University. Fifteen percent of current undergraduate students are members of a fraternity or sorority, with1,228 PNMs attending parties during Open House Round this fall. The Florida Delta Chapter house is gorgeous and on a different side of campus than most of the other sorority houses, which means that PNMs must take a bus to get there.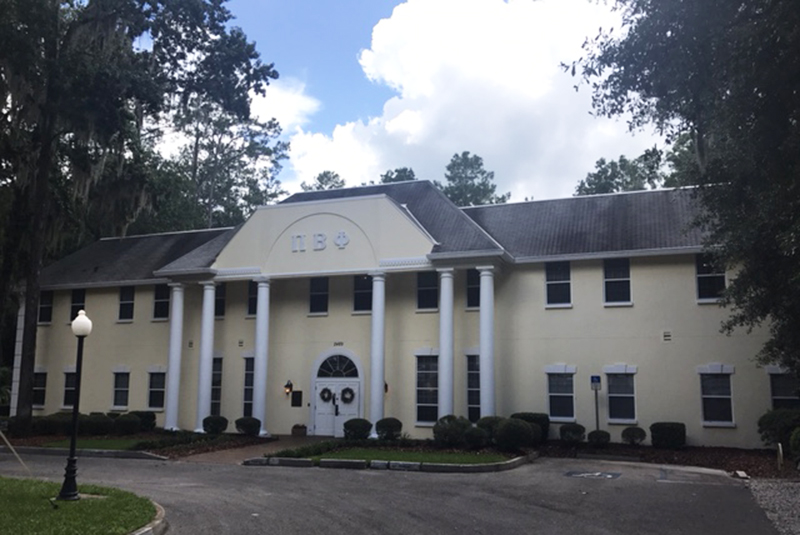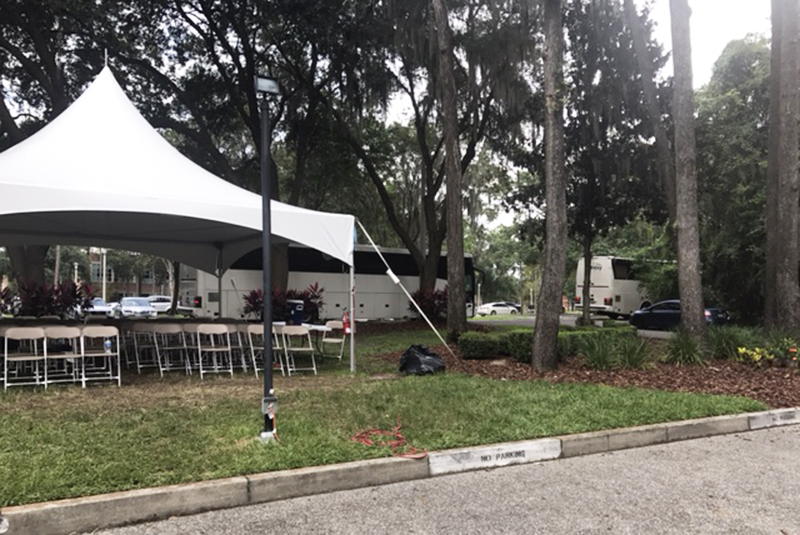 The University's recruitment is comprised of four rounds: two days of Open House Round, two days of Philanthropy Round, one day of Sisterhood Round and one day of Preference Round. This University also divides PNMs into two pools. Freshmen are in the primary pool and sophomores, juniors, and seniors make up the secondary pool, which means that the chapter does membership selection twice each night: once for the primary pool and once for the secondary pool. There are 17 other National Panhellenic Conference sororities on campus.
Florida Delta's Vice President of Membership at the time, Isabel Mor, had a great Recruitment Process Committee working with her behind the scenes each day. The chapter's Recruitment Events Committee divided responsibilities by day, which gave every member an easy way to get involved. Even Alumnae Advisory Committee Chairman Yasmin Choudhury, Iowa Zeta, joined in to help!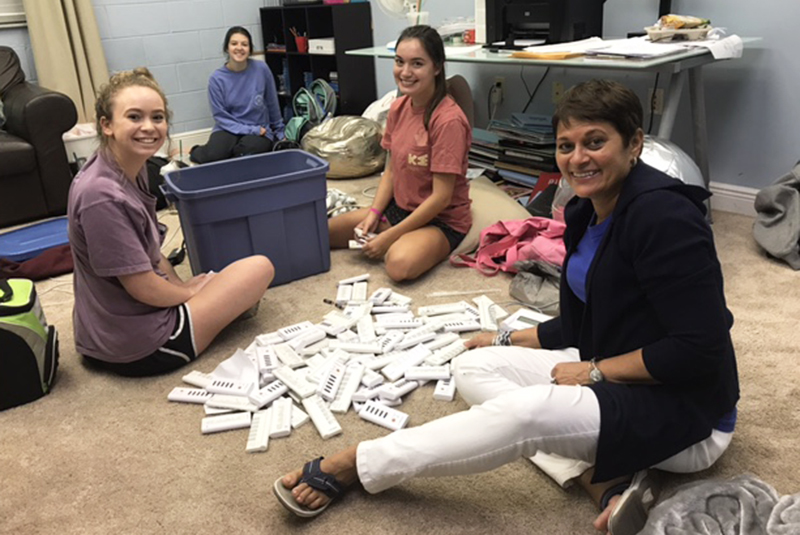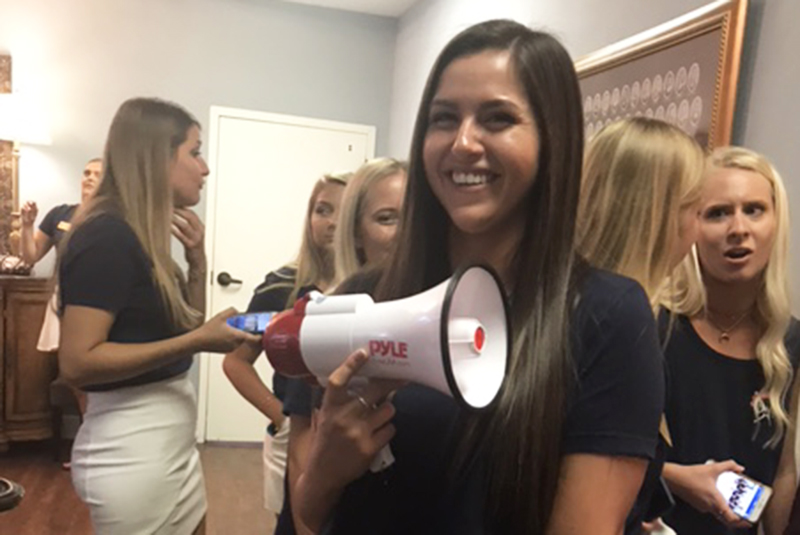 What I admired most about the Florida Delta Chapter was how much they respected each other. Even when things got stressful, members were stopping by the back room to ask what was needed, how they could help and to thank the recruitment team for all their hard work.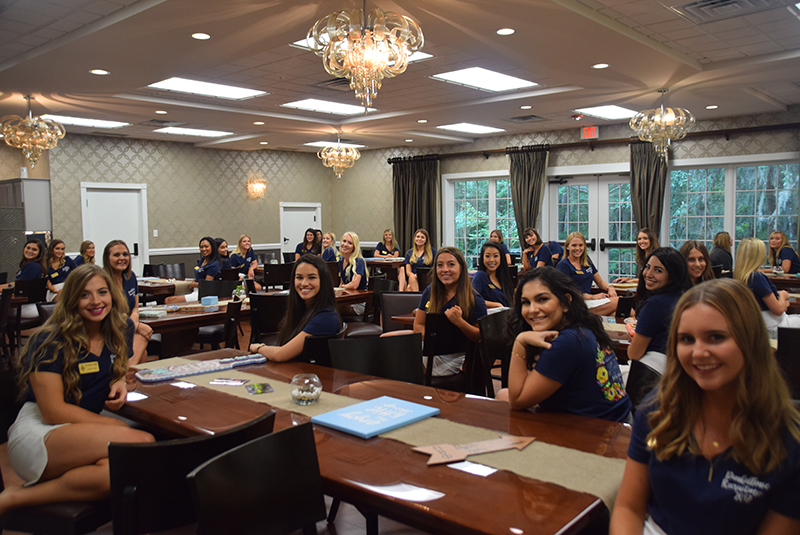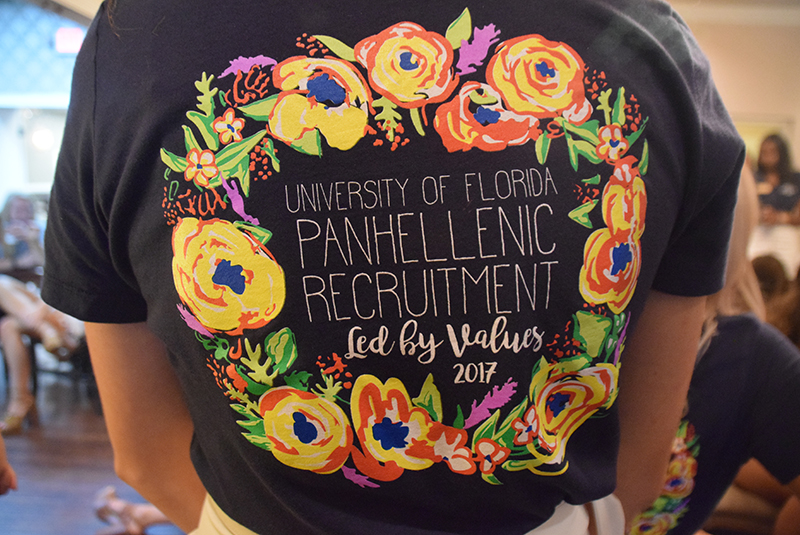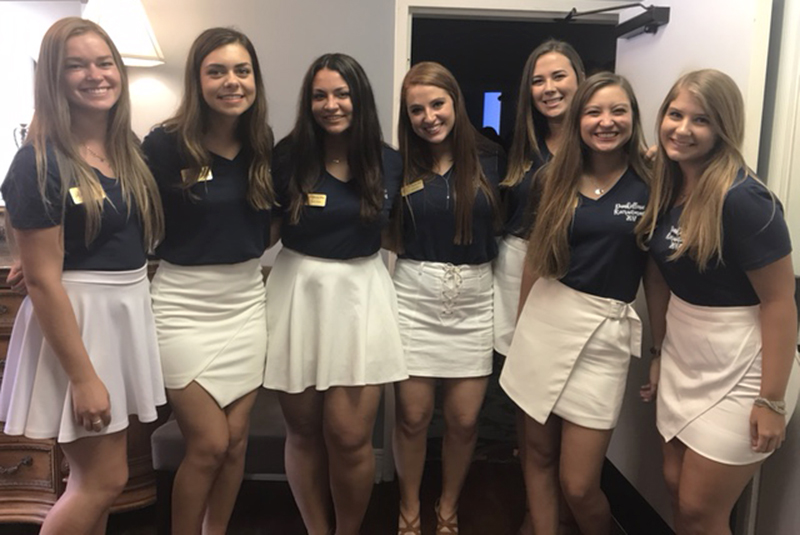 Although I wasn't able to stick around for all the fun on Bid Day, I was thrilled to hear that the chapter matched to quota for the primary pool and exceeded quota for the secondary pool. They had a blast at their 1970s-themed Bid Day. Thanks for a wonderful visit, Florida Delta!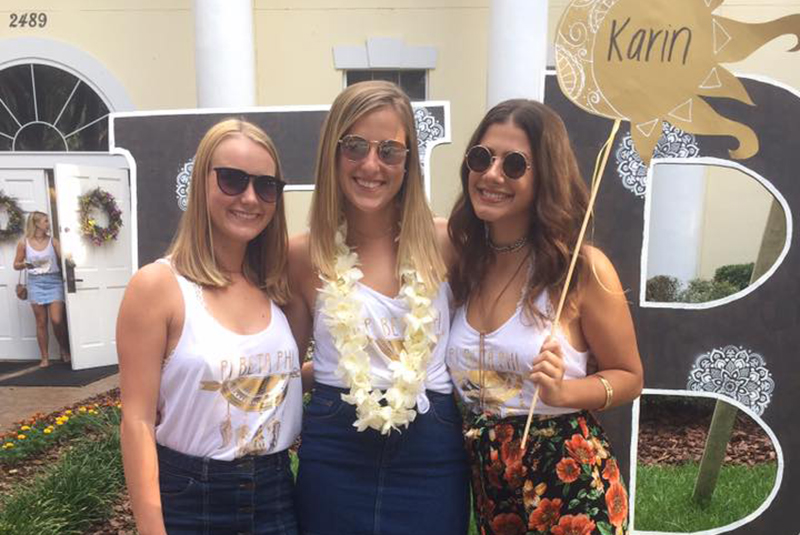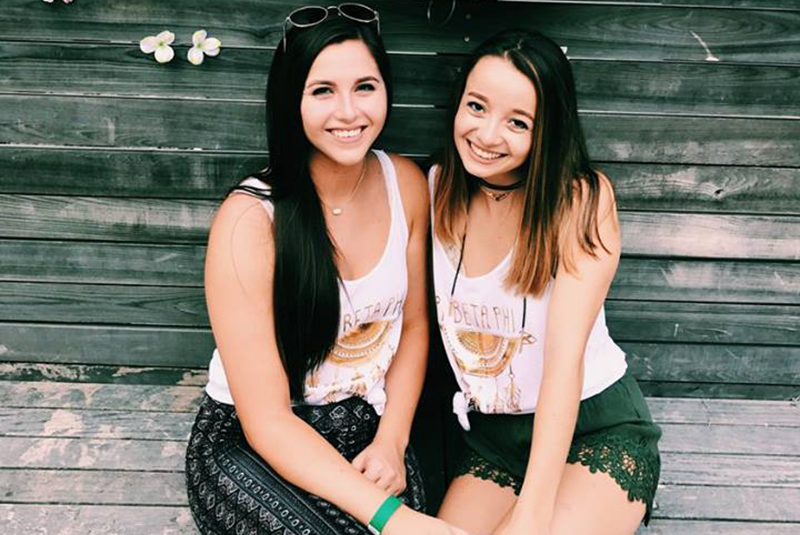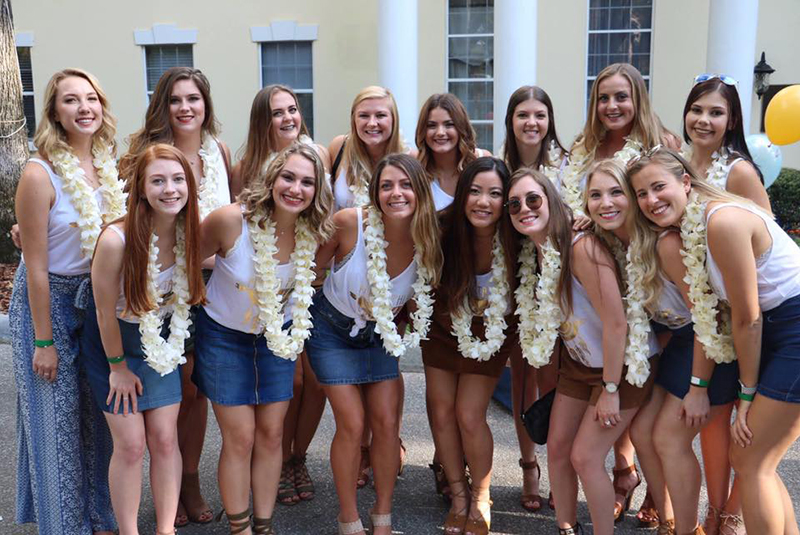 This blog post is courtesy of Chapter Services & Recruitment Support Coordinator Maggie Skeffington, Indiana Gamma.