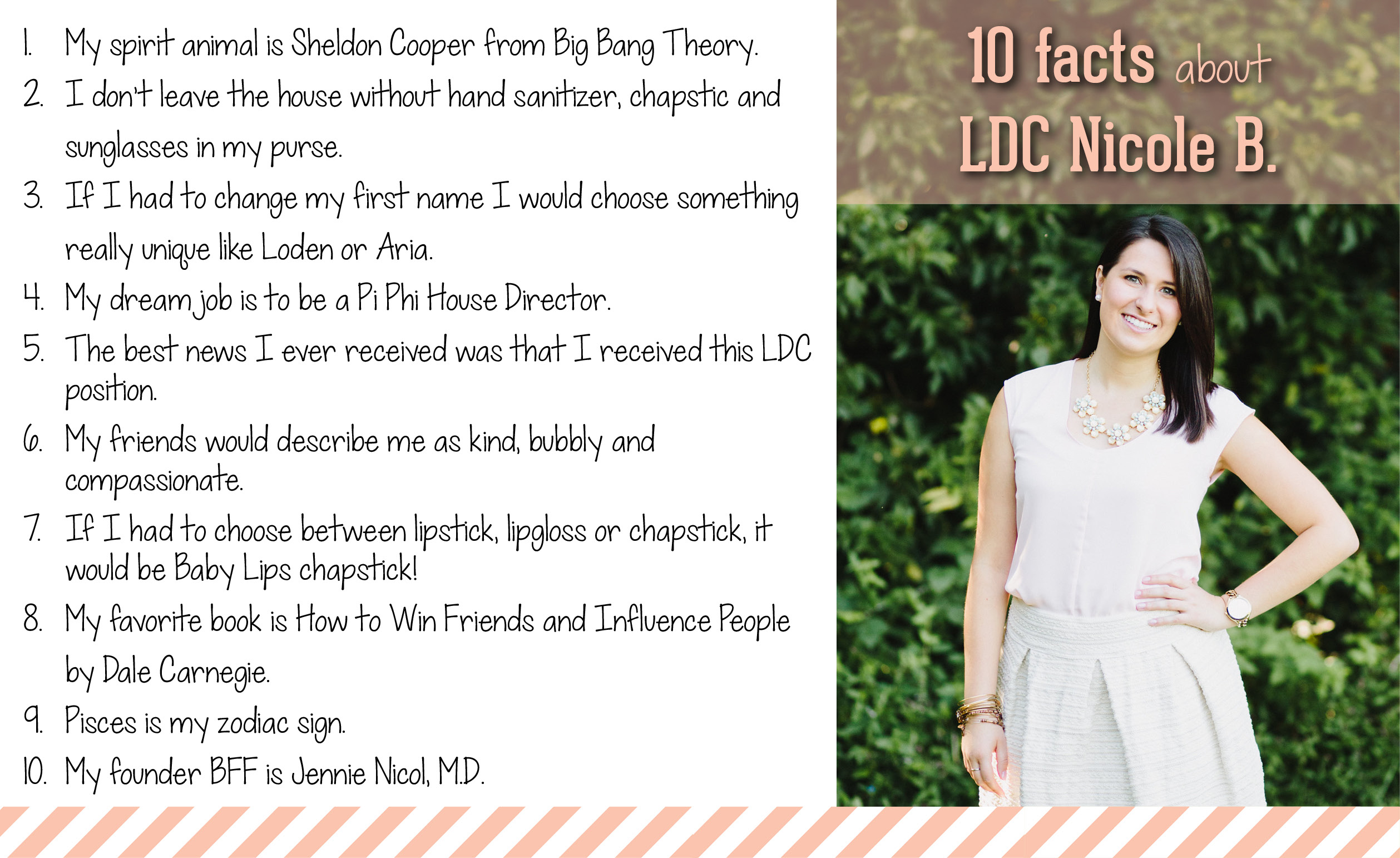 This post is courtesy of Florida Epsilon Nicole Belinsky, Resident Leadership Development Consultant.
Five Tips to Incoming Chapter Officers
'Tis the season for ugly holiday sweaters, cookie decorating sisterhoods and officer transitions — congratulations to all incoming Executive Council officers! In the next year you will learn more about the beauty of Pi Phi, about the deeper meaning of servant leadership and about yourself as an individual than you thought possible. I have prepared five of the very best pieces of advice I can give as you embark on this next year of adventure:
Get Organized. First thing first, make sure you have a planner or some sort of calendar to keep yourself organized for the upcoming year. Winter break is the perfect time to sit down and create a list of short-term and long-term goals you have for yourself in your new role. Set deadlines and break down tasks that need to be completed in order to meet your goals; this way, you are less likely to be overwhelmed in the spring when school and life happens. Challenge yourself with your goal setting, but remain realistic.
Utilize Your Resources, Specifically Your Manual. The Resource Library has SO many priceless documents that will help you along the way as an officer. Questions and concerns that you may have can easily be answered with a reference to your manual; you never know what other helpful information you may learn while looking up an answer to an unrelated question. I cannot stress enough reading your position's manual multiple times during winter break, so at the start of the spring semester you are prepared with any question that may come your way. Knowledge is power!
Build a Relationship with Your Fellow Executive Council Officers, Committee Chairs and Committee Members. You may already be besties with all of the Executive Council, or not really know very many of your fellow officers, but it is priceless to build friendly relationships with all those that you will be working with for the upcoming year. Building these relationships will help you work together in a professional manner and will make you feel more supported as you fulfill your duties and responsibilities. Also, make sure to build relationships with your committee chairmen — they are to be your right hand women. Delegating is key to a successful term.
Never Lose Sight of Why you Wanted to be on Exec. Holding an officer position is an honor, so never forget the reason why you went before LNC and vowed to positively contribute to your organization and the Fraternity at large. There will be stressful days and there will be fun days. There will be days of praise and days of little recognition. Always put forth your best effort, stay true to Pi Phi's values, and know the great potential you possess.
Last, But Not Least, Just Breathe. And know, that if it doesn't challenge you, it doesn't change you.