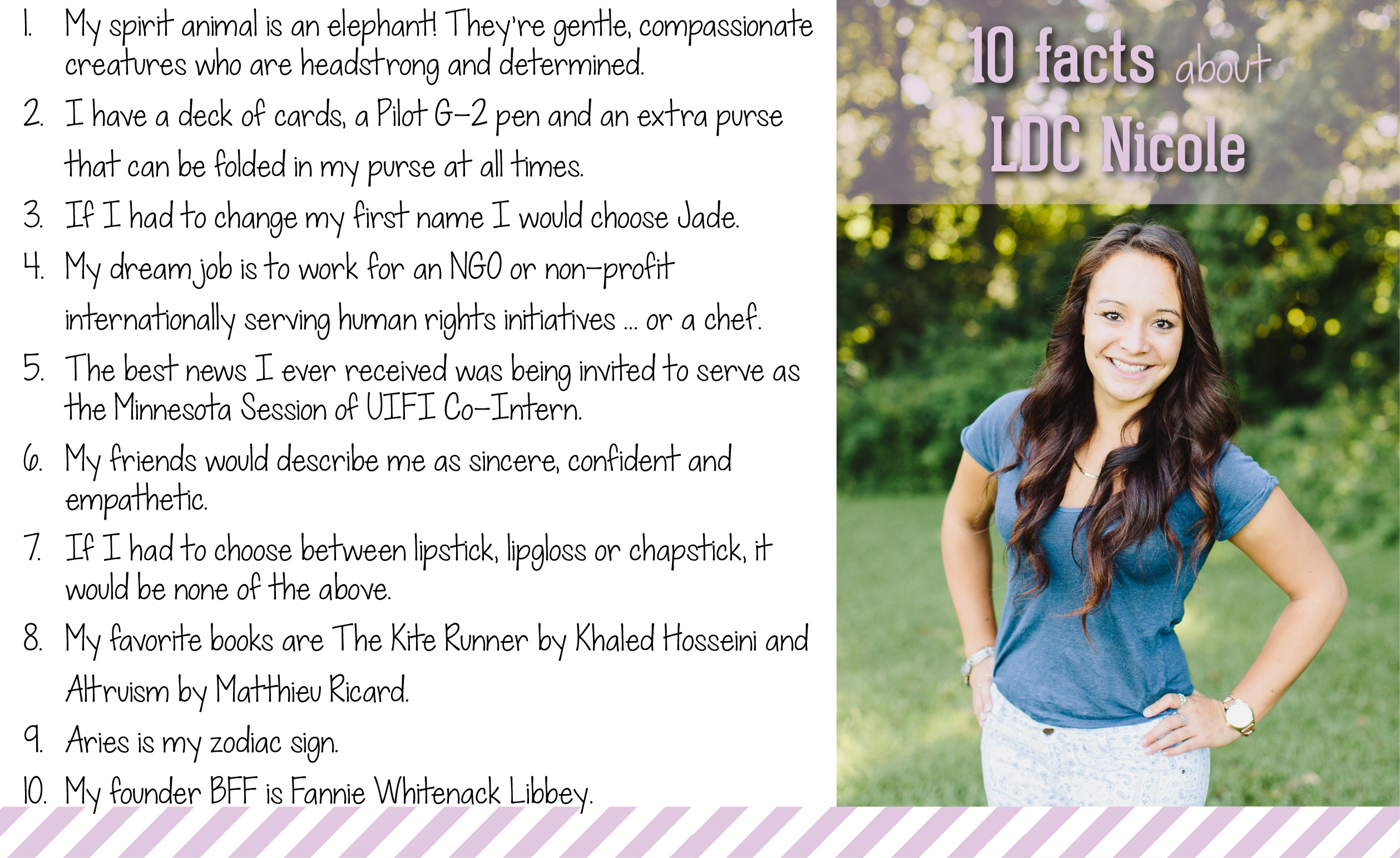 This post is courtesy of Minnesota Alpha Nicole Ballou, Resident Leadership Development Consultant.
It's not four years, it's for life.
As sorority women, we are constantly bombarded by quotes attempting to capture our experience. Sharing the excitement we feel for Pi Phi is addicting. We post cute photos with witty captions, design T-shirts, paint banners. The list is endless. But what does it truly mean to embody the value of Lifelong Commitment?
As members of Pi Beta Phi, we promised to embrace the beauty, and growth, of our organization beyond our collegiate years. So often we lose sight of the reality that Pi Phi is larger than our chapter. We are an organization of 140 active chapters across the United States and Canada, with almost 300,000 initiated members and more than 200,000 Pi Beta Phi alumnae.
The benefits of embracing alumna life come at small moments. For me, they are sitting with the Alabama Alpha Alumnae Advisory Committee (AAC) over dinner and feeling instantly at home. They are calling Carol Warren whenever I need a little confidence boost, or just miss Minneapolis. They are learning how, and when, to ask for help. They are enjoying dinner at an Indian restaurant in Toronto, awestruck by talented and empowering alumnae in Canada. They are creating new friends, and mentors, in my move to Atlanta. They are the moments where I think to myself "I'm thankful Pi Phi brought me this."
The foundation for our organization is to promote friendship and foster sisterhood. Without these ideals, what would separate us from any other international organization? Alumnae life brings with it a deeper and more meaningful friendship, sisterhood and comradery.
Lifelong Commitment doesn't have to mean serving as a volunteer from the moment you graduate. It's common to hear alumnae say: "Pi Phi is a highway with fast lanes, slow lanes and rest stops along the way." Volunteering as a Critical Conversations facilitator or an AAC member brings benefits and personal growth. It's rewarding to work with chapter members, see them lead, feel their spirit and learn local chapter traditions. But if you find yourself without the time to volunteer, exemplifying our values in your every day life is the best way to honor our sisterhood. Your involvement with the Fraternity as an alumna will vary, and that's okay!
So, as you enter your post-grad years remember your time in Pi Phi has only begun. And if you've felt like something is missing since graduation — lean in. Pi Phi has always been here.