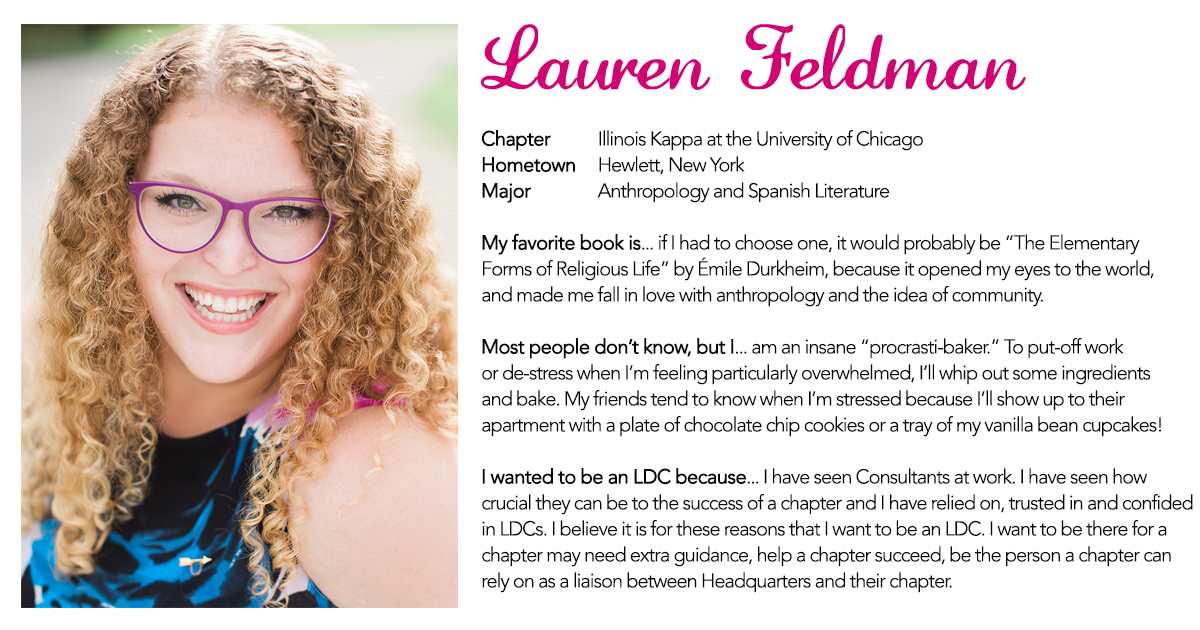 8:00 a.m. – My alarm chimes, it's set to "Annoyingly Loud," but I hit the snooze button — who doesn't love those lingering morning moments wrapped in the cocoon of a good night's sleep. The next time it rings, I notice the San Diego sunlight streaming through my blinds and I'm up, excited and ready to start a new day!
9:00 a.m. – My hair is curly as ever (thank you California water), my eyeliner winged (we all know it took a couple of tries) and my bag is packed (homemade lunch included). I decide to quickly whip up some eggs, avocado (it is California after all) and turkey bacon with a side of strawberries while watching this week's episode of Saturday Night Live — I like to start my day with a good laugh!
9:30 a.m. – I'm out the door and on my way to USD; but first, a pit stop at my local Starbucks, where my friend Ryan the Barista has a trenta iced coffee waiting for me. He may or may not know my order, and I may or may not be addicted to caffeine. 😉
9:45 a.m. – I arrive at my desk in the Student Leadership and Involvement Center, and our Senior Member Coordinator Bethany has left me an encouraging "Happy Monday" post-it. It's the little things that certainly brighten my day.
10:00 a.m. – 1:00 p.m.- I meet with New Member Coordinator, Olivia to make sure everything is ready for the Big/Little Reveal Field Day fun on Saturday, I discuss bylaw revisions with the Vice President of Administration, Megan, and I meet with the Vice President of Philanthropy, Lauren, so that she can debrief me on the details, successes and feedback from this semester's philanthropy event, "Laughing for Literacy" (tickets included snacks, drinks, and a whole lot of laughs!).
1:00 p.m. – It's time for a Panhellenic Meeting! There are seven Panhellenic chapters on campus and our Vice President of Communications, Jae loves representing Pi Phi and sharing our successes with the community. Today, Panhellenic Executive Council decided to hold a service hour after meeting to make blankets to donate to a local woman's shelter.
2:00 p.m. – Now's the time for my mini Lunch Break! I decide to call my little sister Sabrina, a freshman at the University of Wisconsin – Madison! She just joined Kappa Kappa Gamma and I love hearing all about her new friends and sisters! (I also secretly love that we can now be called a "Monmouth Duo"!)
2:30 p.m. – I have a meeting with DJ Mahoney, the new Assistant Director of Fraternity and Sorority Life here at USD! He is hilarious and asks tons of questions about Pi Phi (and of course, I love bragging about the chapter!).
4:00 p.m. – My last meeting of the day! The Vice President of Fraternity Development, Kendra stops by to discuss the logistics of our Thanksgiving Dinner, a new tradition she is hoping to start! The dinner features a Pi(e) Bake-Off! Who can resist a little sisterly competition?
4:45 p.m. – I head back home to work on my monthly report and send some emails, most of which are to the Region Nine Membership Specialist Greer Horne, regarding Primary Recruitment in January (a special thanks Greer for putting up with my incessant emails- you're the real MVP!).
6:00 p.m. – What a busy day! Time for some me time- dinner, grad school research and some daunting applications, a bit of singing around the apartment, and of course, Netflix! Maybe even a Face Time or two with some of the other LDCs if I'm lucky (time zones make it a bit difficult!).
11:30 p.m. – Time for bed! I can't wait to wake up and do it all over again!
Thanks for reading! Much Pi Phi Love from San Diego,
Lauren
This post is courtesy of Illinois Kappa Lauren Feldman, Resident Leadership Development Consultant.