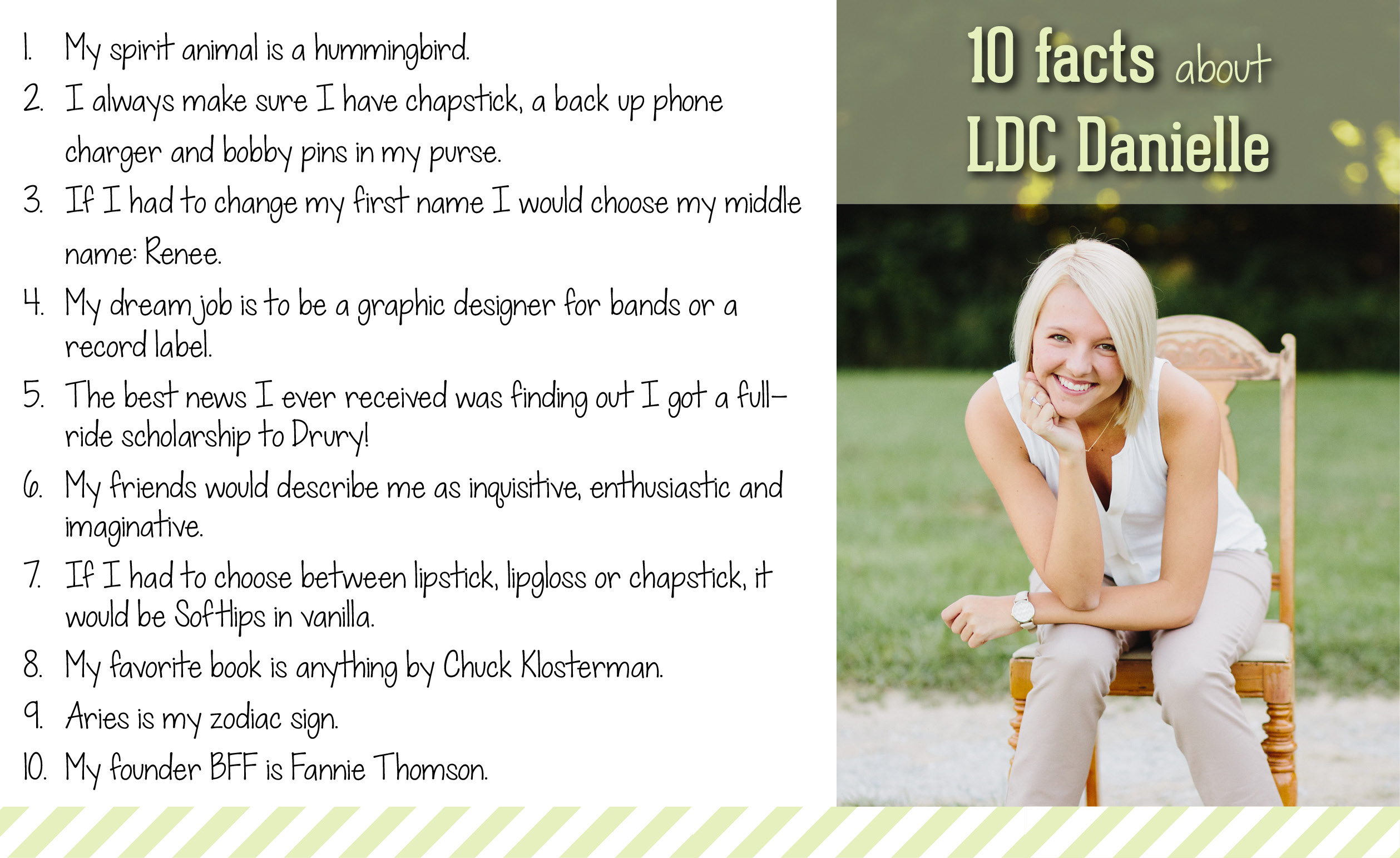 This post is courtesy of Missouri Gamma Danielle Linderman, Leadership Development Consultant.
What is mentor?
When I used to hear the word mentor, I would think of someone much older, an all-knowing, wise character with great life experience and advice. Someone I would go to in the hardest of times for guidance. Although this definition could be accurate in some cases, I've come to realize over the past year that a mentor is really just someone who you look up to, someone who wants you to succeed and who's support and personal experiences make you a better version of yourself.
Why do you need one?
I could compile a list of at least 50 reasons why having a mentor is important, but there are four specific reasons that stand out to me:
Inspiration: Sometimes you might not need advice on how to do something, rather you may require the basic motivation to even start in the first place. Frequently communicating with people you admire and following their progress will help inspire you and encourage you to keep working hard.
Encouragement: It's nice to hear that you're doing well and that someone is cheering you on, especially when you're feeling discouraged or down on yourself. This doesn't mean that a mentor's pure goal is to boost your ego, and they should certainly be honest when there's room for improvement, but at the end of the day, there's nothing quite like knowing you have the support of someone you look up to, regardless of the circumstance.
Experience: Whether they are your age or 30 years older, your mentor will have experiences that differ from your own. This can help give perspective on issues you're facing and act as an example of how to handle them. I love the idea that "a mentor's hindsight is your foresight."
Networking: As individuals, mentors can offer great guidance, but that's not all they bring to the table. Your mentor will have their own network of people that they admire and whose experiences have influenced them; your mentor can be a great asset in introducing you to people in this network. It's usually a good idea to get input or perspective from more than one person — and you never know when a job or exciting opportunity may open up unexpectedly as a result of the new people in your circle.
Who are my mentors?
I'm thankful to have found mentors through Pi Beta Phi. I went through recruitment as a junior in college, and it worked out that my Big Sis in the chapter was actually a sophomore. Although she was younger than me, I had a great deal of respect for her poise, work ethic and leadership, and I utilized her to make the most of my Pi Phi and college experience. I saw her as a friend, but even more so I saw her as a mentor, someone that I could (and frequently did) go to with questions about things in the chapter, classes, etc. Even when things got crazy and we didn't have much free time to hang out, I still admired how she handled stress and used her as a model of how I should handle things as well.
I've also been lucky enough to have a couple of chapter visits with LDC Morgan, a second-year consultant. I've loved seeing how she interacts with chapters and how much pride she has for our organization. Getting to be on these visits with her has undoubtedly made me a better consultant, and I'm thankful for the chance to learn from her past experiences.