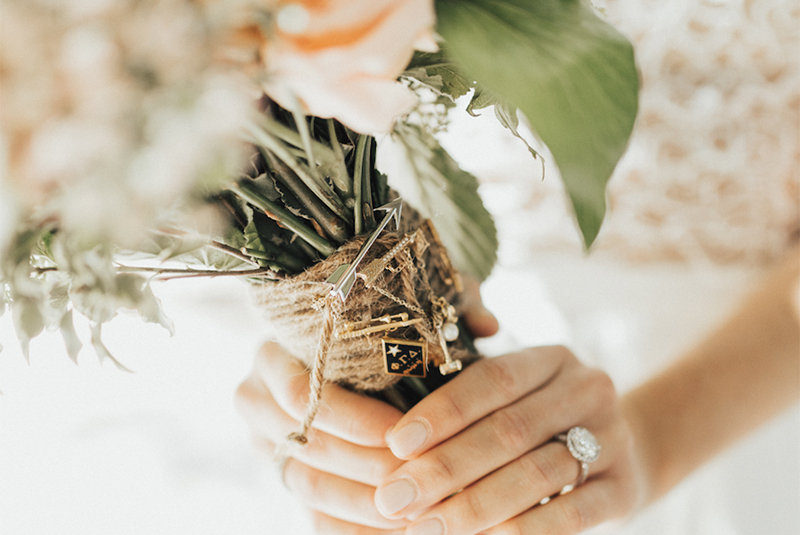 Some brides look for the latest trends for their wedding, while others wish to incorporate established traditions into their big day. Questions arise on a regular basis about Pi Phi wedding traditions and while there are no documented, official traditions, there are many ways brides have made Pi Phi part of their wedding day. Arizona Alpha Karly Powell Bergquist honored Pi Phi through her wedding bouquet and shares her story below.
My wedding bouquet was a loose, organic shape that was arranged with a variety of fresh flowers and greenery. It was large and exactly what I had wished it would be. The handle stems were wrapped with jute, and attached were four special Greek pins: my great-grandmother's 1926 Pi Beta Phi pledge badge and initiation badge, my sister's and my own Arizona Alpha Pi Beta Phi badges, the 2014 Chapter Service Award badge, as well as the Phi Gamma Delta (FIJI) badge my husband pinned me with the night of my last chapter meeting as Chapter President in 2013.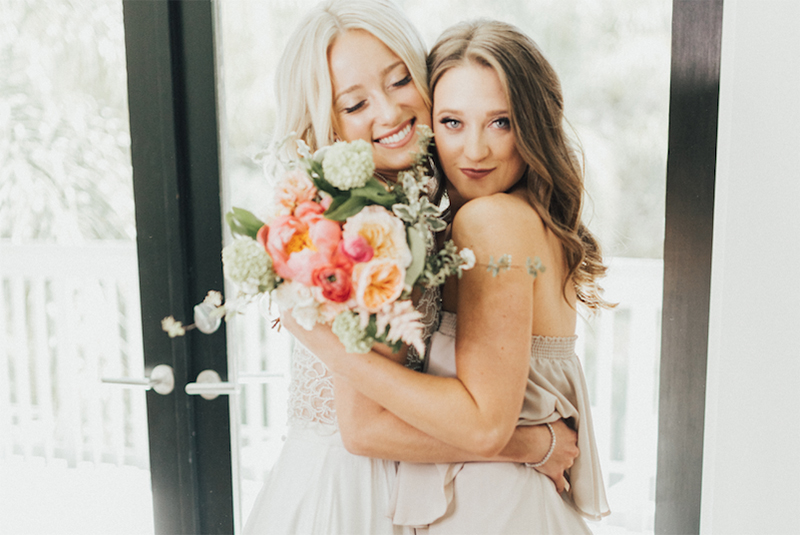 I included Pi Beta Phi on my wedding day as the Fraternity brought me many of my most fondest memories during my undergraduate career at the University of Arizona. Many of my bridesmaids were from my New Member class, as well as women who are members of Kappa Kappa Gamma, Alpha Phi, Delta Delta Delta and Gamma Phi Beta. Fraternity and sorority life truly gave me my best friends and it only made sense to include aspects of it into our wedding day.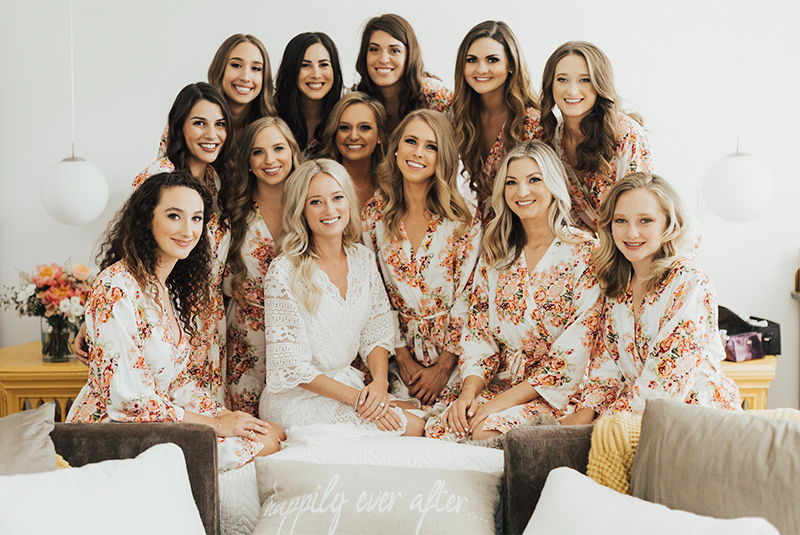 In addition to my bouquet, Pi Phi played a special part while I was getting ready in the morning. While my bridesmaids and I were getting our hair and makeup done, they presented me with a precious gift of a scrapbook. Many wonderful memories of Pi Beta Phi were included in this gift that I can now look back on.
I also know that Pi Phi will play a large part in my life going forward. I am very lucky to be a legacy of Pi Beta Phi via my great-grandmother who was a member in the 1920s. Having the opportunity to initiate my little sister, Lynzie Powell, into the Arizona Alpha Chapter is also a very special moment in my life. My favorite thing about Pi Phi is that it not only encompassed a large part of my life at the University of Arizona, but has now introduced me to many friends in a variety of programs at the University of Colorado Anschutz Medical Campus as I study to be a pharmacist. It is truly an everlasting bond, and Pi Beta Phi will forever be very close to my heart.