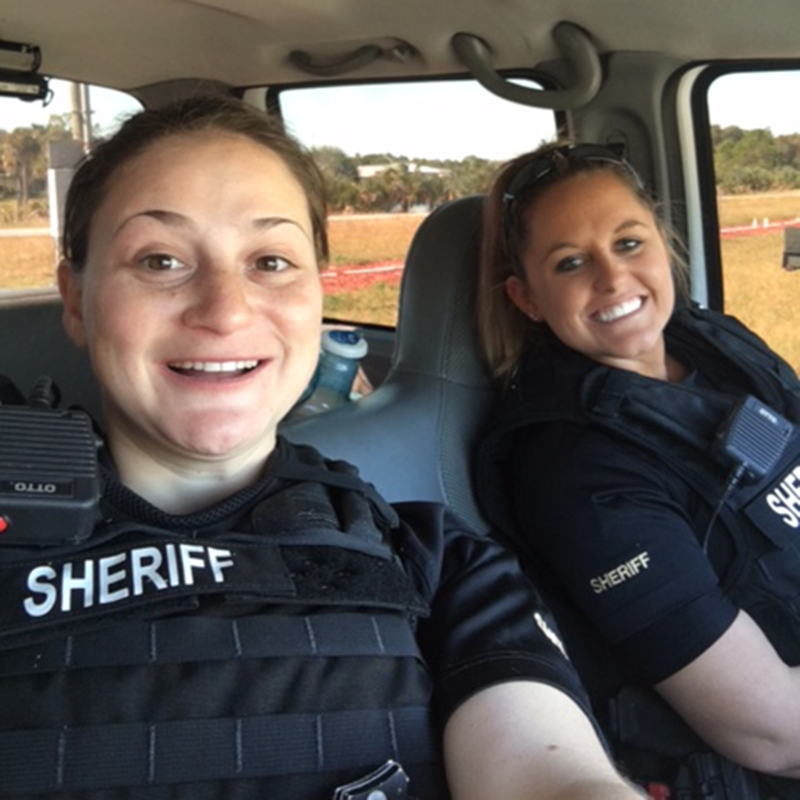 Growing up in the small town of Ramsey, New Jersey, my parents were friends with many of the local police officers. These men and women soon became a part of our family. I was always fascinated with their jobs, but never thought about becoming an officer. After moving to Florida to attend high school, I thought about going into the forensic science field, since I watched so much CSI Miami!
Turns out, the forensic science field is nothing like the TV shows. When I started looking at colleges, I made sure they had strong forensic science programs. However, after failing general chemistry my freshman year, I decided maybe the whole chemistry thing wasn't for me. Most of my professors were current or retired police officers and they would share their personal stories during class. I decided to change my major to criminology, and fell in love with the criminal justice field.
While attending school at the University of Tampa, I started volunteering with the Collier County Sheriff's Office whenever I was back home in Naples, Florida, for breaks. During my volunteer time, I fell in love with the agency. One of the Sergeants I was working with encouraged me to apply to the agency and shortly after, I did.
Becoming a Deputy Sheriff was no easy task. After graduating college with a Bachelor's of Science and Criminal Investigations, I was working as a cashier at a local farmer's market to earn enough money to put myself through the local police academy. Once I acquired the money, I applied to the South West Florida Public Service Academy. Before getting an interview, you have to pass an initial physical assessment test. After the initial interview, if they like you, you are invited back for an oral board interview. Once you pass that, you are sent a letter confirming you are in the next recruit class and report for orientation. The criminal justice academy consists of academic testing, defense tactic training, vehicle operation training, firearm training and lots and lots of physical training. The shin splints were the worse part… and yes I was pepper sprayed and tasered!
Once I completed the academy and passed my State Certification Exam, I was offered full-time employment with the Collier County Sheriff's Office. From there, I attended an orientation and began my Field Training. It took approximately four months to complete, which consists of riding in a patrol vehicle with a Field Training Officer. Each phase – four total – ends with a multiple choice test and a checkoff list of things you completed during training. Once complete with Field Training, you are handed a pair of keys to your very own patrol vehicle and you are own your own. It was a long road to get where I am today, but the training never stops while being a law enforcement officer! The day you think you know everything is the day you should retire.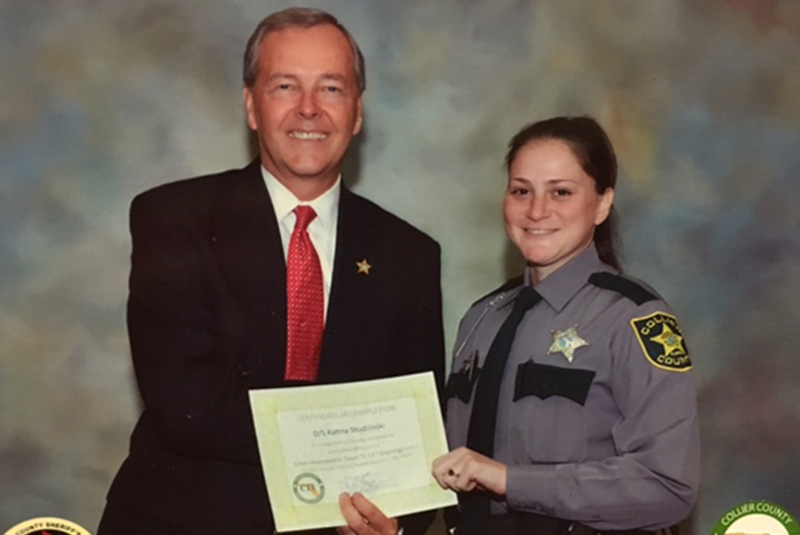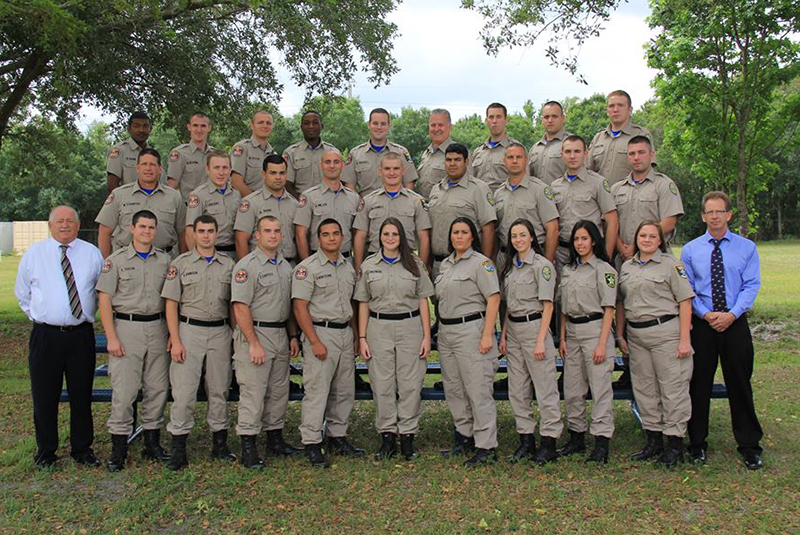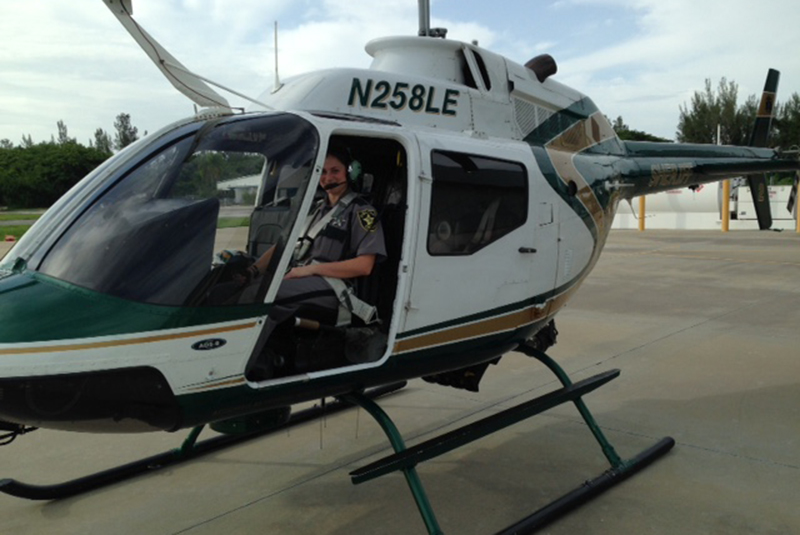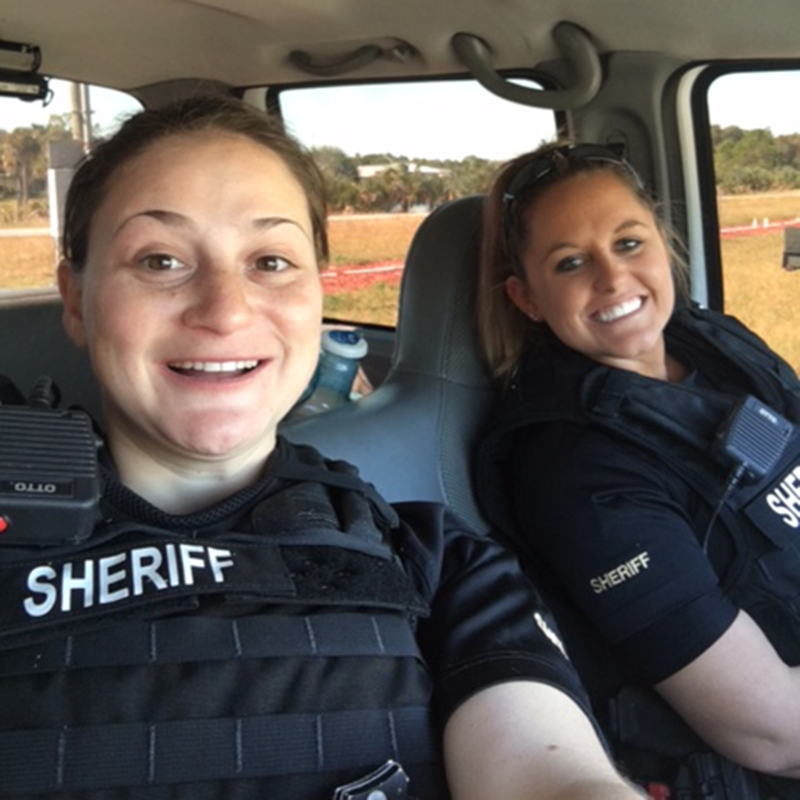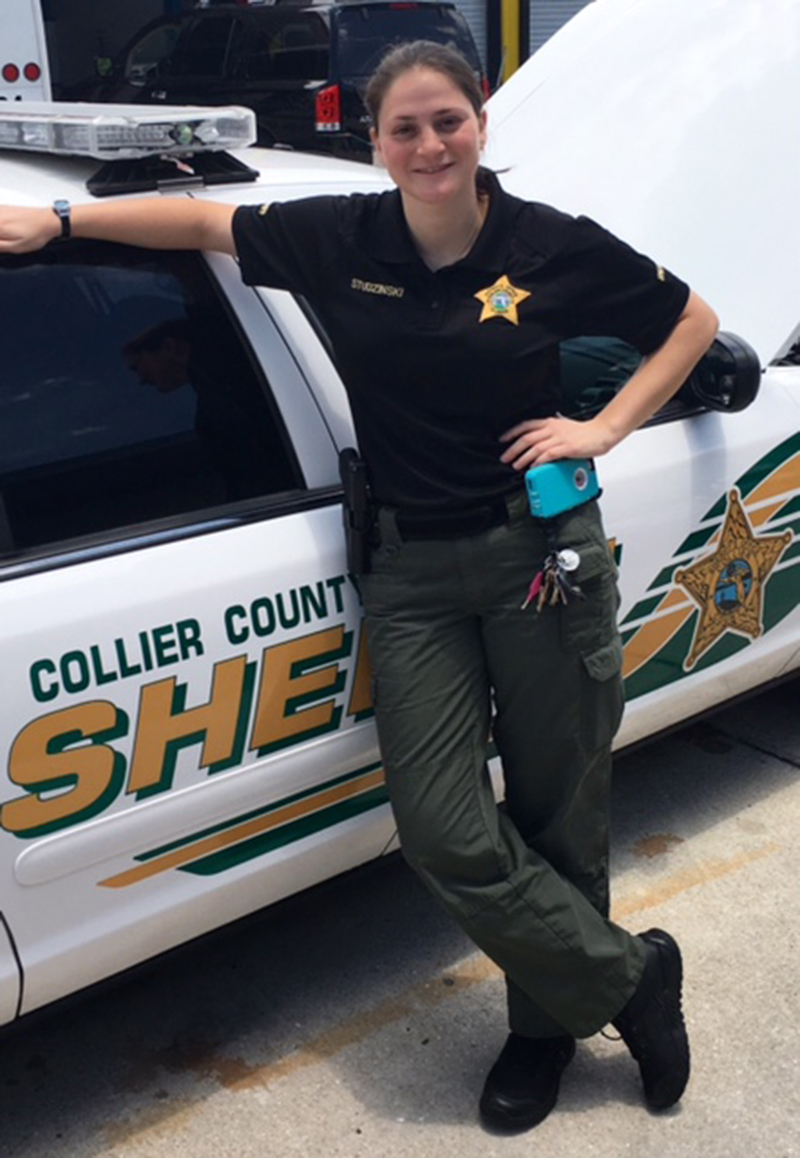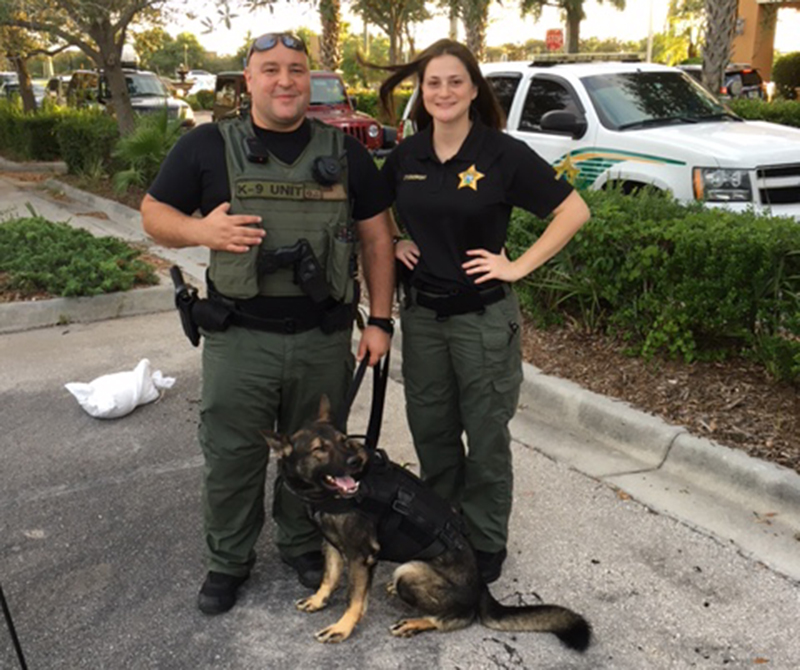 My Pi Phi sisters supported me throughout the whole journey. They were the first to know when I got accepted into the academy and were more excited than I was! When I felt like I wanted to quit, they sent me inspiring and encouraging messages to not give up. Unfortunately, none of my Pi Phi sisters were able to make it to the graduation as it was in the middle of the summer, but I received a lot of support over social media and text messages during my graduation. I am very thankful and blessed knowing so many people are supporting me. I love my Florida Zeta sisters!
I also love being a Deputy Sheriff. It's something different every night. One night you can have a few calls here and there, and the next night you can be busy all night, driving all over the county with a myriad of calls. It is very interesting, spontaneous and rewarding. The motto of the Collier County Sheriff's Office is "service to others before self" and that is exactly what we do. The best part of the job is knowing I helped someone in need and made their day a little better during that time of crisis. Most people don't know police officders do a lot more than give out tickets and arrest people.
For other young women who are thinking about pursuing careers in law enforcement or public service, I implore you not to give up! There were times during training I wanted to quit because I did not feel like I could do the job. It is a male-dominated field, but don't let it get to you. Overall, patience is key. People call you because they need help and it's your job to assist them in coming up with a solution to their problems. Don't let the job make you doubt yourself. Training is tough for a reason, but the end result is worth it as you learn so much about yourself by pushing yourself. In the end, all the work is worth it. Most of all, good luck and Pi Phi love!
The post is courtesy of Florida Zeta Katina Studzinski.