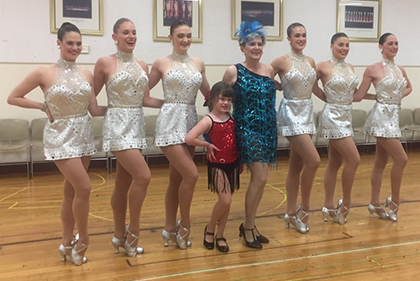 Michigan Beta Janet Wickham Gregory has always wanted to be a Rockette. She isn't shy about sharing her lifelong dream, or her "ette quest" as she calls it. Janet's dream finally came true thanks to The Today Show. Read more about her experience below. 
I have been on my "ette quest" ever since I was chosen to be a majorette in high school, but the band director instead made me continue to play the clarinet and wear the ugliest uniform ever. In college I was a member of the Ann Arbor Hockettes, a precision figure skating team.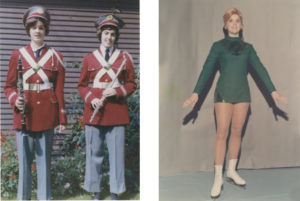 I always wanted to tap dance. After my husband and I retired to Beaufort, South Carolina, I founded the Beaufortettes dance troupe in 2006. Currently, members of our dance troupe range in age from 67–82. We perform locally and in dance competitions. Some members have dance experience, while others have never danced before. You can learn more about the Beaufortettes in the Summer 2016 Arrow.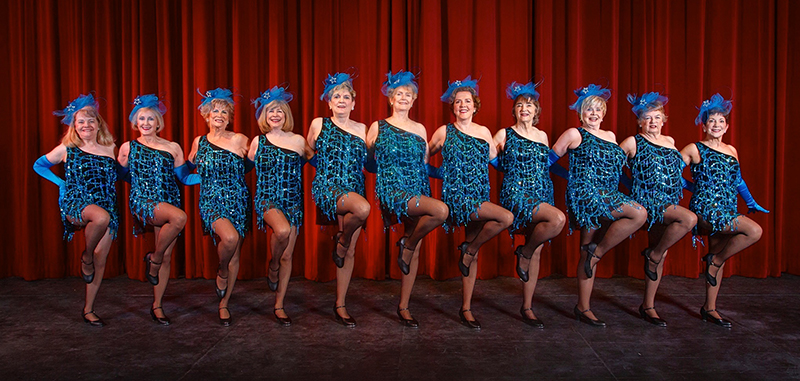 Last month, I was in New York City with my daughter, Jillian, and my granddaughter, Evelyn, to celebrate early 70th, 40th, and 6th birthdays by watching the Rockettes dance in their Christmas Spectacular at Radio City Music Hall. After the show, my granddaughter and I took the Rockette Experience 101 Class together. We learned steps from the "Toy Soldier" dance and the signature Rockette kicks.
On our last morning in town, we attended The Today Show and stood outside on the Plaza. My friend, Alex Ficquette, is the head of the Plaza. I had met him when I stood outside on the Plaza with two Beaufortettes in 2014. I let him know I was coming back and he sent us VIP passes. We got there at 6 a.m. and stood outside in the chilly air. The anchors came out briefly two or three times. We met Matt Lauer, who even helped me when I dropped our poster.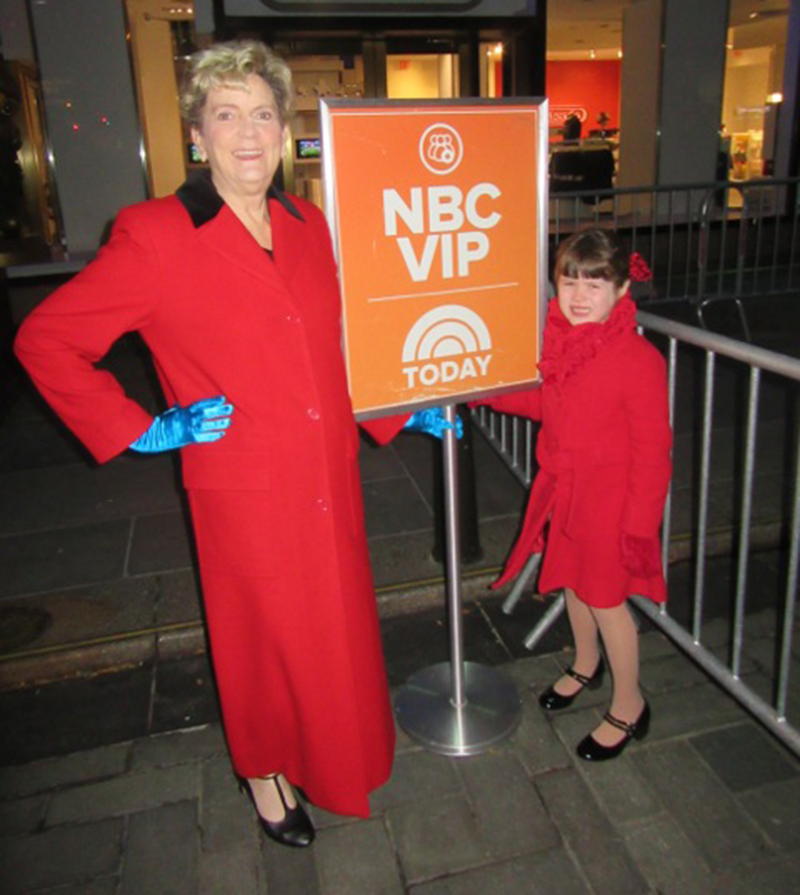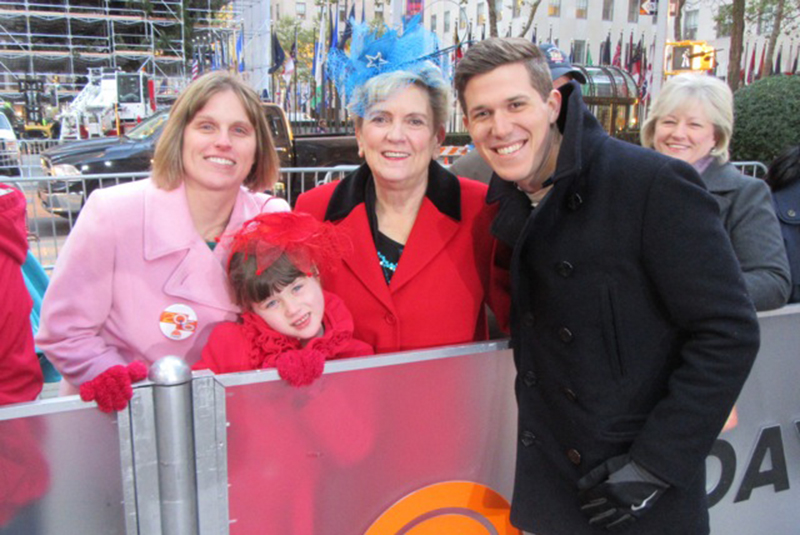 Alex had asked my granddaughter and I to bring – or wear – our costumes when we came to the Plaza. So of course we wore our costumes. I thought that Alex probably wanted a picture and would mention the Rockette Experience class as something extra to do when you saw the Christmas Spectacular Show. At 8:30 a.m., he told us to stand by the railing, so we did.
Then something incredible happened! Two Rockettes in full costume ran out from the studio and completely surprised me by telling me I was going to dance with them. Then they walked me over to Radio City followed by an entourage of camera crew and staff. We went upstairs to their dance studio and four more Rockettes joined us. I learned a short routine which included their signature eye-high kicks.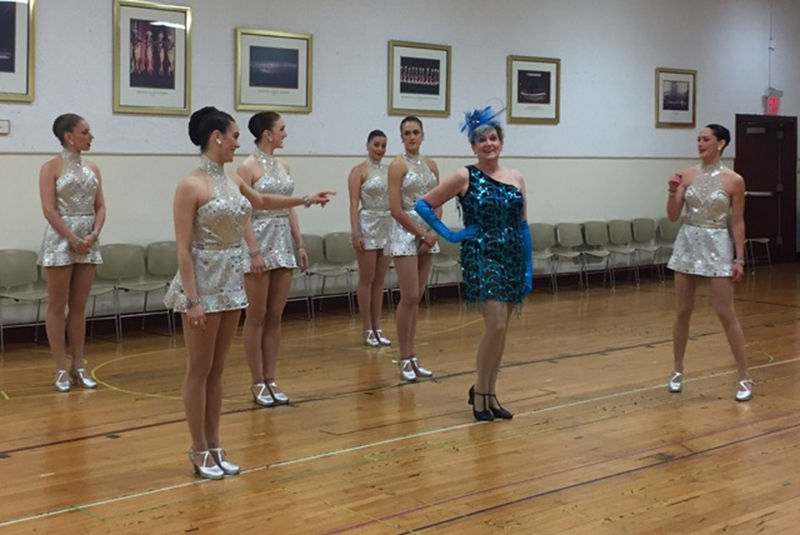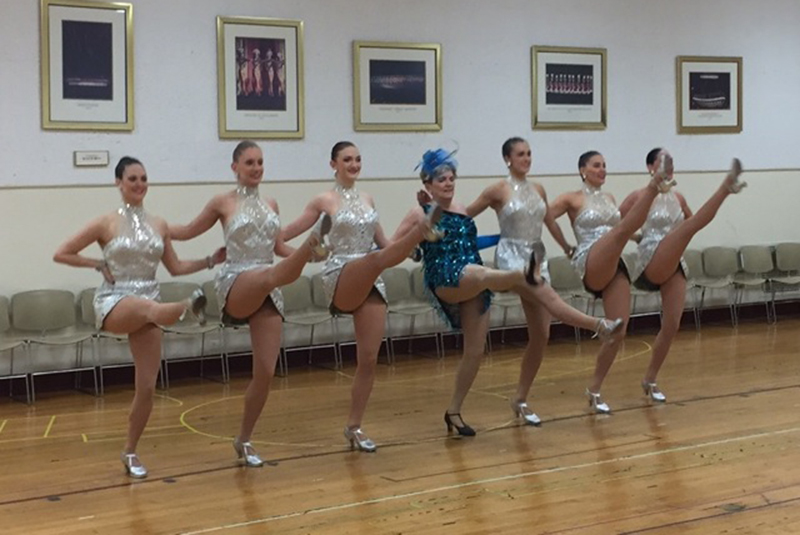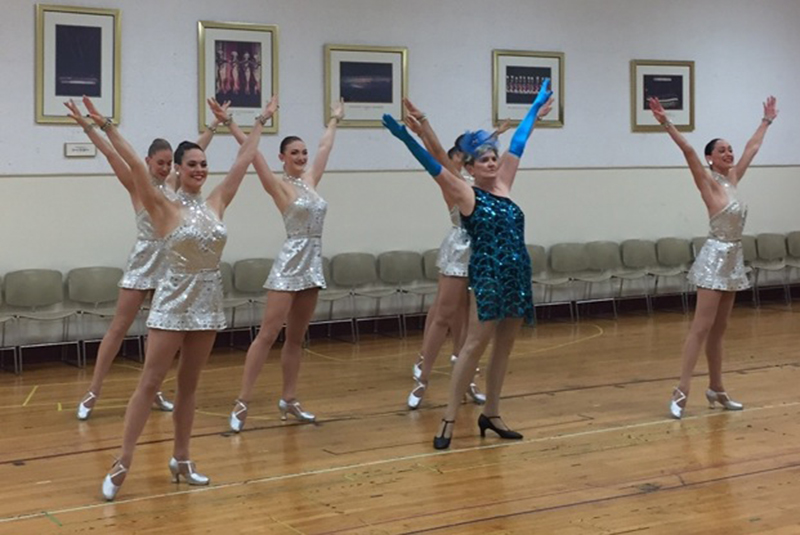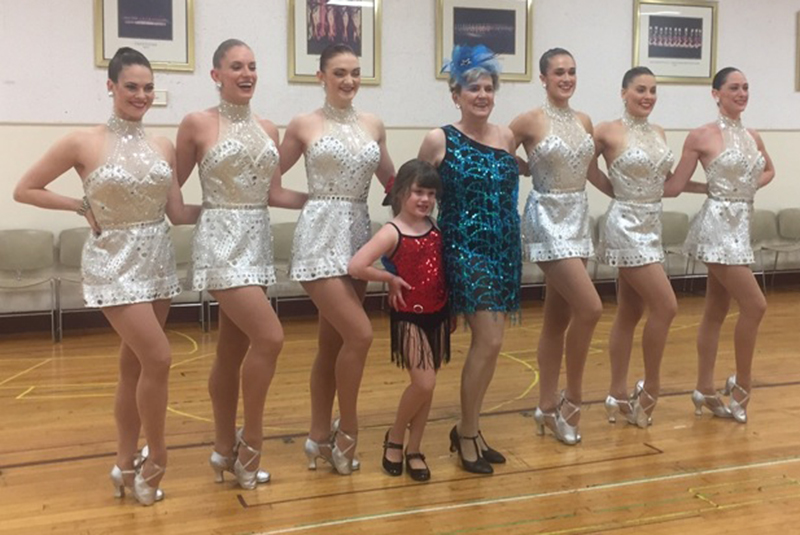 Alex then sat me down and interviewed me about my lifelong "ette quest." He asked me lots of questions. I was still basically in shock and barely remember what I said. As we left the theater, we stopped for a farewell picture at the stage door entrance
You know how you see something and say "I could do that" and then realize that it would never happen so you put it on your bucket list? Well, for me it was dancing with the Rockettes in Radio City and now I've actually done it! This was No. 1 on my fantasy bucket list and now it has actually  happened. After I won the high kick contest to dance with the Rockettes in Charleston in 2009 – and they had me be a shepherd and sit on a rock – I said my tombstone was going to read "A real Rockette – well, kind of." I am so excited it will now read "A Real Rockette for a Day." I am living my dreams!
Click here to view the video from The Today Show of Janet's Rockette dream coming true.