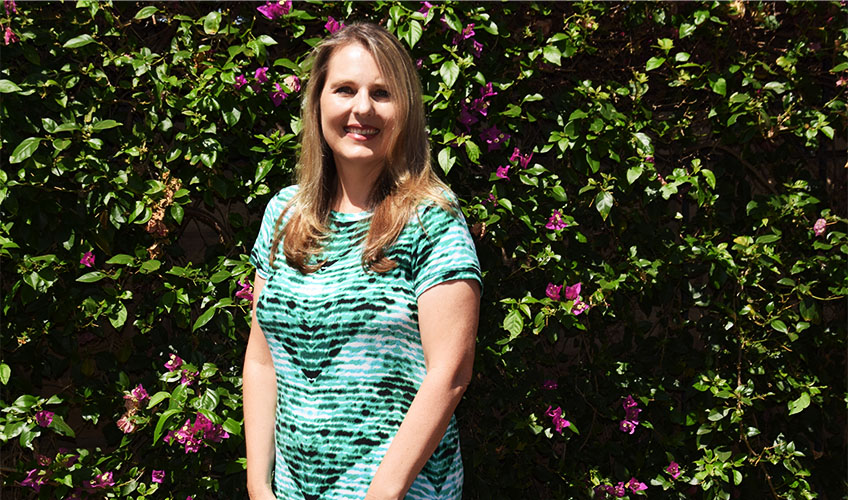 As a charter member of her chapter of Pi Beta Phi, California Lambda Joanne Weise Tyler is used to making a quick impact from the start. And this is what she had to do when her alumnae club was at risk of losing its charter due to low participation.
Joanne offered an initial meeting at her home and volunteered to contact people to invite them. Fifteen people came to the event, where they introduced themselves to each other and reminisced about Pi Phi. Jill was happily surprised to catch up with fellow charter member California Lambda Jill Roddick, who she had not seen since their graduation.
Most importantly, during the meeting the women addressed the question: Do we want an Inland Empire, California, Alumnae Club or not? And the answer was: Yes, they did.
Personally, Joanne had been away from involvement in Pi Phi for so long that she was unsure how it would all pan out. But she quickly found out many of the other women felt the same. Some had been involved here and there, but now was the time to come back and reignite the alumnae club. And as they began to divvy up tasks, Joanne was named Co-President with Jill.
According to Joanne, the club "started out slowly with the understanding we were going to build." The club chose the theme "Renewing Pi Phi Bonds" to base their initial year. Along with their usual meetings, the club participated in local philanthropy events, such as the Believe Walk in Redlands, California, enjoyed sisterly social outings and reached out to the California Lambda Chapter to support them in any way they could.
One event I want to attend in the future is their "Favorite Things" Party, which the club invites California Lambda seniors to each year. Each Pi Phi chooses an item ($5 and under) as her favorite things, like gift cards to her favorite shops and restaurants, lotion, nail polish – all things I really like! Each Pi Phi brings five of those items to the event and after they all describe their favorite things to the group, each person writes her name on a piece of paper. Names get pulled out of the basket and each woman picks five of the favorite thing items. It is a fun social event that allows them all to discover new things they really like.
Joanne now considers the people she met through the club as some of her best friends., "Pi Phi is the common thread, but not the only thing that makes us friends," she said. "We're friends because we have a lot of things in common."
As their sisterhood continues to grow and they continue to support the California Lambda Chapter, the club continues to thrive. Their hard work has paid off as the club was named one of the "Clubs of Superior Performance" for 2015. Congratulations!