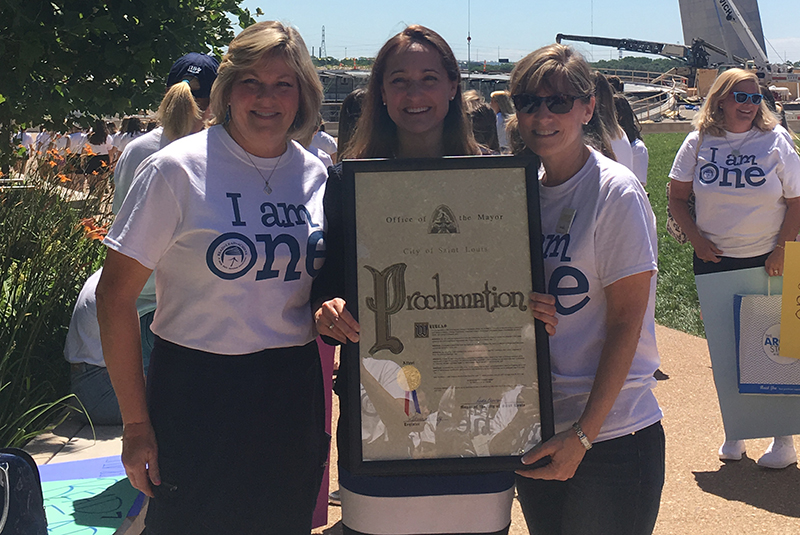 Monday morning, Pi Phis gathered between the Old Courthouse and the Gateway Arch for our first-ever Read > Lead > Achieve literacy advocacy walk! It was a beautiful morning for Pi Phis to meet outside in Luther Ely Smith Square. 
The 9 a.m. walk was joined by State Representative Dean Plocher, who shared with Pi Phi the impact we are making in the local community. "St. Louis suffers from a disproportionate number of individuals that aren't able to read," said Representative Plocher. "So, if just one book can get into one kid's hands, that is 40,000 children impacted. We are grateful to have Pi Phi here this week and a big thanks to all who are participating and helping the community."
Representative Plocher shared with Fraternity/FHC Executive Director Juli Holmes Willeman, Iowa Beta, that during his time as a municipal judge, he encountered many defendants that couldn't read. "Reading is at the foundation of having a fulfilling life," he said. "You can't continue to learn if you don't know how to read. It teaches you to participate and to advocate for yourself and your family. Without reading, I don't know where we would be as a society."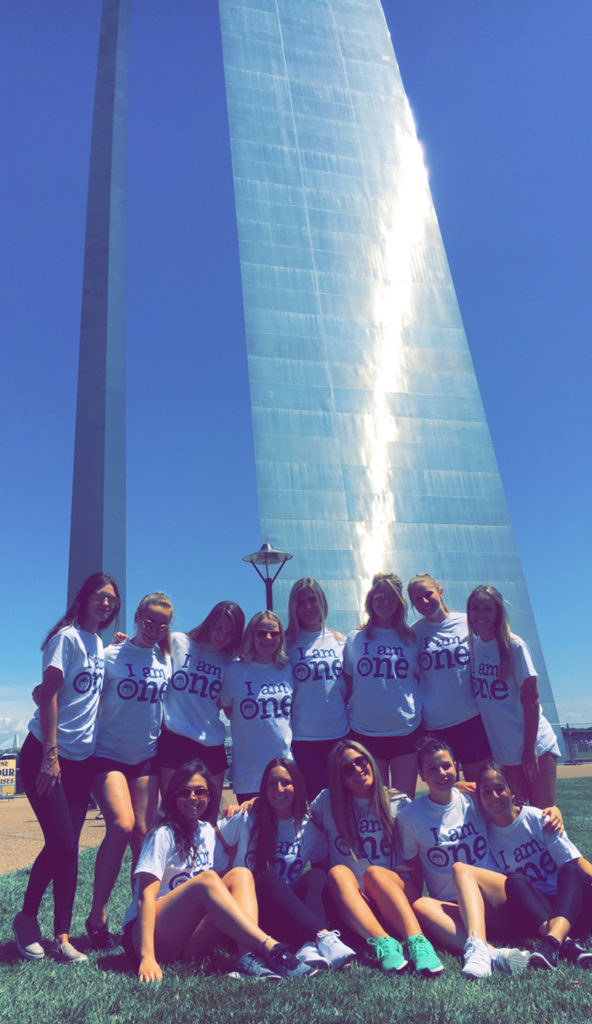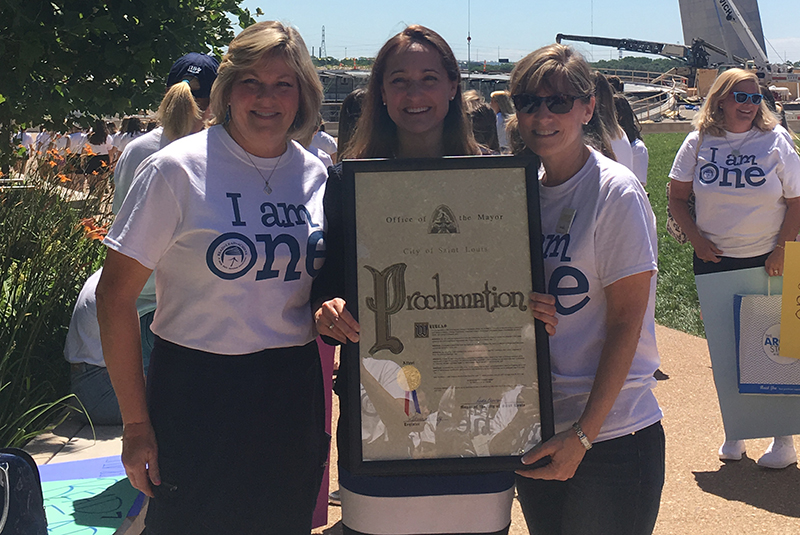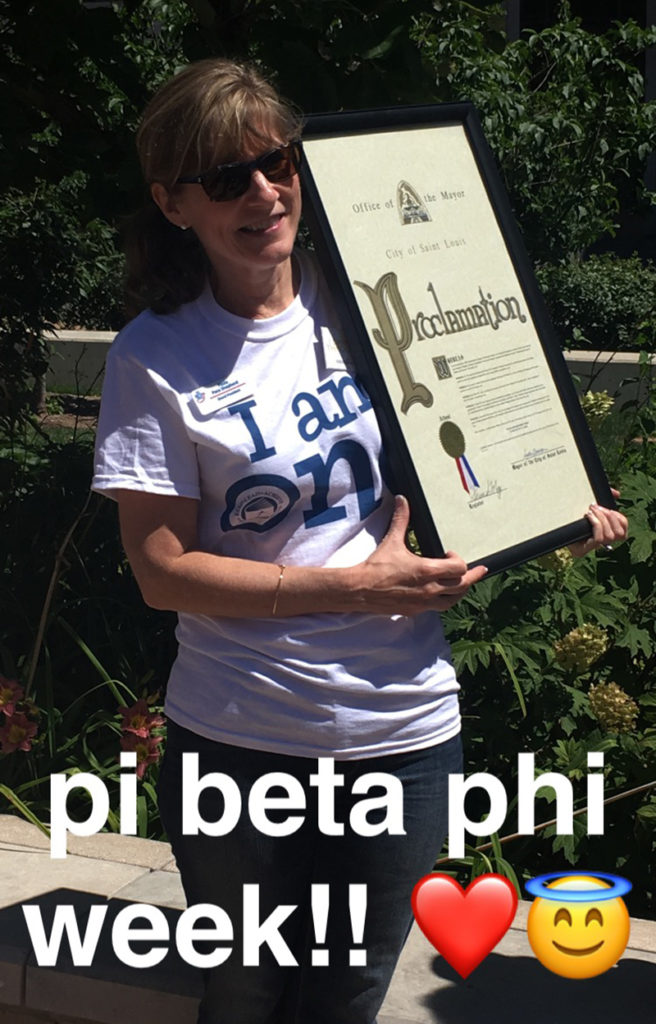 The 11 a.m. walk was joined by North Carolina Beta Catherine Werner who serves as the Sustainability Director in the Office of the Mayor of St. Louis. She expressed her gratitude on behalf of the Mayor Lyda Krewson for the philanthropic efforts Pi Phi has, and will continue to make, in area of literacy. "There are few other gifts as important as the gift of learning," said Catherine. "I've always found being a Pi Phi very meaningful and being involved in the community has stayed with me since my college days. It is a real honor to take part in the 150th celebration of Pi Phi in this way." We were thrilled that so many special guests could join us on this momentous occasion!
After these community leaders greeted our participants, it was time to walk! Grand Vice President Programming Marla Neelly Wulf, Kansas Beta, shared with recipients that one in every four children cannot read, therefore, one in every four steps they took was a life that is impacted by our literacy initiatives. In the one-mile journey, participants walked an average of 2,000 steps representing more than 500 illiterate children whose lives we are working to impact. Pi Phis carried signs and banners about the importance and power of literacy as they walked together around the Arch grounds.