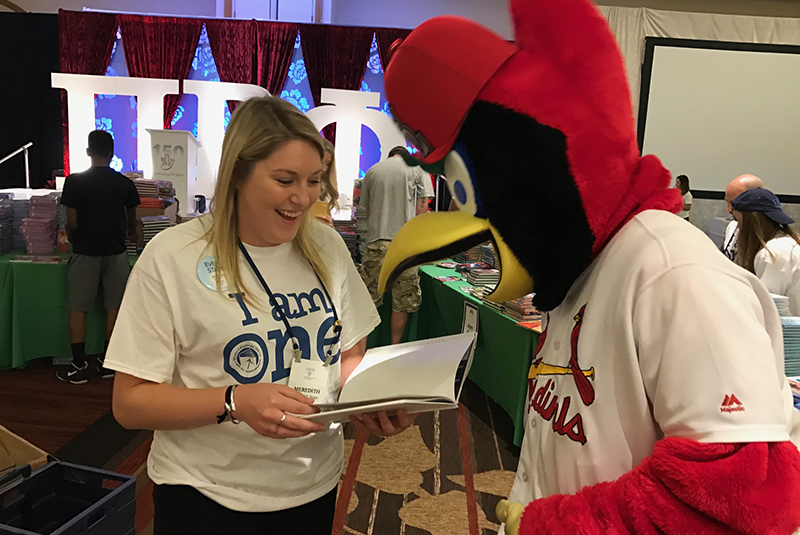 Thank you to all the sisters who volunteered their time on Monday to help Pi Phi distribute 40,000 books to children in need in the St. Louis community and the surrounding areas. This incredible donation was made possible by The Literacy Fund at Pi Beta Phi Foundation, and by all convention attendees' help sorting, packing and loading books.
The first set of recipient groups arrived to the 4th Floor ballroom at 9:00a.m. Our volunteers had been preparing for them since 7:30 a.m. and greeted them with a smile and a helping hand. The recipient groups were able to hand-pick hundreds of books for their classrooms and the children they serve. This is something special to Pi Phi events, which often surprises recipient groups when they walk in and see all of the wonderful brand-new books they can choose from for their classrooms and organizations. The stories our shopping helpers and other volunteers heard as they chatted with the recipient groups about how they would be using the books were powerful and reminded all of us just how important literacy and Philanthropic Service to Others truly are.
While our St. Louis and surrounding area nonprofits, educators and other recipients collected their books, children brought by local organizations and schools, like Ready Readers, were able to attend our event to pick two books of their very own to take home. They also created bookmarks, participated in arts and crafts and completed mazes and crossword puzzles. Then, they even enjoyed reading circles with Pi Phi volunteers.
During the book distribution, attendees also enjoyed a special visit from Fredbird, the official mascot for the St. Louis Cardinals and the Geico Gecko.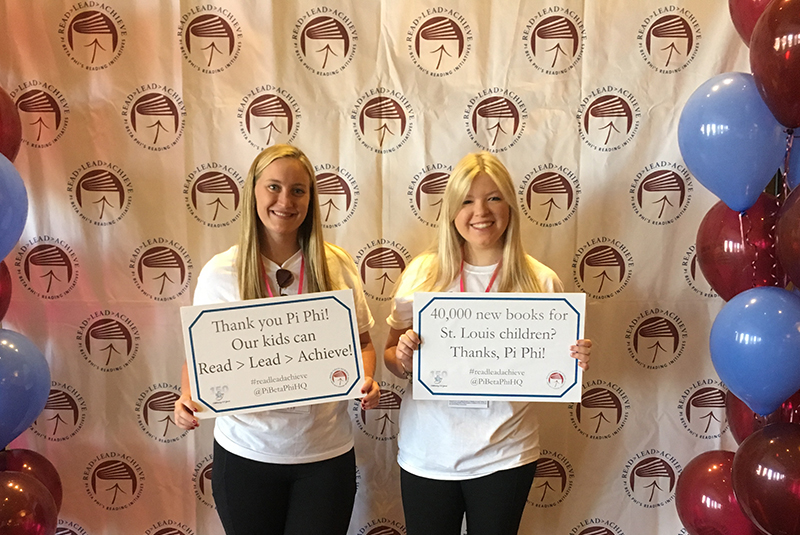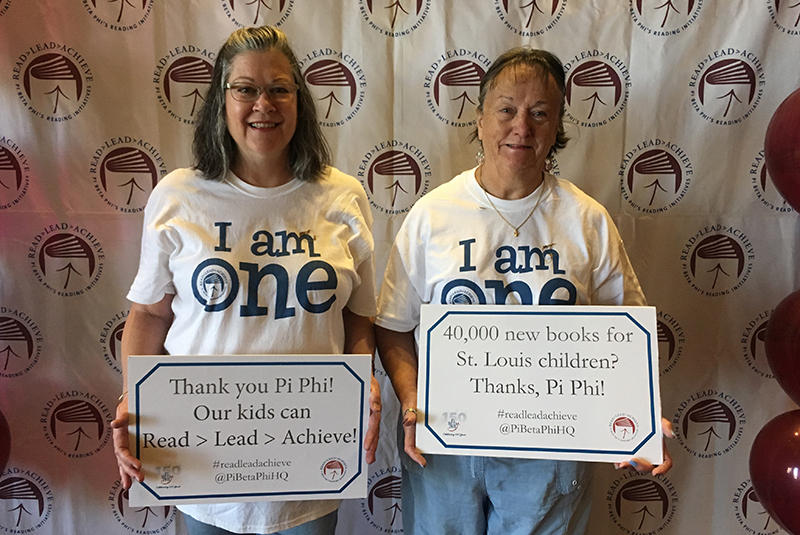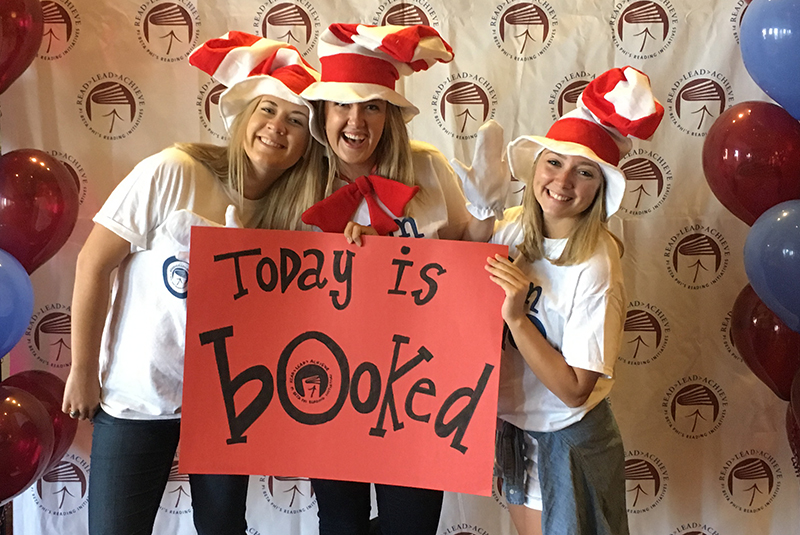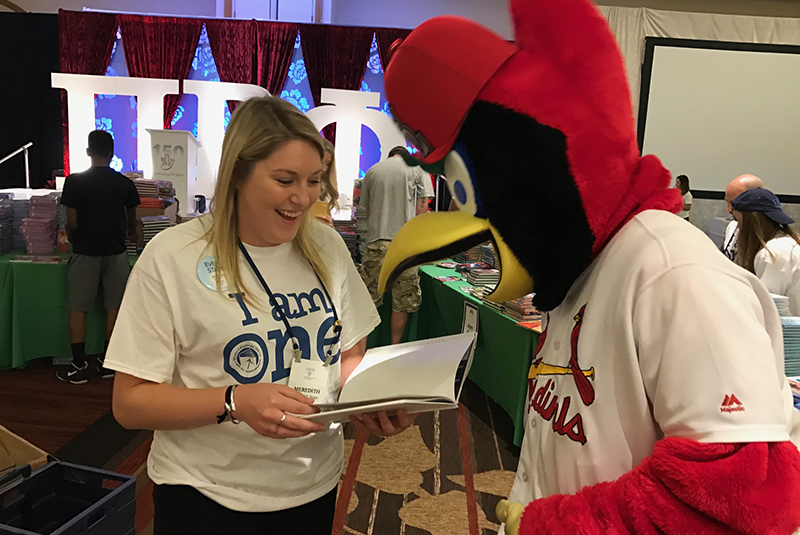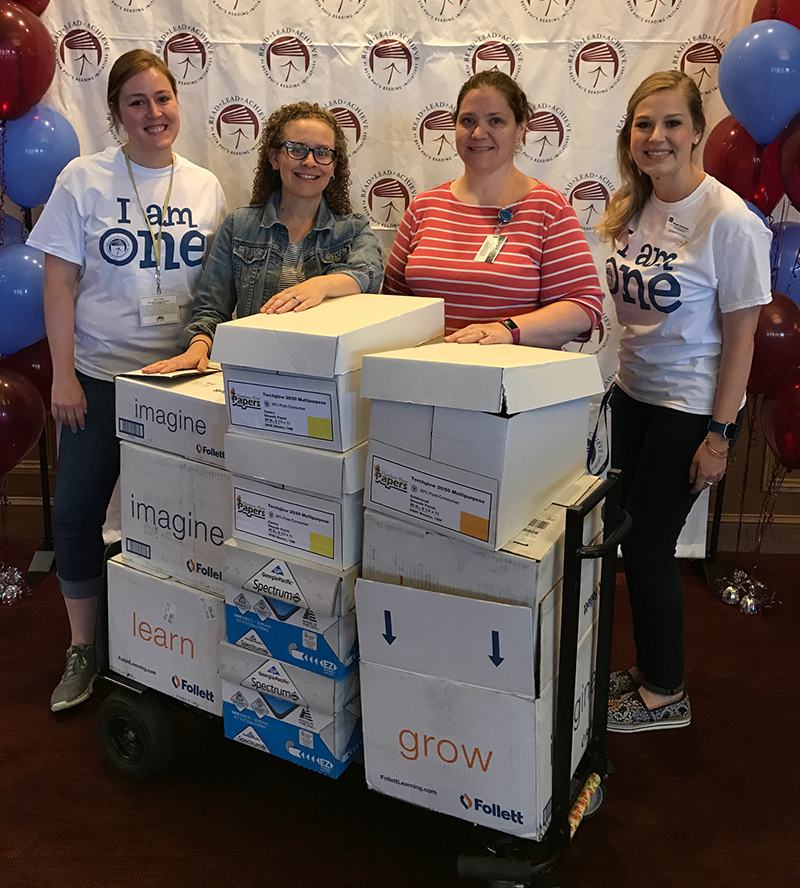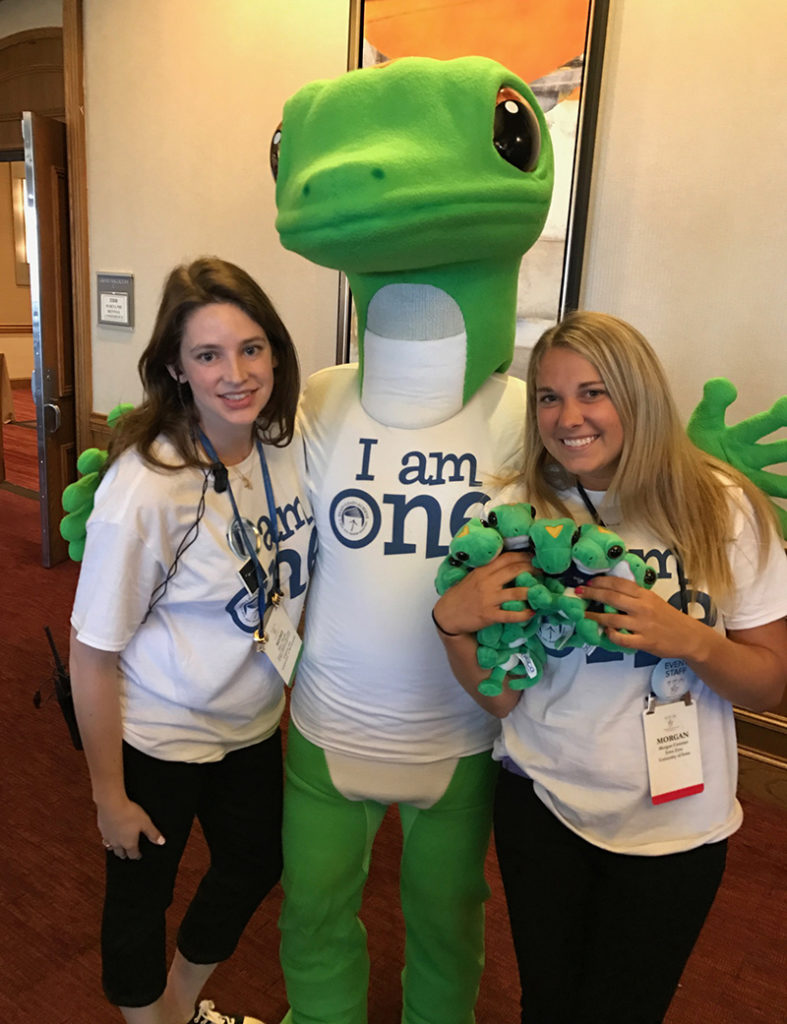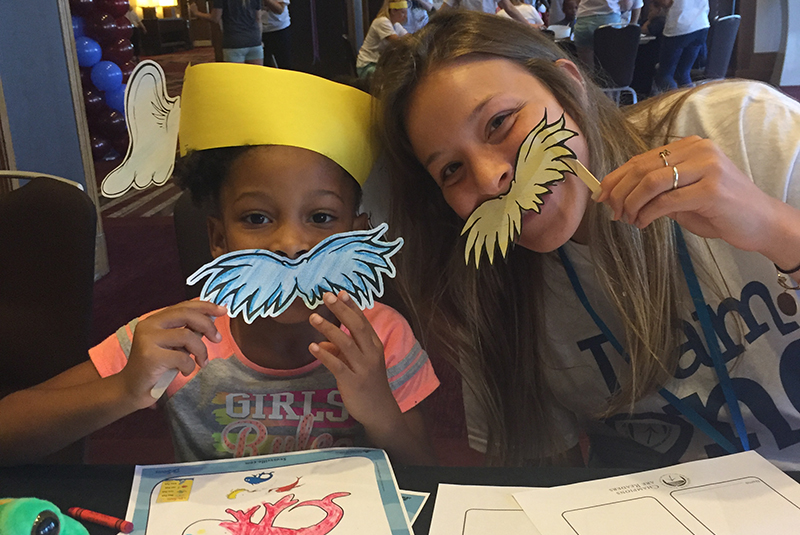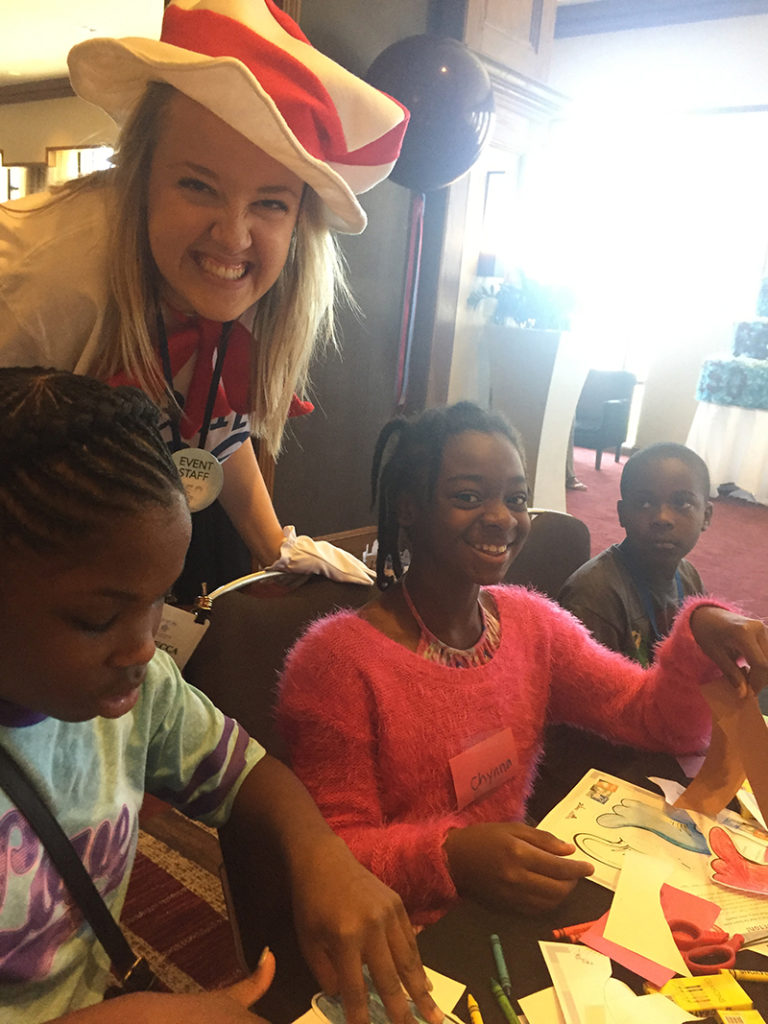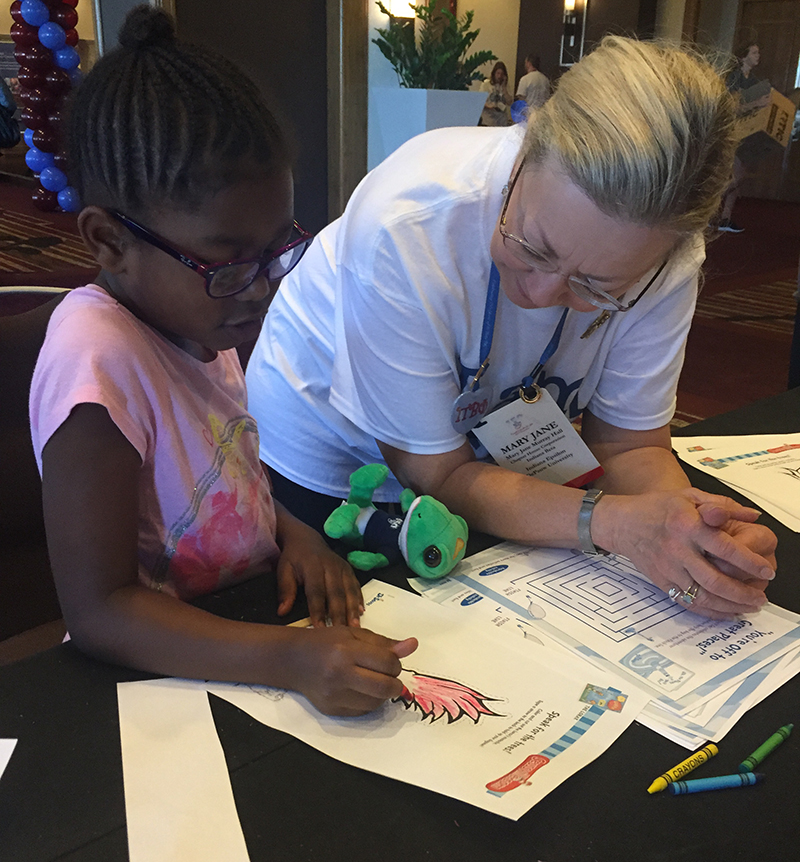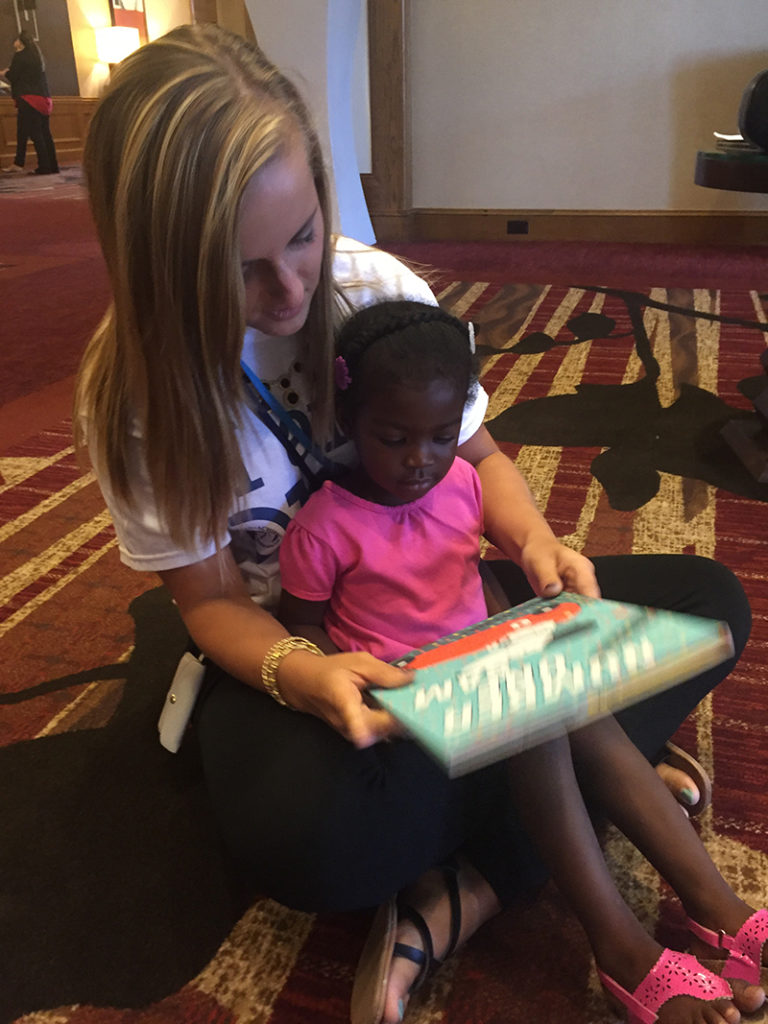 The excitement continued as General Session arrived and Gaby Madriz, one of the children in our Story Of One Video, surprised our members by speaking at General Session about her story and love for reading. Then, Kyle Zimmer, President and Chief Executive Officer of First Book, and Diana Peacock, Senior Vice President, Development Alliances at First Book spoke about the past seven years of Pi Beta Phi and First Book's Partnership.
We also learned that in the past four years, since the 2013 Convention, we not only met but exceeded our goal of impacting one million lives. We are a Fraternity of volunteers that were able to impact 1,128,156 lives!
Our 2018 Fraternity Day of Service Signature Events cities were also announced: Bakersfield, California; Chicago, Illinois; Cincinnati, Ohio; Little Rock, Arkansas and Milwaukee, Wisconsin.
And, to round it all out, we learned about the next Read > Lead > Achieve initiative with our new partner, the Barbara Bush Foundation for Family Literacy, and our call for this Fraternity of volunteers to continue to participate and donate, while adding a focus on advocating. The cities of our Literacy Advocacy Project are Atlanta, Georgia; Phoenix, Arizona; Seattle, Washington; St. Louis, Missouri and Washington, D.C. A brand-new literacy video, The Story of One: Part II, helped introduce our new advocacy efforts.
Monday was full of philanthropic service and sincere friendship. We thank you for all that you have done as Alumnae Clubs, collegians and individual Pi Phis to exceed our goal of impacting one million lives in four years, and we look forward to our continued impact as advocates!  Please www.pibetaphi.org/readleadachieve to learn more about our impact these past four years and the future of our Read > Lead > Achieve reading initiatives.