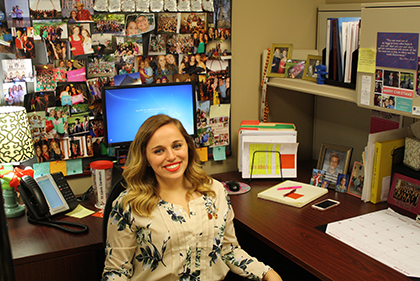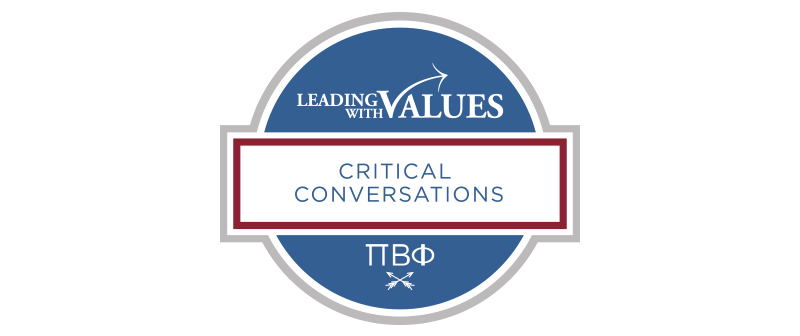 Pi Beta Phi is seeking skilled facilitators for Critical Conversations, our risk prevention education programming. Learn more about the role from some of our current facilitators. To apply to be a facilitator, complete the online form.
Alicia Delaney
Pi Beta Phi Fraternity Housing Corporation Housing Manager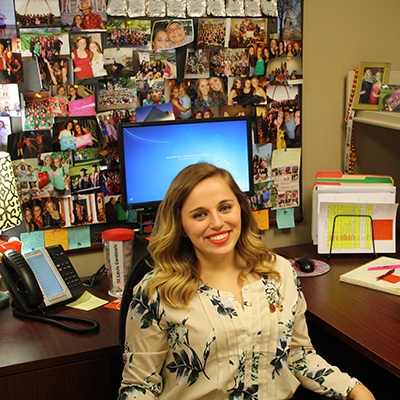 One of the first things I tell a chapter when I'm facilitating a Critical Conversations program is that I'm not a member of Pi Phi. Yes, I've worked at Pi Beta Phi Headquarters for two years, but I'm a member of Alpha Chi Omega. This news can elicit several responses: snaps, applause, silence or even gasps of surprise. I understand their responses because sometimes friends and family ask if it's weird for me to work for a different organization or if I'm learning any Pi Phi secrets. I answer "no" to all of them!
Instead, I share with them the similarities between fraternal organizations, the acceptance Pi Beta Phi has shown me and the passion I have for empowering and educating young women. I've been lucky enough to surround myself with people who want to see the fraternity and sorority community flourish. That's why I knew I had to take the leap when I was given the opportunity to apply to be a Critical Conversations Facilitator. The role meant getting in front of chapters, educating them on important topics such as Sincere Friendship, sexual assault and alcohol safety and also making my contribution to the fraternal movement as a whole.
So in the Summer of 2015, I attended a facilitator training to learn everything I would be sharing with the women of Pi Beta Phi. It was a weekend full of laughter, tears, beautifully shared stories and so much excitement for what's to come. Fast forward two years and I've been on five Critical Conversations visits. I've facilitated each of the current three programs at least once. I've gone on trips with a co-facilitator and flown solo. And I'll be presenting our newest program on confrontation and accountability later this spring.
If I told you becoming a facilitator hasn't changed my life, I would be lying. I've become more confident, candid and unafraid! It's given me insight into why I do what I do every day and helps me put the passion I have for women's safety and empowerment into action.
Alpha Chi Omega's philanthropy is domestic violence awareness. In my collegiate years, my chapter spent days, weeks and months educating our campus and community on sexual assault, domestic violence and personal safety. When I found out one of the programs for Critical Conversations would talk about exactly this, I was thrilled! I know this sounds like a strange thing to be thrilled about, but hear me out. During my four years spent as an undergraduate member of Alpha Chi, I found a voice within myself that needed to speak for women who often can't be heard. So, the opportunity presented within Pi Phi for me to not only speak for them, but to also work to prevent others from experiencing the same difficulty, has been incredible. Presenting Sisterhood, Safety and Sexual Assault program makes me proud to be a woman, an Alpha Chi Omega and a staff member of Pi Beta Phi.
Schabahn Day
Past Pi Beta Phi Fraternity International Officer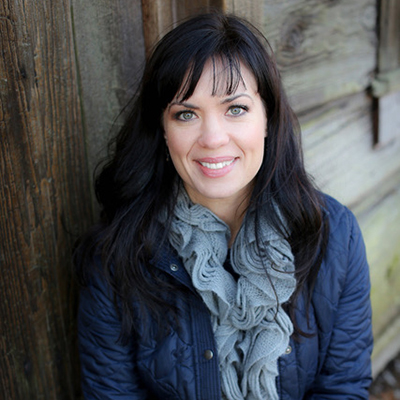 I quickly applied to the Critical Conversations program when I heard about it, which was a bit out of character for me. I take forever to make decisions and I prefer to work behind the scenes, instead of behind the podium. I have been a longtime fan of Pi Beta Phi programming and thought this would be a fun opportunity to be involved.
Having volunteered for the Fraternity on the collegiate side in a few different roles, I was excited about the three topics we were originally trained to facilitate. These topics dig deep and are not always easy to broach. However, our Headquarters staff has ensured that we have the best programs, tools and guidance to make these programs a success (and find a way to fit them into our busy schedules).
I love being a facilitator! From working with officers to preparing for the visit, seeing campuses and chapter houses and carrying out the conversations, it makes for a fun experience. I'm always highly impressed with the caliber and leadership of our collegiate officers. I've had some fun adventures along the way too! I learned how to drive in the snow on my way to Alberta Alpha, enjoyed chapter and campus tour of California Delta (UCLA's basketball court is HUGE), relived chapter dinner memories at California Zeta (their coastal campus and gorgeous backyard are swoon worthy), returned to my Alumnae Advisory Council home at Washington Alpha and took a break from my hometown, rainy Seattle, to visit sunny Arizona Alpha.
In the last two years, I have presented Discovering Sincere Friendship and Alcohol Skills Training Program (ASTP). I love that the Discovering Sincere Friendship program allows the conversation to develop and address exactly what the chapter needs. Often times, they haven't had the opportunity or taken the time to address these needs on their own. I've heard members say, "this is just what we needed" and it's exciting to witness them come together in agreement on what they want out of their chapter experience. They support one other as they plan to attain "it."  With ASTP, it's interesting to see and hear the members take in the information shared.
I am most proud that I can say I'm at each presentation because Pi Phi wants the best for each member and has developed these programs with collegians in mind.  That's the most powerful message we facilitators can deliver.
Julie Walters
Pi Beta Phi Fraternity Leadership Development Consultant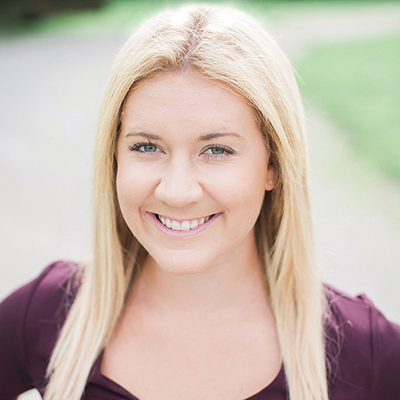 During my travels, there was a time when I'd hold my breath during my meeting with any Vice President of Member Development. It came after a specific question. Not one about academic programming or working with members on Academic Probation. Bylaws? Bring them on. Leading with Values? Been there, done that. This was something far more groundbreaking for the brilliant, busy collegians. I had to bite my tongue and say a little prayer to my favorite founder Fannie Whitenack Libbey when I asked, "So, I hear you have a Critical Conversations Speaker Series coming up."
Fresh out of college, I'm not naïve to the idea that every Pi Phi collegian's ideal use of two hours of time isn't a mandatory speaker they've never heard of before. But I wasn't prepared for the reactions I received: excitement, confusion, disappointment, frustration and more. I know change can be challenging for some, so I helped these officers better understand the brand-new Critical Conversations programs and how they would benefit their chapter.
I also discussed logistics with them. Perhaps they could hold the program on a date/time in place of a regularly scheduled chapter meeting, especially a meeting members were already planning on attending. I walked them through the meaningful pre-program phone call and how they could provide their facilitators with an accurate look at the chapter and campus, and address any concerns ahead of time. I also encouraged them and reminded them to be servant leaders, that their actions will inspire others and enable them to follow their lead.
With all that said, my favorite part of Critical Conversations is the pride that comes after I've left a chapter. I'm very grateful for an organization that invests in its members the way Pi Phi does with Critical Conversations. Following all the examples I mentioned above, I've heard back from the collegiate officers that they loved their facilitators and their chapter had overwhelmingly positive feedback on the content. They've applauded the Fraternity for teaching individuals how to be safe when they're consuming alcohol, instead of simply citing the drinking age and avoiding the problem. They've thanked their facilitators for starting a dialogue around sexual assault and healthy relationships when friends didn't know how to bring it up to one another. And they've taken the advice of their friend Polly Pi Phi and reached out to sisters they want to get to know better and taken steps toward making their chapters more inclusive of all members.
Pi Beta Phi is looking for new Critical Conversations facilitators for 2017! If you are interested in serving as a Critical Conversations facilitator, we encourage you to complete this interest form. If you have additional questions, please contact the Chapter Services and Program Development Coordinator at criticalconversations@pibetaphi.org.