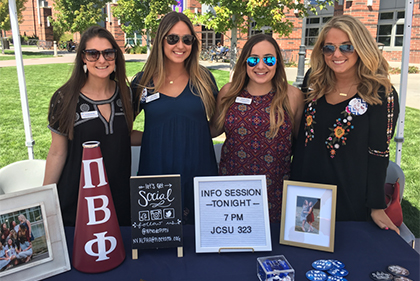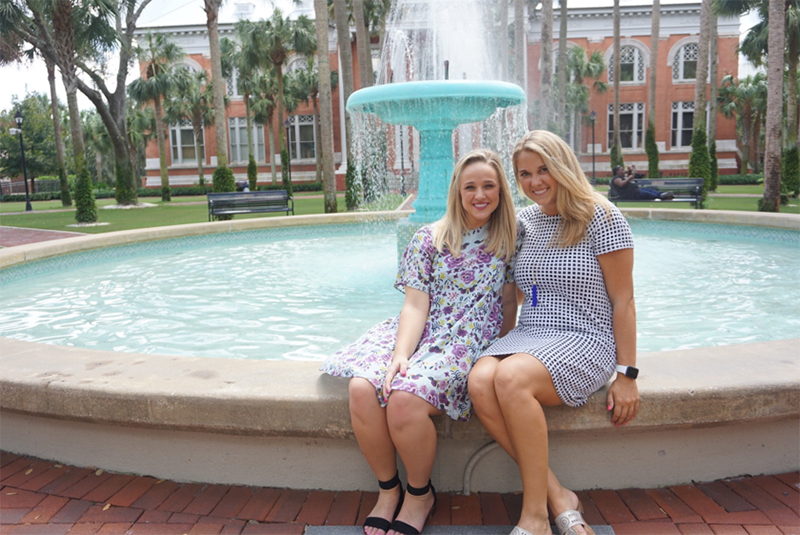 During this time of year, our lives sometimes seem like more than we can handle. From those long hours at work to planning family gatherings, trying to maintain balance and remembering the importance of the "little things" may seem difficult. At times, we become so invested in the hustle and bustle of today's fast-paced lifestyle that we forget to take a moment to reflect on the opportunities we have all been given.
As a full-time traveling Leadership Development Consultant (LDC), at times I can get caught up in remembering to check into my flights, creating goals for my next chapter visit and responding to all of those emails! Having the opportunity to serve Pi Beta Phi by traveling to chapters across North America has allowed me to remember all I am thankful for in my life and in my role as an LDC. With Thanksgiving nearing, I have taken the time to reflect on all that I am grateful for in the amazing — and busy — life I live. It is sometimes easy to take our most cherished moments for granted, which is why I have created a list of the Top 10 experiences I am thankful for this year.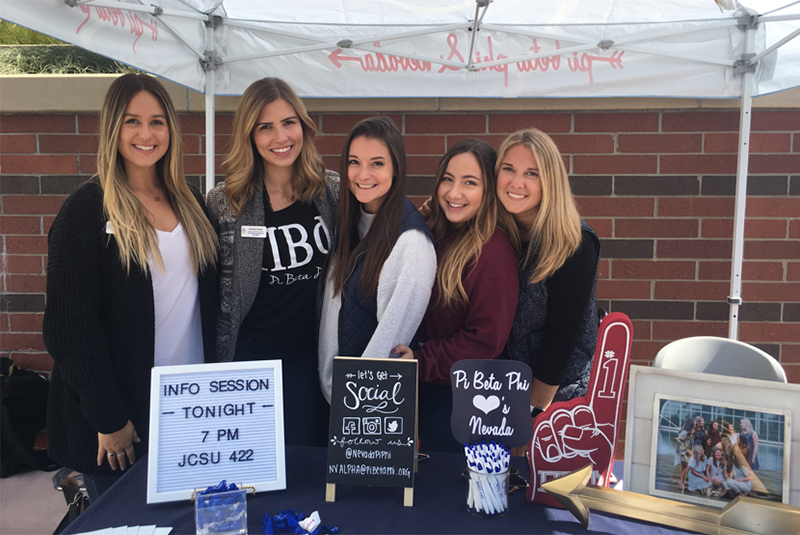 The Top 10 Things I am Thankful for This Year
1. My Role as a Leadership Development Consultant
I am thankful Pi Beta Phi has given me the opportunity to do what I love each and every day. I have the ability to inspire and empower young collegiate women to grow into confident leaders in order to make their unique marks on the world. Knowing I have made an impact, no matter how small or large it may be, is a moment I am grateful for each day.
2. The Support of Family and Friends
As I am always on the road and at a new university each week, my family and friends are my support system. Whether it is a FaceTime chat from my best friend in Minnesota, or a simple call of encouragement from my parents, I am truly grateful for the endless support I receive. The people cheering me on in my daily endeavors helps me to feel more at home, even if I am hundreds of miles away.
3. Finding Adventure in Simplicity
I am grateful my travels have allowed me to explore diverse universities across North America that each tell their own unique stories. Every place I visit has a special history and allure that I am able to experience in the simplest of ways. I always try to find a coffee shop, running path or anything in between where I can act like a "local" and experience the culture.
4. Acts of Kindness by Others
Over the past several months, I have learned to appreciate random acts of kindness more than ever. Strangers saying hello at the airport, a simple smile or someone holding the door open for me are all things that can make the most difficult day into a better one. Moreover, seeing the chapters I have worked with raise more than $10,000 at a single philanthropy event or advocating for literacy awareness in their communities is what fuels my passion as an LDC, knowing that their generosity is making a difference.
5. The Daily Challenges I Face
I am lucky to live a life where I am challenged daily to become the best possible version of myself. Knowing my failures are the foundation for my successes has allowed me to remember that not everything in life will be perfect. Pi Beta Phi's National Panhellenic Conference (NPC) Delegate Ana Mancebo Miller, Texas Beta, advised our LDC class to strive for progress, not perfection, in our work. This idea allows me to tackle any challenge with an open mind, knowing the outcome does not always need to be perfect.
6. Mentorship
I am thankful for the mentors in my life who promote my own Personal and Intellectual Growth. I am fortunate enough to have women I call mentors across the country who are more than willing to provide me with insight and guidance. These relationships are of great value to me as a young professional navigating potential careers paths and searching for any form of advice I can come across.
7. A Good Book
The ability to read is something I have always been grateful for, in that a good book always helps me to relax and unwind after a long day. Whether it is for educational purposes, or just a means to escape for a couple of hours, I am passionate about reading and all it has given me.
8. Sunny Days
I appreciate mornings where the sun is shining and life seems a little bit brighter. A simple sunny day inspires me to get up, get active and make a difference in those around me.
9. Home-Cooked Meals
After four months of traveling away from home, I appreciate now more than ever home-cooked meals with those I care about. Having dinner with my family is more than just a meal — it's a way to come together to recognize all that has been given.
10. The Relevance of Fraternity and Sorority Life Today
I am thankful I am a sorority woman and part of the amazing organization that is Pi Beta Phi. This values-based Fraternity for Women continues to serve as a platform for growth and development. Because of Pi Beta Phi, women across the globe are breaking down barriers that previously hindered our capabilities. We are truly making a difference in the world.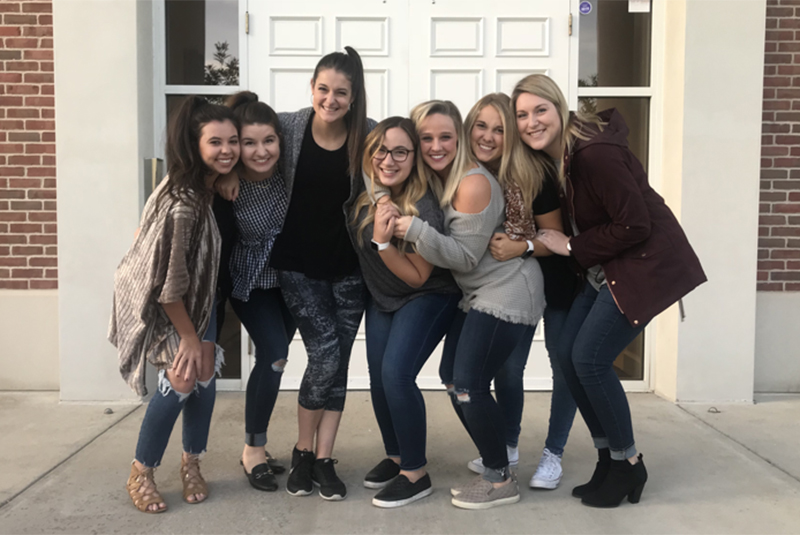 In the times of doubt and struggle some of you may feel in the upcoming weeks, never forget your accomplishments that have made you the person you are today. Although you may be caught up in preparing for the perfect holiday gathering, never forget to enjoy the journey along the way. Taking the time to remember all the good that makes up your life will go a long way. I encourage you to recognize your passion and to use that to fuel your daily actions in these upcoming weeks. As strong women, remember the these things you are thankful for are your foundation for success. Be grateful for all you have worked for and have in your life. Moments of reflection and gratitude are what have helped shape the person I have become, and I know practicing reflection and gratitude will benefit all of you as well. Although Thanksgiving is celebrated on a single day each year, we all have the opportunity to recognize the beauty in each day we live.
This blog post is courtesy of Iowa Zeta Morgan Commet.