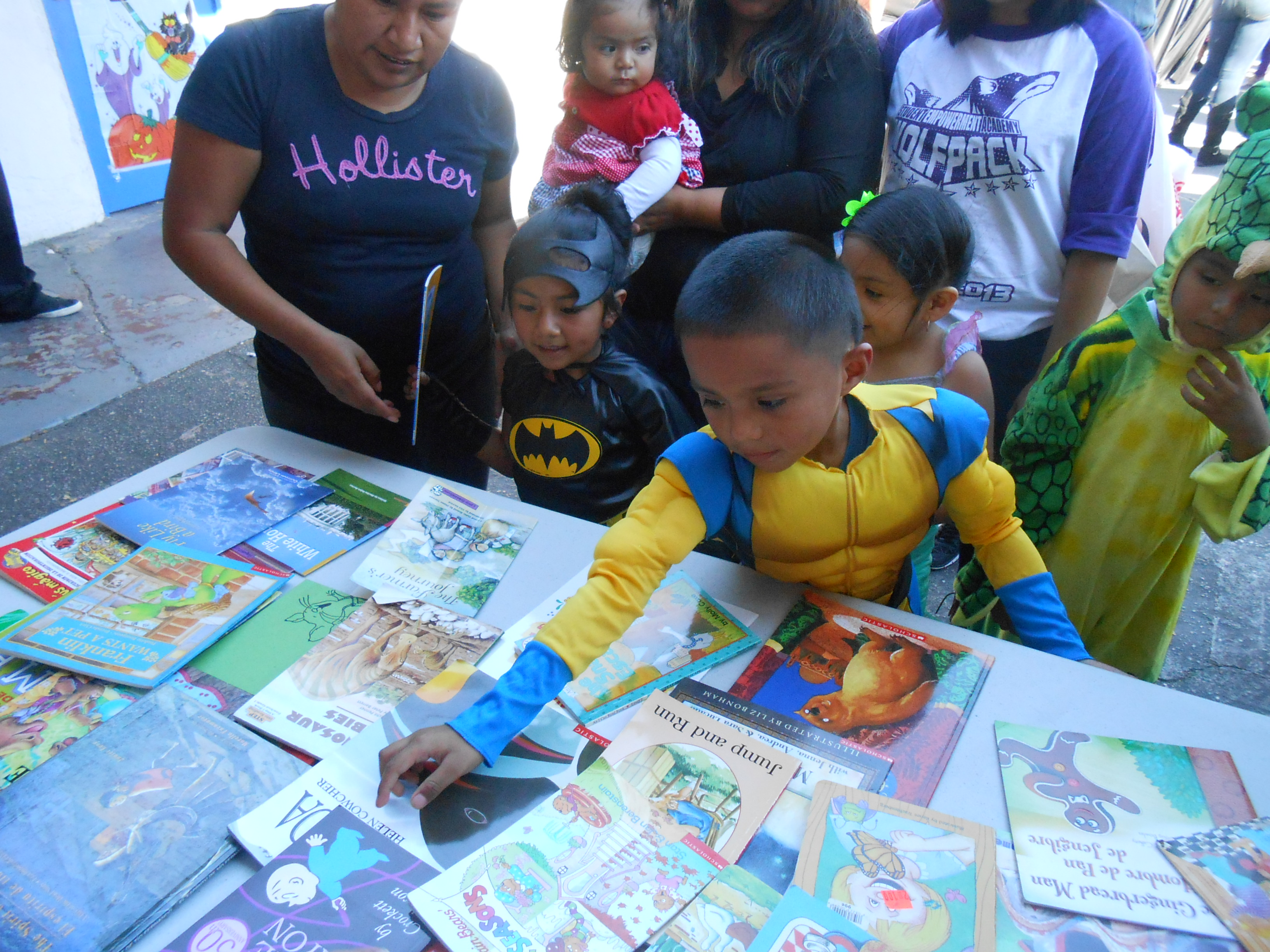 This blog post is written by Diana Pinto, Executive Director of the South Central Los Angeles Ministry Project (SC LAMP). The organization was a recipient of an Honorable Mention Special Impact Grant from Pi Beta Phi Foundation in 2014. Happy Read > Lead > Achieve Month!

Earlier this year, my organization received great news … we learned we were a recipient of an Honorable Mention Special Impact Grant from Pi Beta Phi Foundation. First, I want to share my gratitude. We learned that members of Pi Beta Phi make these grants possible through giving to the Foundation, so we thank you for your support and generosity. Second, I want to tell you a little about our organization and work in literacy.
To give you some history, SC LAMP was formed after the civil unrest and ensuing riots in Los Angeles in 1992, when a group of women religious orders canvassed the devastated neighborhood to find out how they could better support the community as it struggled to rebuild and survive. What they found was a large community of immigrant women who didn't understand the public school system or how to support their children's educational learning. With the aid of an almost entirely volunteer staff, SC LAMP opened its doors to assist these women in their desire to help their children succeed.
Today, 22 years later, SC LAMP provides ESL (English as a Second Language) classes to approximately 40 women a year and Early Childhood Education programs to almost 115 children. Our principal goals are to teach women how to advocate for themselves and their children, to learn that they are their children's first teachers and to help them understand the importance of preparing their children for higher education. Of course, literacy is a major component in all these efforts!
Research has found that South Los Angeles has the greatest number and largest proportion of children living in poverty in Los Angeles County (2008 Children's ScoreCard, The Children's Council of Los Angeles). In 2013, California data showed that only 33% of economically disadvantaged 3rd graders were proficient in reading, compared to 67% among students in higher income families (kidsdata.org). These are just a few statistics that support the work we do; there are so many needs in this large under-served and under-resourced community.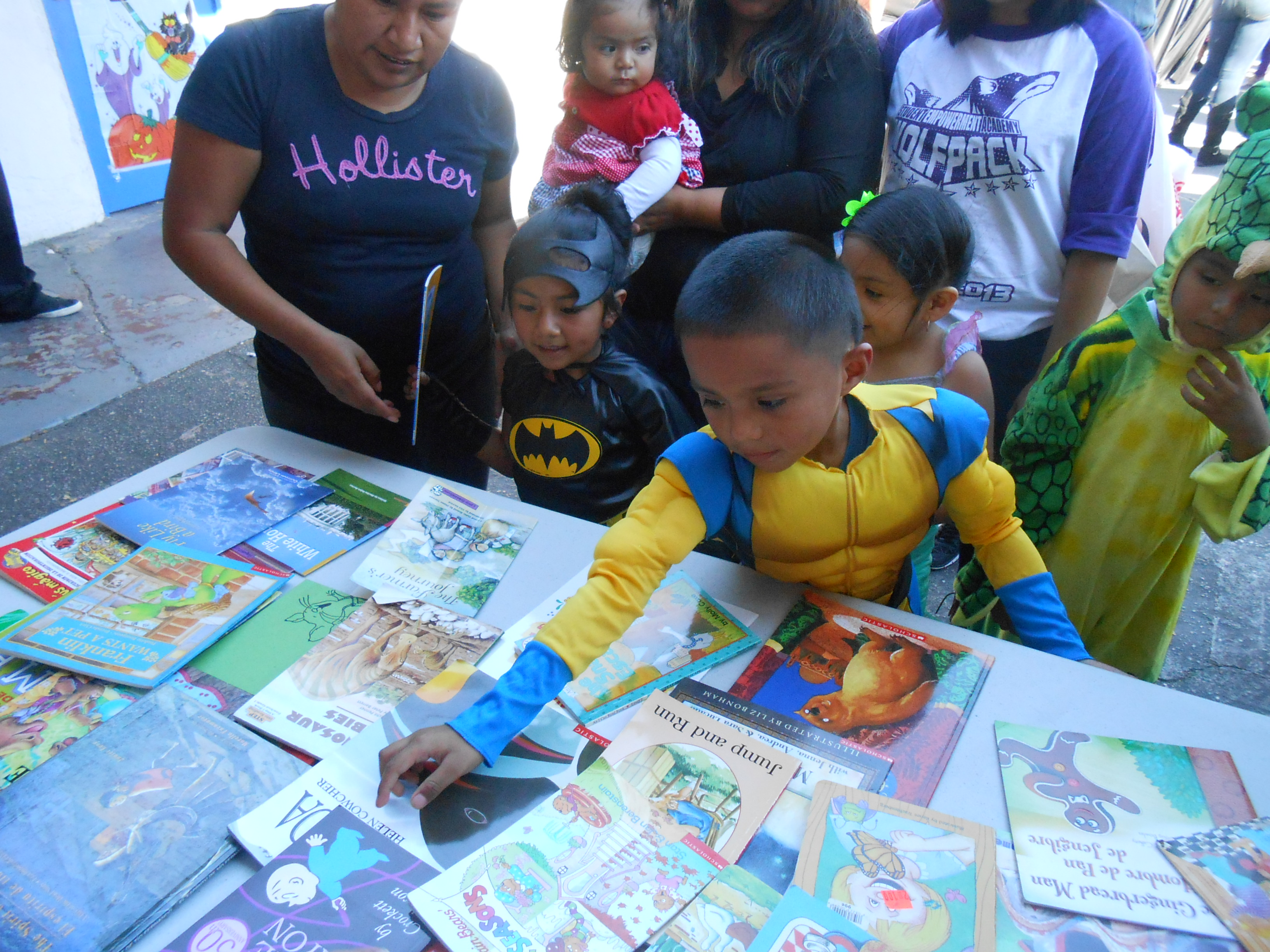 We know that there is power in literacy and for that reason our program varies in the ways it works to engage our parents and children in embracing literacy. One example is the Parent Child Interactive Literacy Activities Program where parents and children learn different ways to include literacy in their everyday life. We offer Literacy Workshops, a Reading Challenge where children compete to read the most books in two weeks, and we have "Trick-or-Treating" for books during our Harvest Festival each year. It's amazing to see how much our parents and children grow in their skills throughout the year just by participating in these activities. By the end of the program year, most families have built a home library with more than 30 books!
We could not do all we do without the generous support of our donors and grants like the one we received from Pi Beta Phi Foundation. I am also truly inspired by the work your organization does in literacy. It is reassuring to know that as a community of literacy lovers we are all working hard to change the lives of so many. Thank you for validating and supporting our work by making us a recipient of greatly needed funds. To learn more about our organization, watch our video here.
As a part of Read > Lead > Achieve Month, Pi Beta Phi Foundation has opened its online application for Special Impact Grants. This year, the Foundation will be awarding FIVE $10,000 grants to organizations working in literacy. Do you or your sisters know of an organization that could benefit from a grant? Please encourage them to apply! The application deadline is November 15. Follow this link to learn more and for the online application.