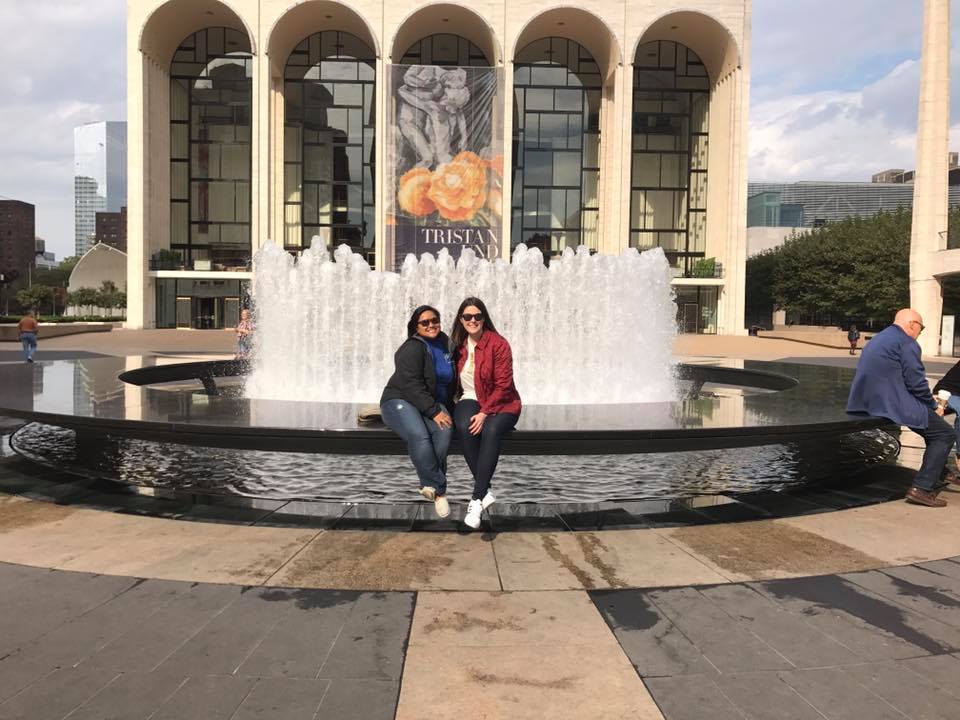 Convention here and we are so excited to have you in St. Louis. Today, we talk to Daphney Bitanga and Carrie Campana — two Pi Phis and convention attendees. Daphney is a convention pro and Carrie is excited to attend her first convention. Read on to learn more about what they are looking forward to and a few St. Louis favorites!
What is your piece of advice for people attending convention?
D: At Convention, you will network with many women, learn about your role as a member and participate in the traditions of the event. As you speed through the days I encourage you to take a minute to yourself and absorb everything around you. This is one of the greatest celebrations of Pi Beta Phi and you don't want to miss the chance to take in the magnitude and excitement of the event.
C: As someone who hasn't attended convention in the past, this one is hard. I think my advice would be the same as how I look at other Pi Phi events — make sure you are present. This is a once in a lifetime experience and you really want to savor it. Give hugs (even if you aren't a hugger- spoiler alert- I am not), meet new sisters and share this amazing experience.
What events are on your must attend list?
D: All of the events! But one of my favorites is Initiation because it truly is so special.  Our Grand President Paula Pace Shepherd, Texas Epsilon, will perform the initiation ceremonies in front of the entire Convention body and we get to welcome a group of wonderful women into our sisterhood.
C: Another hard one! I think for me the biggest must attend is the literacy event. One of my favorite parts of being a Pi Phi is our love of literacy. This event has the ability to impact such a large group of people in a city that I love.
What meal are you most excited for and why?
D: Dinner by Chapter on Saturday night. Of course I look forward to sitting my California Eta sisters during this meal, but the Banner Parade is the highlight for me. It is overwhelming to see each chapter banner take its moment in spotlight with the crowd of Pi Phis cheering – I cannot help, but be Pi Phi proud. Oh, and I hear there may be some birthday cake.
C: Wine Carnation! Not gonna lie — I am also excited for Dinner by Chapter, but I see Wine Carnation as the big shebang! This is our time to celebrate and create memories that will help drive us until we meet again at our next convention!
What part of the literacy event do you think will be most powerful?
D: As chapters, alumnae clubs and individuals, we are spread out across the world living out our value of Philanthropic Service to others. This will give us the opportunity to share this with the greater St. Louis community. I get emotional thinking of the real impact we make with our distributions and cannot wait to hear the stories of the individuals in attendance to find out who their books will be serving.
C: I find that talking to educators is always the most impactful. I come from a family of teachers so I understand the power that a book can have on a student's life. Our philanthropy is one of the reasons why I decided to become a Pi Phi. Take a minute on Monday and talk to a few educators — I promise that you will walk away with a new love and view of our philanthropic goals.
What is a can't miss in St. Louis?
D: Find a way to get a Ted Drewes Concrete – it is delicious and I love ice cream!
C: The Muny and Art Hill/ Art Museum — As a lover of the arts (in many different forms clearly), these are two of my favorites. Take a few minutes and visit Art Hill in Forrest Park to think about all of the amazing things you have witnessed throughout convention. It is one of my favorite places to go and reflect. Oh and The Muny is just awesome!