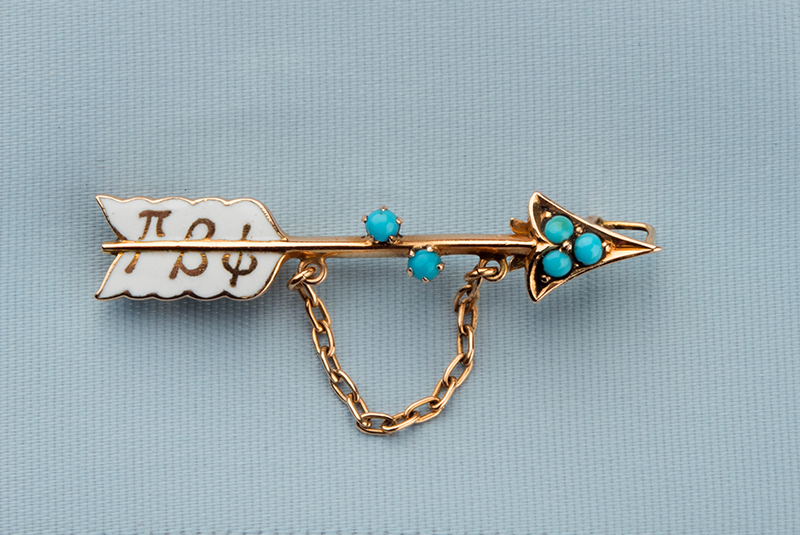 The official badge was a topic of discussion for a week after the founding of I.C. Sorosis in the southwest second-floor bedroom of Major Jacob Holt's home in the room he rented to Ada Bruen and Libbie Brook. Ada later said that the decision took that long because the founders did not want to come to a "hasty conclusion regarding anything so important." 
On May 5, 1867, they chose an arrow to be the symbol of the organization. It was a simple gold arrow with a black enamelled "I C" on the wings. It was about nearly twice the size of the current one-inch arrow. The original pins were ordered from Mr. Wilson Lusk, a Monmouth jeweler. On May 14, 1867, the founders wore their golden arrows to chapel. As no standard placement of the badge had been agreed to, the women wore the badges in their hair. It would not be until 1906 that the badge was required to be worn on the left side over the heart.
In 1888, after the name change of our organization from I.C. Sorosis to our Greek motto, Pi Beta Phi, the badge took on the Greek letters where the "I C" had been. The enameling was white and, for the first time, jeweling of the badge was permitted. Pi Phis were free to use whatever jewels they prefer and the combinations were a wonderful expression of individuality within the Fraternity. Later, in 1921, it was decided that no member active at the time or initiated after July 6, 1921, could wear a badge other than the standard gold badge. Platinum badges, stones on the chain or enameled pins were no longer permitted. Today, a variety of jeweled badges are sold via Pi Phi Express.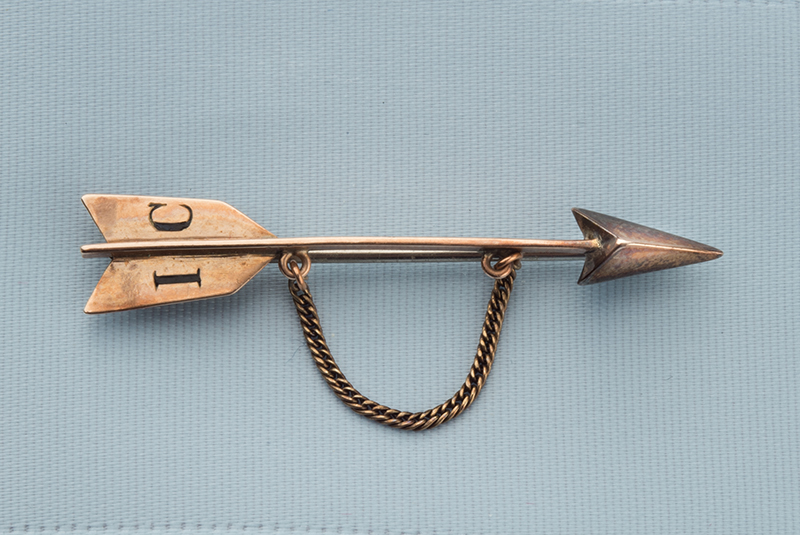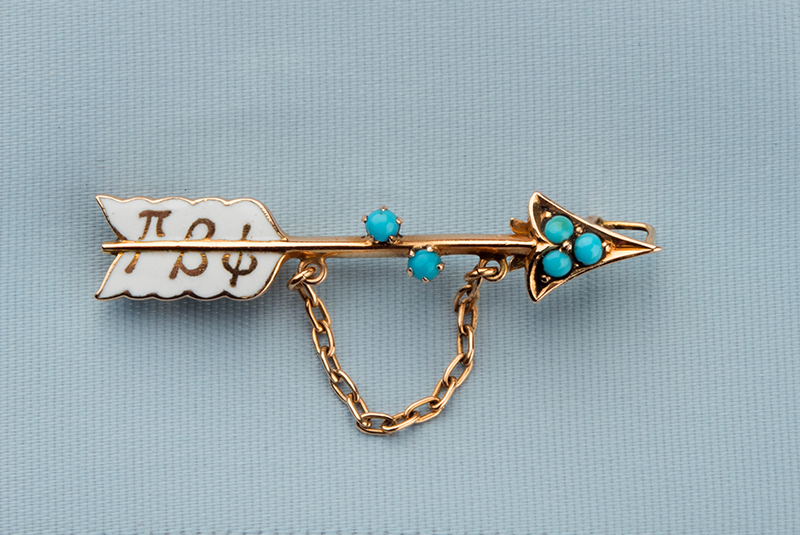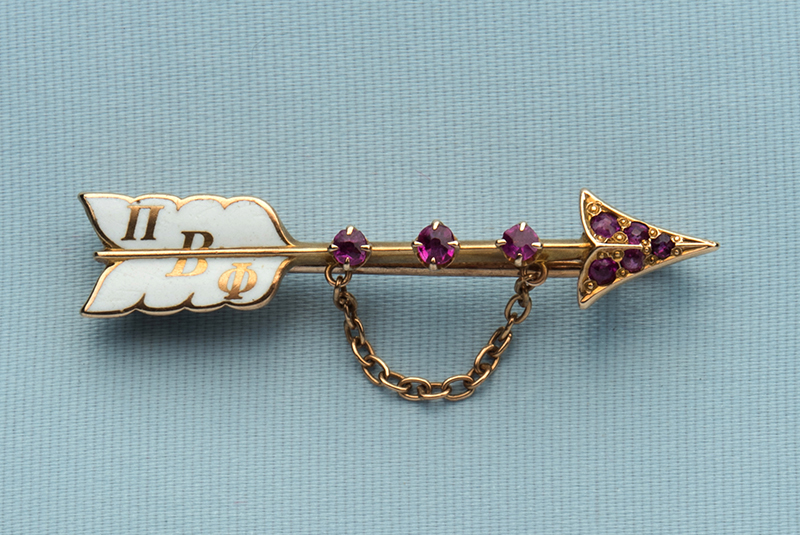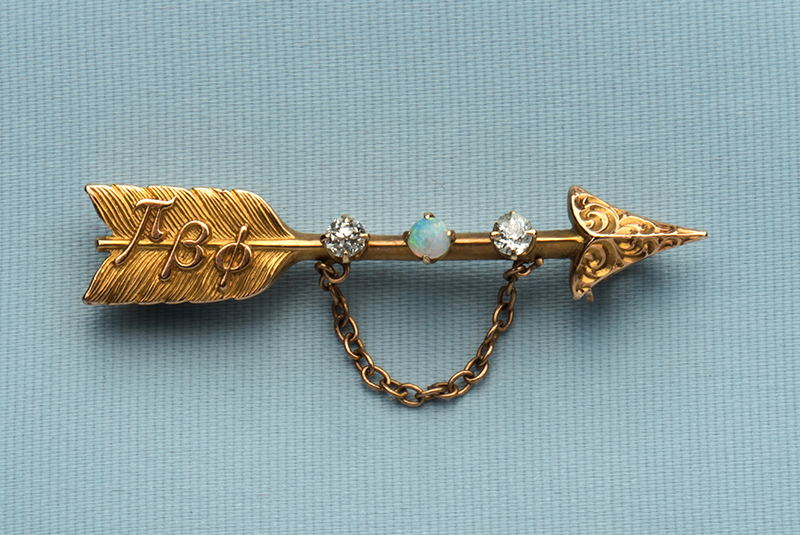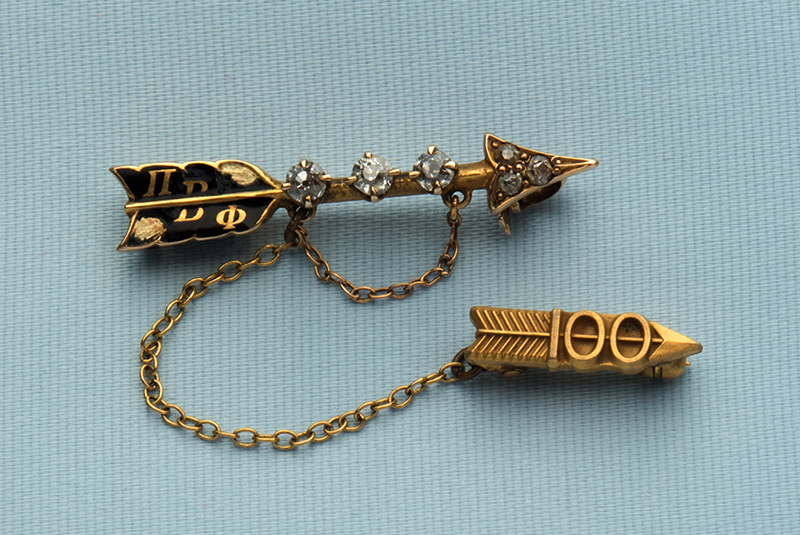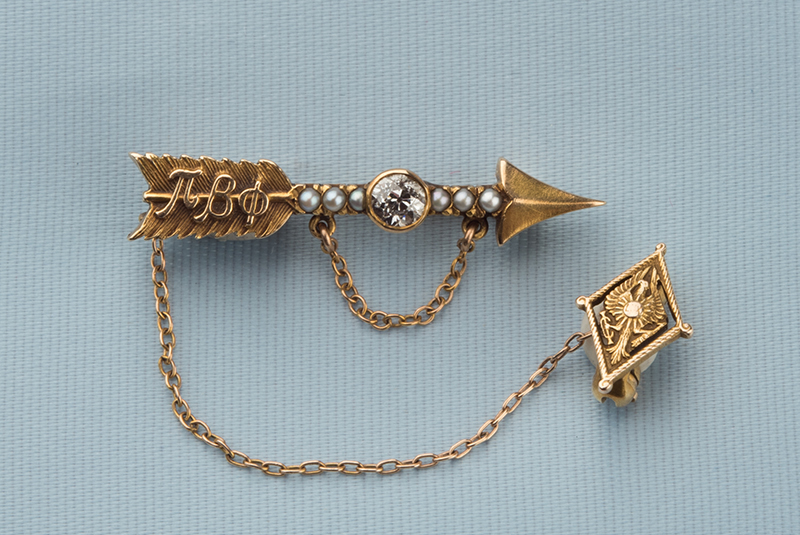 Many other types of Pi Phi jewelry have been worn over time. Hatpins were a popular jewelry item when women wore elaborate hats. Victorian bar pins also conveyed pride in membership. Bracelets, rings, earrings and necklaces were other ways that Pi Phis could show off their membership. Many of these pieces included our Greek letters or our crest. The jewelry available today from Pi Phi Express often harkens back to these earlier designs. Wearing Pi Beta Phi jewelry is another way to show pride in Pi Beta Phi membership.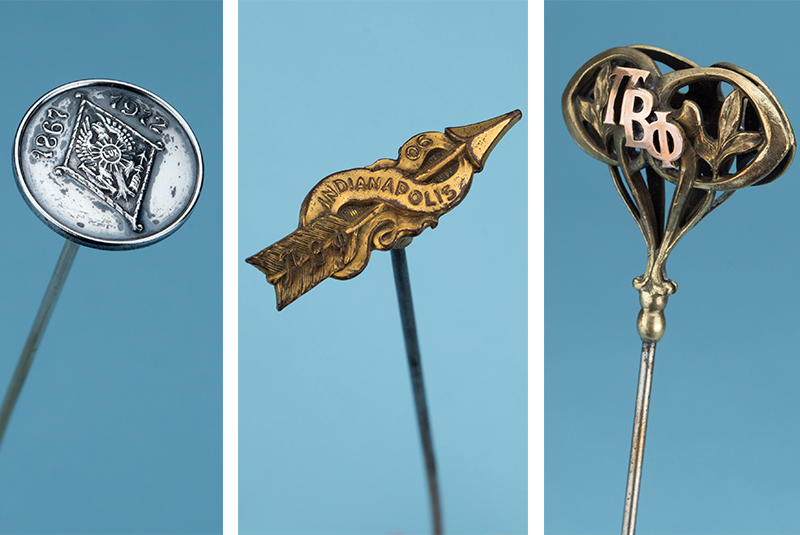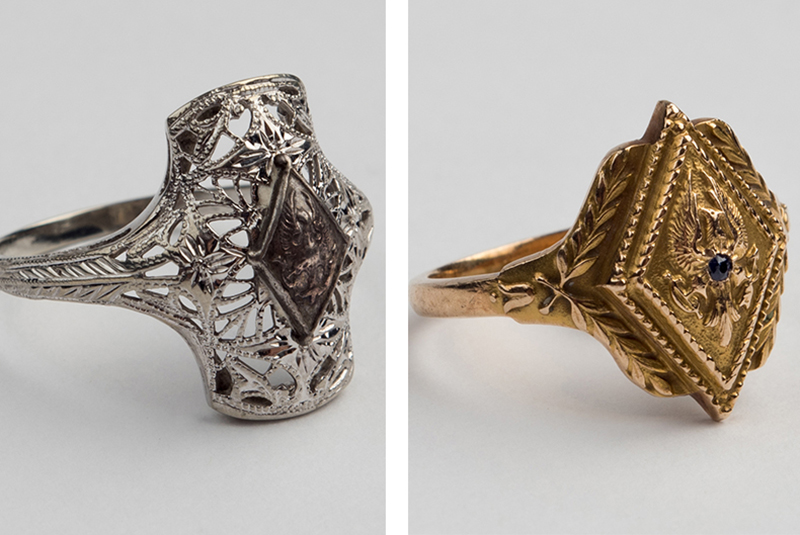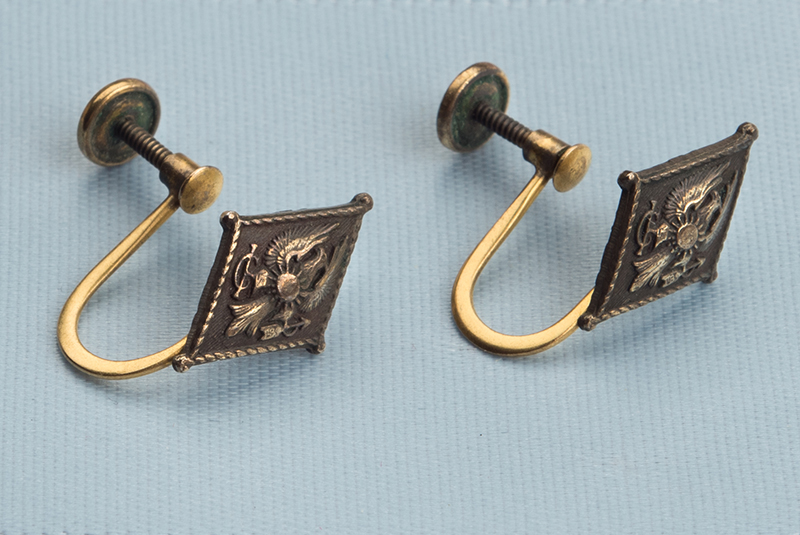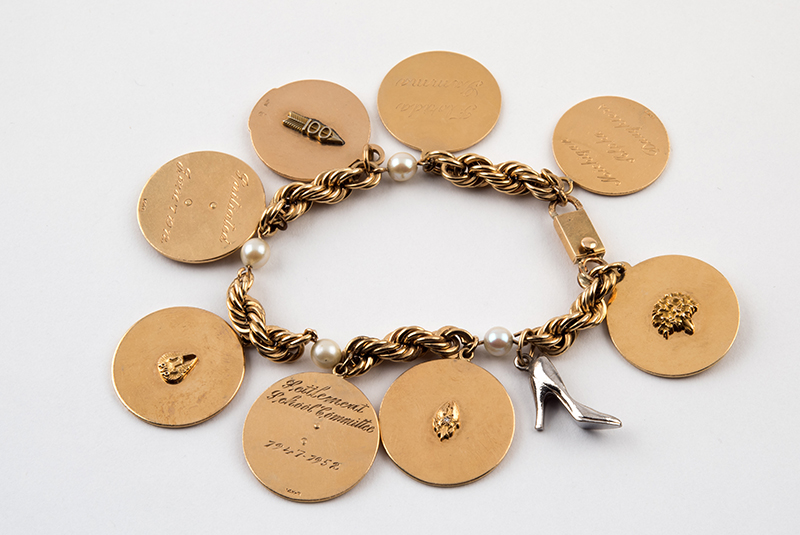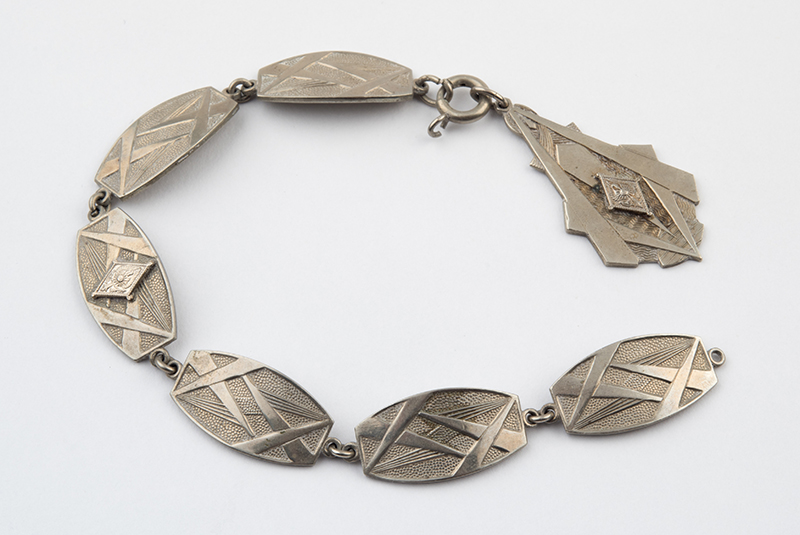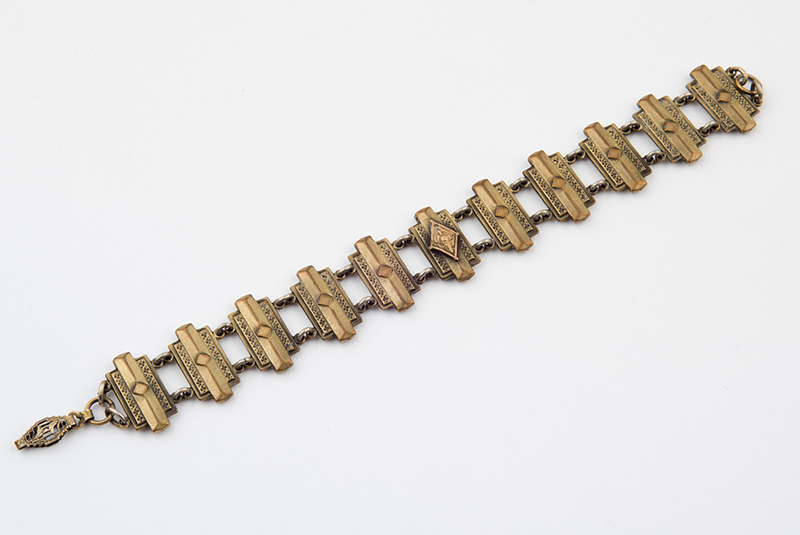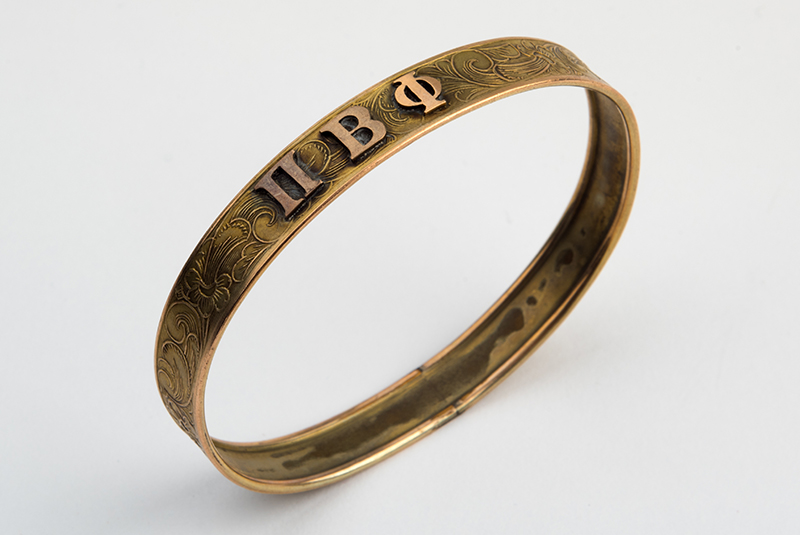 This post is courtesy of Fraternity Archivist and Historian Fran Desimone Becque, New York Alpha.