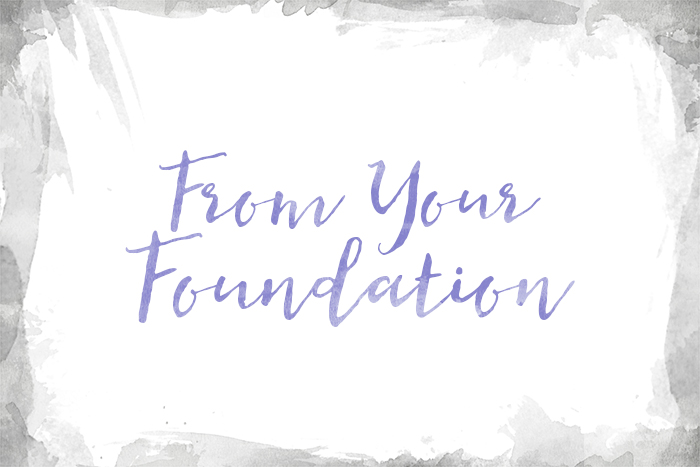 When you hear the word philanthropist, what comes to mind? For many, being a philanthropist requires having the resources to give a lot of money to charities and/or hosting lavish events to raise money for charities. Yes, those people are philanthropists, and nonprofit organizations around the world are incredibly grateful for them. But, it does not take a large financial portfolio or significant event planning skills to be a philanthropist.
Philanthropy is defined as "the effort or inclination to increase the well-being of humankind, as by charitable aid or donations." Therefore, a philanthropist is someone who "seeks to increase the well-being of humankind."
The good news about that definition is that it does not include a specific dollar amount. The only requirement is that you are working for the betterment of a cause you believe in. Whether you are buying a box of Girl Scout cookies, building a new hospital wing, giving $25 to the local humane society, funding a traveling exhibit, supporting Pi Beta Phi Foundation's Friendship Fund, hosting a table at a charity auction, dropping a few dollars into the collection plate, endowing a professorship or any number of other options, you are a philanthropist — no matter the size of your contribution.
One of the best ways you can embrace your role as a philanthropist is to create a personal philanthropic plan. Having a plan will help you make wise choices with your resources and how to put those resources to work for the organizations and causes you believe in most. To help you get started with creating a plan, the Association of Fundraising Professionals created the Five Ps of Wise Giving to help you transition from a reactive donor to a pro-active philanthropist:
1. Passionate
Before you even think about which charities to support, spend some time identifying what causes are most important to you. Nearly every fundraising solicitation you receive will be appealing, and there are thousands of worthy organizations out there that could use your support. But you can't give to them all. Take time to consider what issues move you the most: Education? Leadership? Children? The environment? Animals? Try to be as specific as possible and identify at least two or three you really care about. The more passionate you are about the cause, the more likely you are to get involved beyond just giving money.
2. Proactive
You've identified the causes or issues about which you're most passionate. But don't wait to be asked by organizations that work on those causes. Go out and find appropriate charities that can connect you to those causes. Identify several nonprofit organizations to which you would consider making a donation.
3. Prepare
Once you have a list of organizations, it's time to learn more about them. You probably have a good sense of them simply by being proactive and identifying them. But, before you give, it's a good idea to do a little research about the organization, its mission and its programs. You also might consider spending a little time volunteering for the organization. This can give you insight about the charity, how it's managed and help assure you that it's the type of organization you want to support.
4. Plan
Many people take time when making a purchase; yet when it comes to donating their money, they often do so quickly or on a whim. Spend a few minutes deciding HOW and HOW MUCH you want to give. You don't need to be too detailed or have an exact amount, just give yourself a general idea. Don't feel locked into your plan if you are inspired to give more (and have the resources) or choose to give less. Deciding WHEN to give is also important. Nearly half of all charitable giving occurs in the last three months of the calendar year. But giving during the rest of the year is critical too, as some charities often struggle for funds in spring and summer.
5. Powerful
Give with a goal of making the maximum impact possible, which means knowing all your giving options. Does your employer offer a matching gift program? Could you give more if you split your gift into monthly contributions? Are you honoring your philanthropic goals in your estate plan or by making a non-profit a beneficiary of your retirement account?
Creating your personal plan can take weeks, or it can take a few minutes. In the end, the real goal is to consider the difference you want to make (passion), the organizations that help make that difference possible (proactive, prepare) the resources you have (plan) and how to make the most of your investment (powerful).
Pi Beta Phi Foundation team members are happy to help you work through the steps — even when some of your philanthropic dollars support other organizations. Foundation staff and volunteers also can deliver a "Creating Your Philanthropic Plan" workshop for your alumnae club or chapter. Contact the Foundation office anytime with questions or to set up at workshop at (636) 256-1357 or fndn@pibetaphi.org.
This blog post is courtesy of Pi Beta Phi Foundation Director of Development Jenny Miller Pratt, Indiana Alpha.