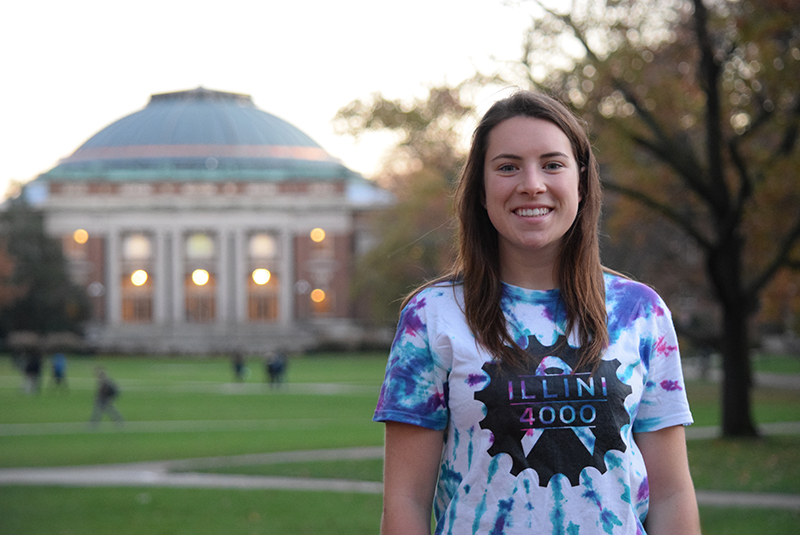 Three years ago, my father was diagnosed with kidney cancer. This past February, he received a dual liver-kidney transplant. Because cancer has affected so many people close to my heart, including my father, I decided to get involved with the Illini 4000 Bike America Team. I will spend my summer biking from New York to California in order to raise money and awareness for cancer.
Cancer is a disease that has put a burden on the lives of millions, so to be a part of an organization that is fighting to end cancer is a truly special feeling. By participating in the trip, I'm hoping to touch the hearts of people all across the nation. I want to educate everyone about cancer and ways to prevent it. I also want to spread awareness about the disease.
I have been biking all my life, but didn't go on longer bike rides until I was 10 or so. The furthest I have ever ridden is 50 miles. This past summer, my family and I would often go on rides ranging from 15 to 45 miles long. What drew me to Illini 4000 was on Quad Day of my freshman year at the University of Illinois when I stopped by their tent. I listened to what they did and knew that I wanted to participate, but I didn't know when the right time would be to do it. After experiencing the ups and downs of my dad's sickness and miraculous recovery, I knew that my sophomore year was going to be the year I biked across the country to fight cancer.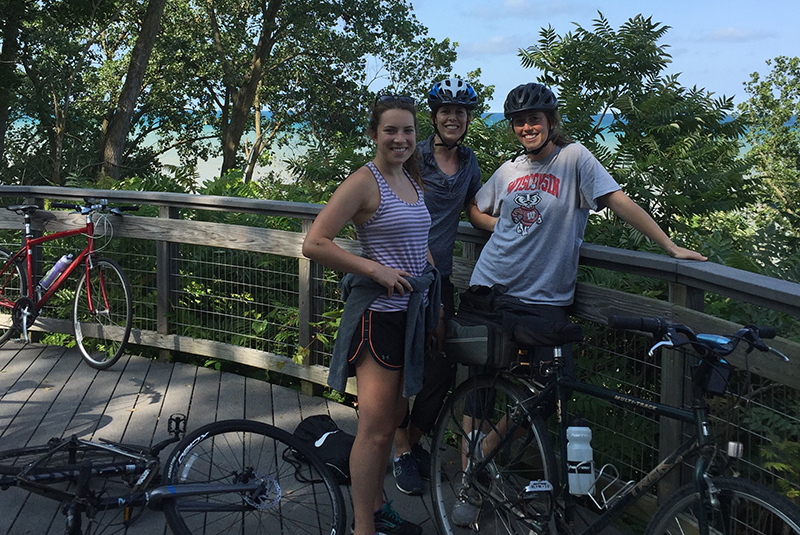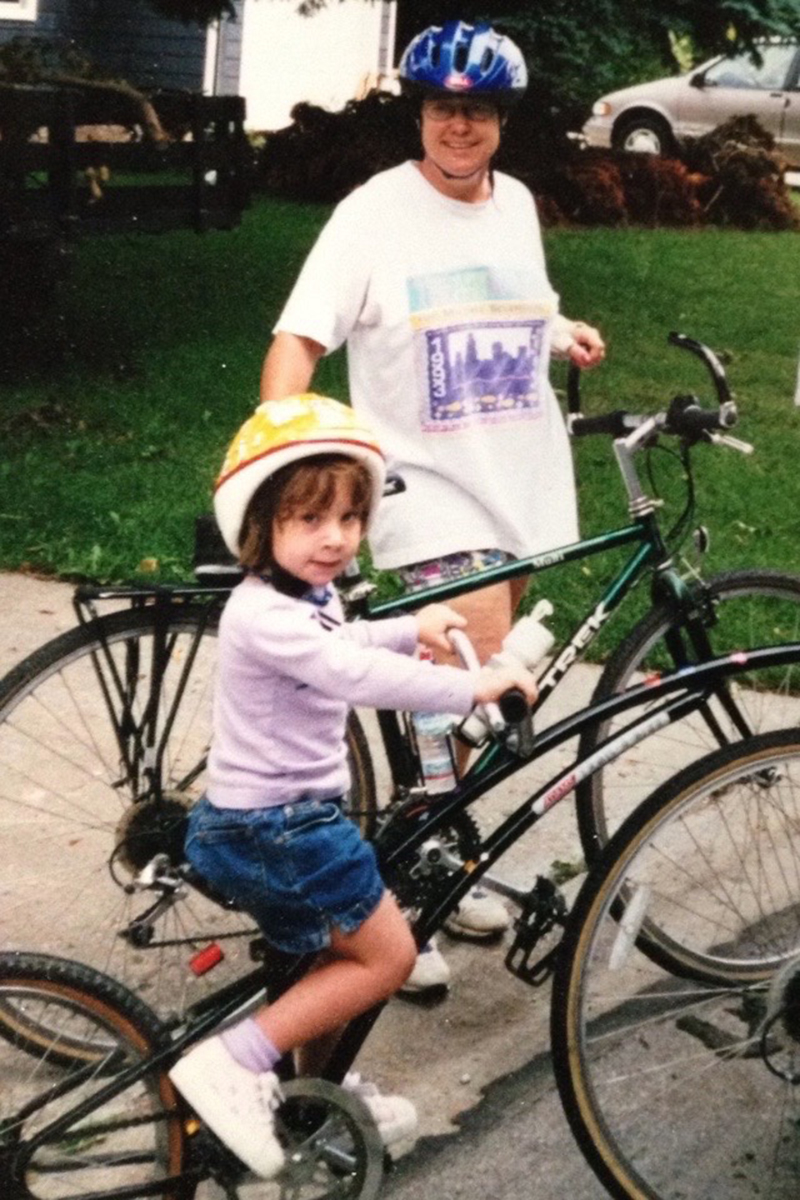 My team — made up of 25 University of Illinois students — trains three times a week. Twice a week we train for one hour. Once a week, usually on the weekends, we train for two hours. Training during the fall semester was held indoors. Each workout varied, but all consisted of running, leg work and ab work. Training during the spring semester will be a mix of indoor and outdoor training. We will have indoor training until March and then we will start biking outside as part of our training. We will learn proper road biking etiquette, the basics to repair your bike in case something goes wrong and how to pace yourself for long distance rides.
While we ride across the country, we will also document the experiences of individuals affected by cancer we meet during our ride. Some stories we listen to are spontaneous and some stories are planned. We are willing to capture the stories of anyone who wants to share. The stories are then compiled at the end of the summer, making a documentary of everyone we met along the route. The goal of the Portraits Project is to give an ear for people who want to reflect on the hard times they faced. Its other purpose is to be a resource for cancer patients and make them feel like they are not alone in their fight against cancer.
The ride will be 77 days long (May 19, 2018 to August 3, 2018), 4,707 miles, with 11 rest days. We have a sag wagon which hold all of our belongings (sleeping equipment, clothing, bike repair gear, food, etc.). We will be averaging about 70 miles each day on the route. Each rider is responsible for contacting two cities on our route and scheduling "stayovers" in those cities. Some places we stay in are schools, churches, community centers, etc. Basically, anywhere that will let us stay the night for free. Unless food is donated to the team or a stayover cooks a meal for us, our diet consists of peanut butter and jelly, lentils and pasta.
Ninety-seven percent of the money we will fundraise goes directly toward cancer research and cancer support services. Two of my favorite support services we donate to are Camp Kesem and B+. Camp Kesem is an organization that hosts a week long camp (free of charge) for kids with parents battling cancer. B+ is a foundation that provides financial support for families with children fighting cancer. The cancer research that we donate to is the Damon Runyon Foundation. This research foundation supports the best young scientists, conducting innovative research each day.
I would love your financial support as I embark on this grand adventure! You can make a donation by visiting www.illini4000.org/riders. In the "Support Us" tab, select "donate" and then click on "Maggie Piazzi" in the "Donate to a Rider" section. You can also donate by check, making the check payable to Illini 4000 and include my name in the memo. Checks can be sent to PO Box 2431 Champaign, IL 61825. Illini 4000 is a registered 501(c)3 non-profit organization, so donations are tax deductible.
For more information on the Illini 4000 Bike America Team, visit www.illini4000.org and www.portraitsproject.org.
This post is courtesy of Illinois Zeta Maggie Piazzi.