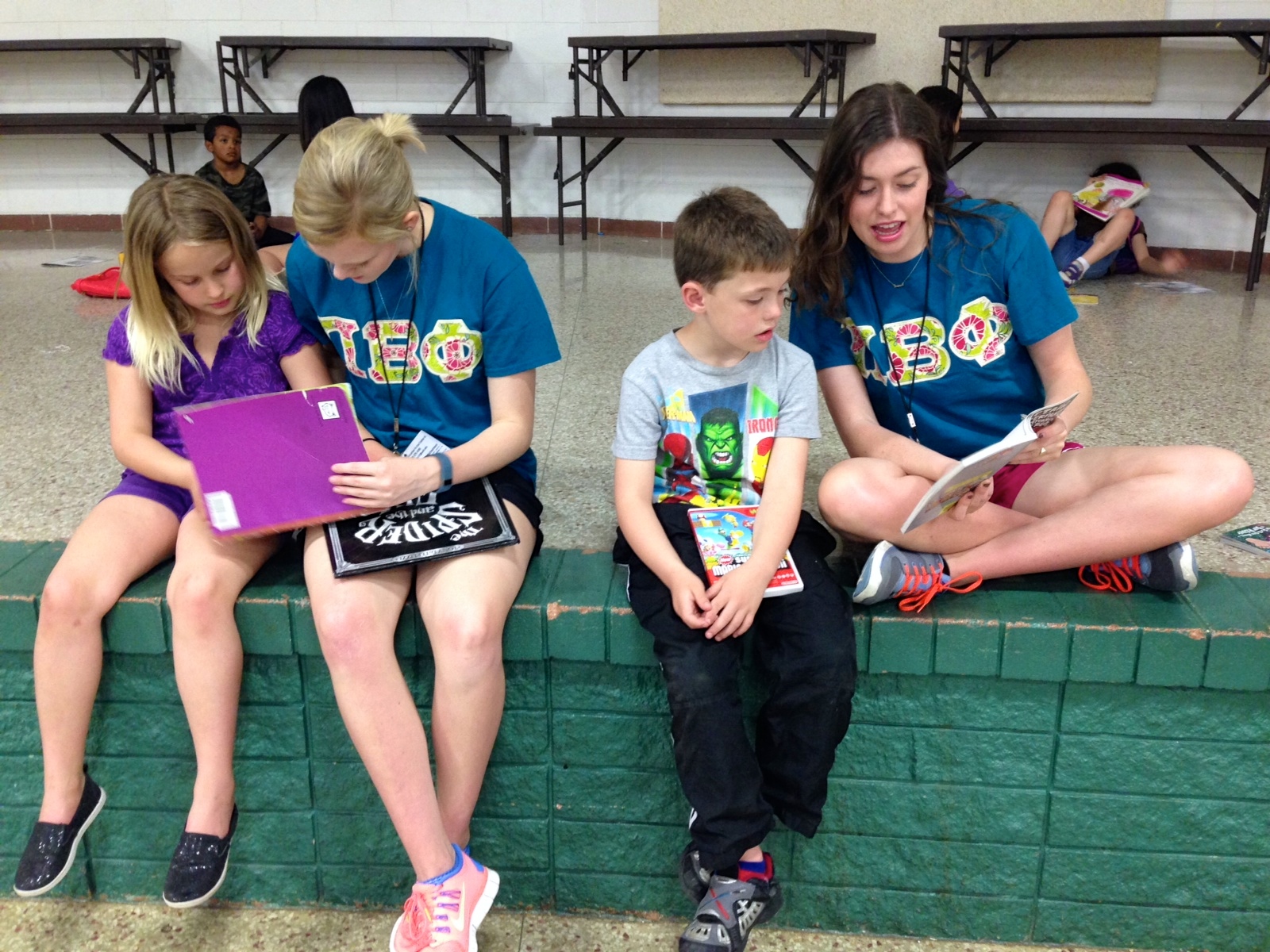 This winter, Pi Beta Phi Foundation supported nine organizations with Special Impact Grants. Special Impact Grants are a way to connect all of the great work being done by Pi Phis all around the United States and Canada with Read > Lead > Achieve® and The Literacy Fund. This post is courtesy of Arkansas Alpha Drennan Dallas. Drennan volunteers with one of the Special Impact Grant recipients, the University of Arkansas Volunteer Action Center (VAC). Read on to learn some of the impact the VAC Literacy Program is making in the Fayetteville community.
Sisters Sisters Hello!
As members of Pi Beta Phi at the University of Arkansas, we are given a unique opportunity to become involved in the support of children's literacy throughout our community every semester. We have an on-campus organization called the Volunteer Action Center, which organizes its own literacy program. It is a student-run program dedicated to fostering a love of reading and improving the literacy skills among grade-school students.
Members of Arkansas Alpha, along with other University of Arkansas students, meet once a week with their elementary "reading buddies" to act as homework helpers, reading tutors and mentors. Because the program is implemented at four economically-disadvantaged schools throughout Fayetteville, as Pi Phis we have the ability to extend our philanthropic efforts and enthusiasm all around our campus community.
Each year, the VAC Literacy Program engages an average of 320 volunteers, and almost as many elementary school students. As Pi Phis, we understand how important it is to instill a love of reading in young students, and we appreciate the ability to create these personal mentor relationships with our buddies. Volunteers have reported greater confidence in their own abilities to create change in communities after participating in the program, and the elementary students have shown great increases in their levels of interest in reading.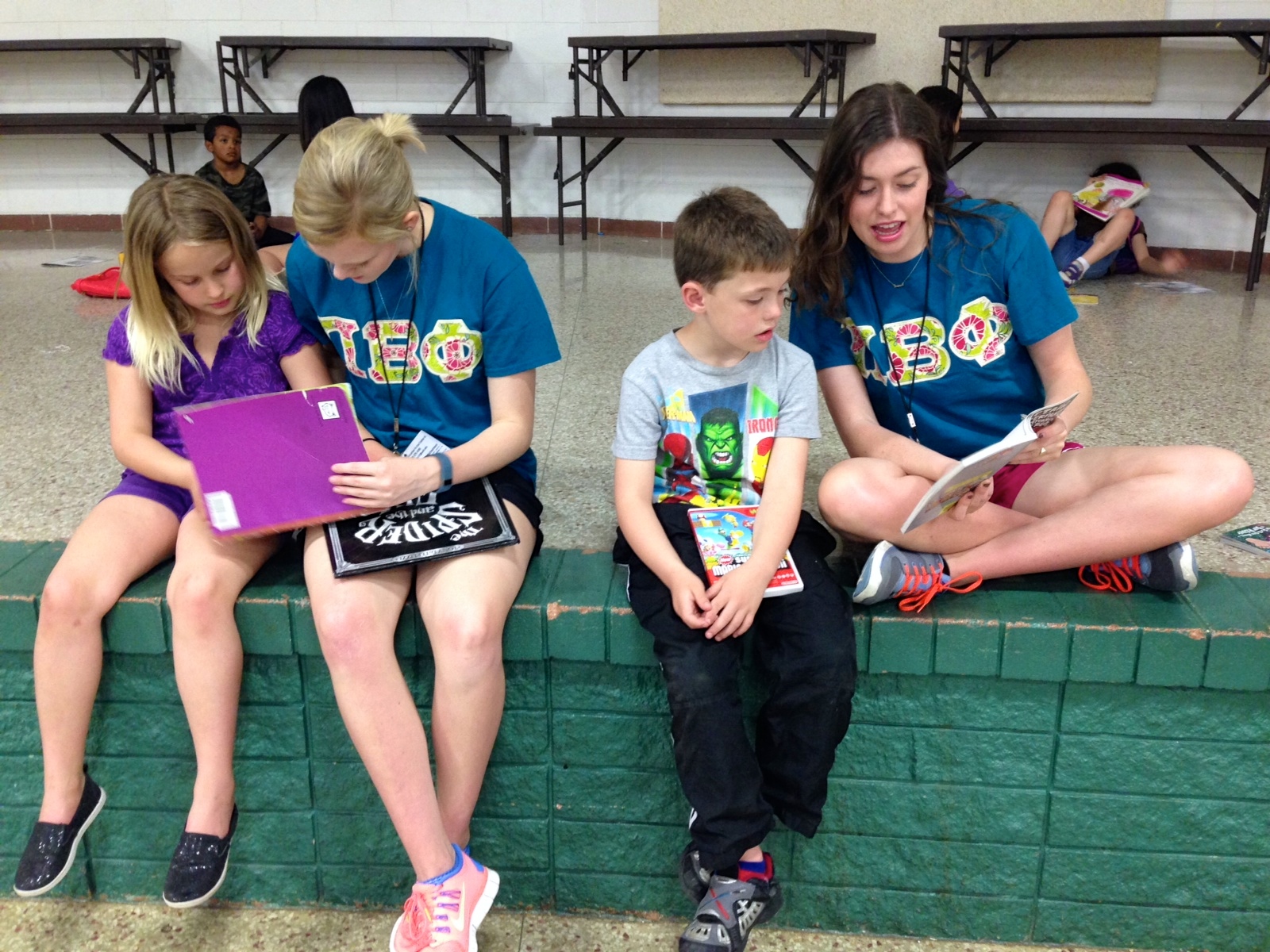 This winter, the VAC received the wonderful news that it was the recipient of an Honorable Mention Special Impact Grant from Pi Beta Phi Foundation. Since the program is only in its fourth year, it is run on a very small operating budget. Because of limited funds, the number of volunteers is restricted each semester, thus lessening the number of children who are able to become involved. The money received from the Foundation will allow the Literacy Program to expand to a fifth school, thereby connecting more volunteers and elementary students with the mission of the Literacy Program and also the values of Pi Beta Phi.
I love being a member of Pi Phi for many reasons, and I feel so fortunate to be a part of an organization whose passion for literacy equals my own. At Arkansas Alpha, philanthropy is a priority, and we love making a difference in the lives of children through reading.
If you volunteer for or know of an organization in your community that is changing lives through literacy, I encourage you to tell them about the granting opportunities through the Foundation!
Pi Phi Love and Mine,
Drennan Dallas