Pi Beta Phi Music Chairman Jane Bony Heiserman, California Delta, and California Zeta BJ Hinchman Landers (Jane's across-the-street neighbor) love singing with Pi Phi chapters. They sing with chapters via Skype, Facetime or cell phone calls, and they love every single moment.
The singing duo is on mission to help young Pi Phis learn new songs. Jane and B.J. also provide song ideas for events like recruitment, Cookie Shines, Founders' Day and chapter meetings and ceremonies. They work with Music Chairmen, New Member classes, Executive Committees, Recruitment Committees and sometimes even entire chapters.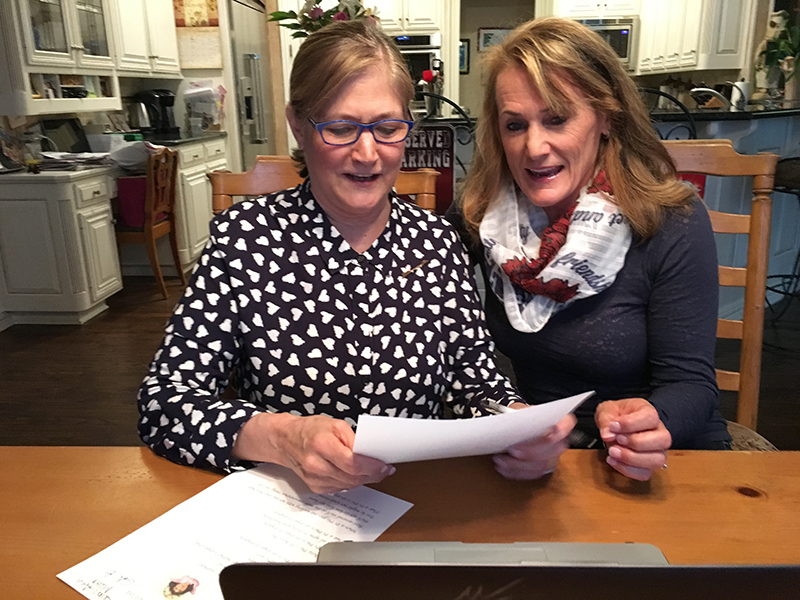 Music is an important part of our Pi Phi history because it brings sisters together, no matter their age or chapter of affiliation. Interest in Fraternity songs dates back to 1876. Records from the Iowa Beta Chapter at Simpson College attest to this claim. The "Hallowe'en Song," "I.C. Marching Song" and the "I.C. Banquet Song" are a few of the songs appearing in their early chapter records. In 1882, a constitutional provision was made at the Burlington Convention that the meetings "close with the singing of an I.C. song."
Thereafter, Pi Phi songs were published in songbooks and in The Arrow magazine. Chapter members throughout North America often penned their own songs and shared them with other chapters at convention. There have been awards over the years for best original Pi Beta Phi song, best light parody song and best serious parody song. The awards were given in both alumnae and collegiate categories.
Today, our Pi Phi music dissolves the lines between our early members and the modern Pi Phi. The fate of nearly 150 years of musical heritage rests in the hands, hearts and voices of Pi Phi collegians and alumnae. You can ensure our musical history continues for the next 150 years. Sign up for a singing appointment today! Email Jane Heiserman at music@pibetaphi.org. Appointments last approximately 45 minutes.
You can also practice your Pi Phi singing by purchasing the newly released "Acapella Angels — The Music of Pi Beta Phi." As part of Pi Beta Phi's celebration of 150 years of sisterhood, we re-recorded 20 favorite Pi Phi songs for members to enjoy for decades to come. You can purchase the CD from Pi Phi Express, download the songs from the Pi Beta Phi Resource Library or even find them on iTunes and Spotify!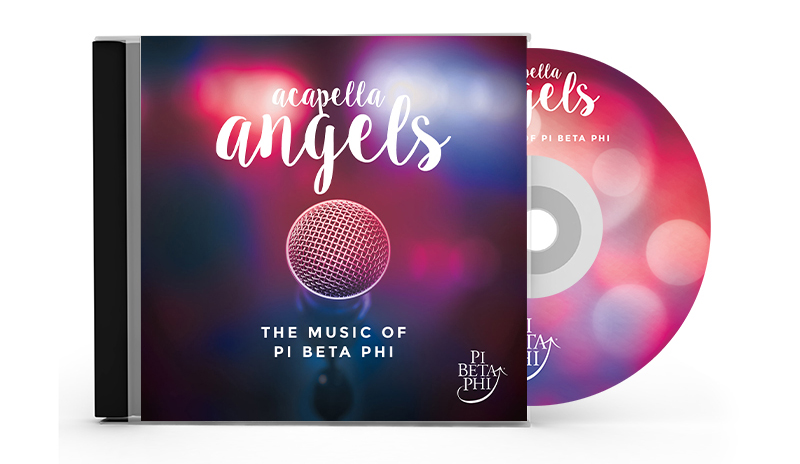 Collegians and alumnae were selected to re-record the Pi Phi songs. The 12 collegiate singers were selected through a social media contest, where they submitted videos of themselves singing "Ring, Ching, Ching" and "One, Two, Three Words." The selection committee was impressed by the interest in the contest, and enjoyed hearing angelic collegiate voices from across North America. The alumnae singers included talented Fraternity Officers and Headquarters Staff members.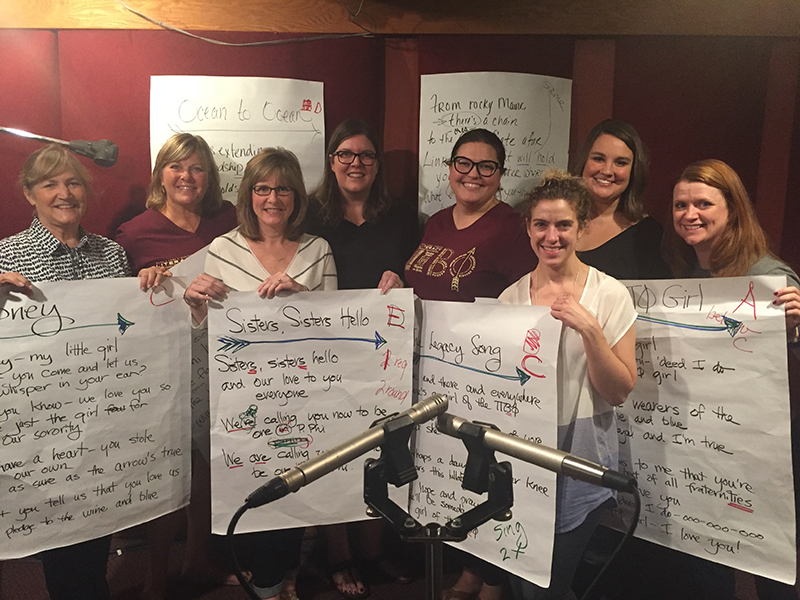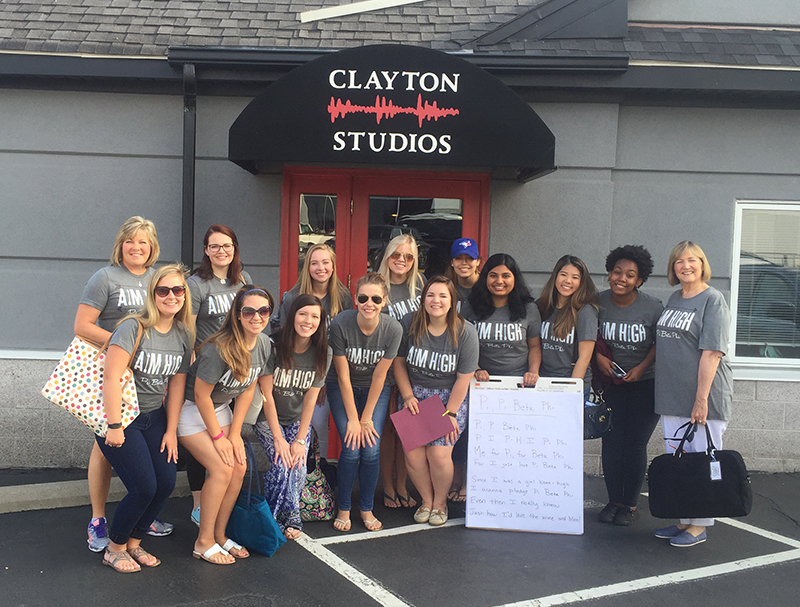 The album includes everything from recruitment favorites like "Boom Boom" and "Take a Little Golden Arrow," dinner songs such as "Pi Phi Grace," "Ring, Ching, Ching," and "Cookie Shine Song," as well as heritage songs "Legacy Song" and "My Pi Phi Girl." Whether you're looking to freshen up your tunes for recruitment, bring excitement to your club meeting or reminisce on your drive to work, you'll love listening (and singing!) to these
Pi Beta Phi songs.
For more information about Pi Beta Phi's 150th anniversary, visit www.pibetaphi.org/150.