The Oklahoma Beta Chapter at Oklahoma State University showed pride for Fraternity heritage by hosting a 150th anniversary ice cream social. More than 150 women attended the event, which was held in the dining room of the chapter house. The women set up a frozen yogurt bar with multiple flavors of frozen yogurt and plenty of toppings to choose from like fruit, cookies, chocolate sauce and whipped cream. The room was decorated with festive wine and silver blue balloon bouquets.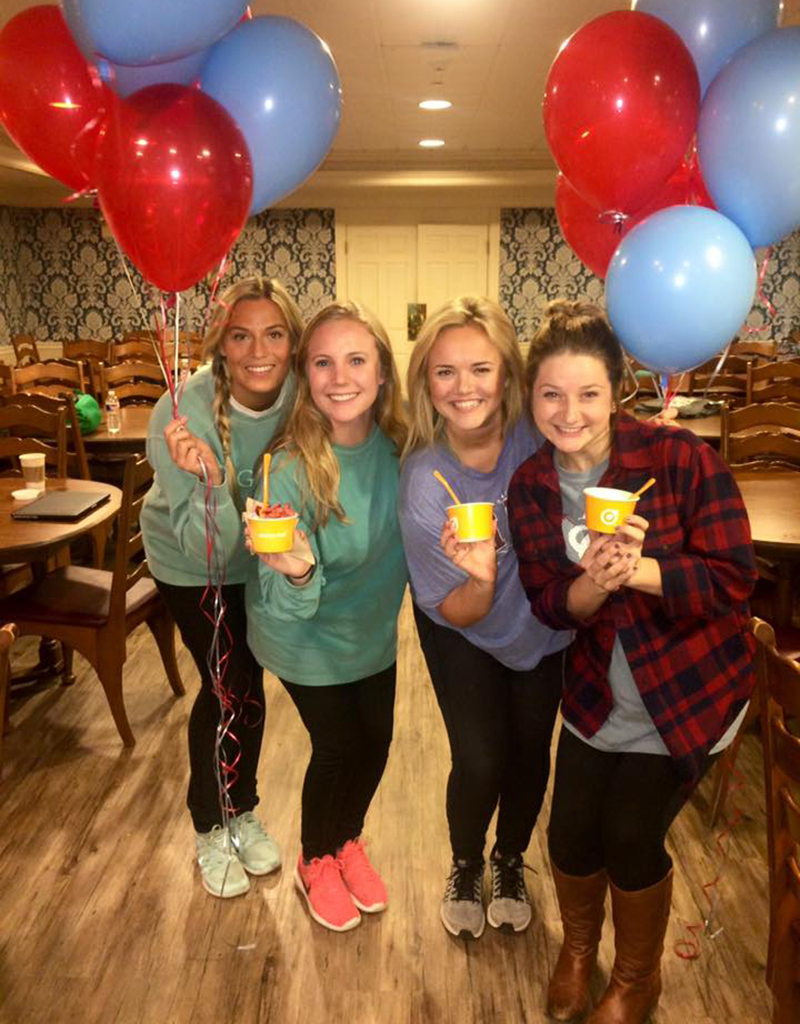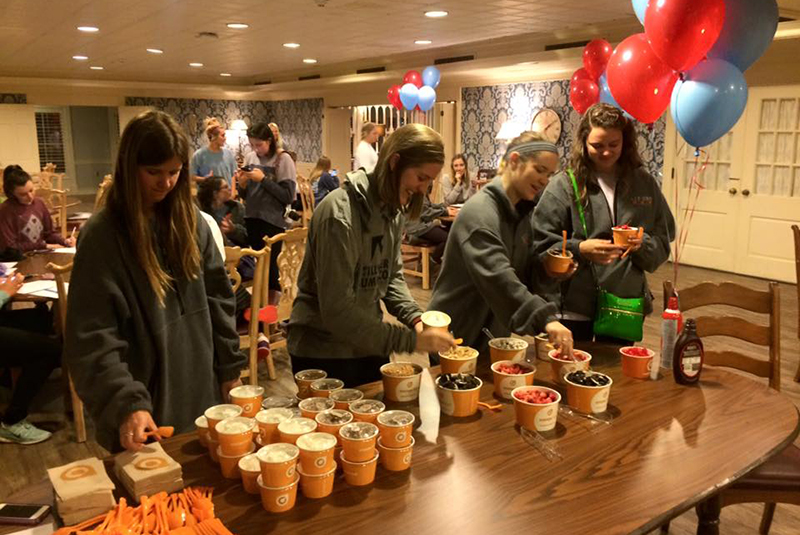 The chapter promoted the sisterhood event primarily through chapter announcements and emails. During the event, chapter members were asked to complete 10 items from the "150 Ways to Celebrate List" available on the Pi Beta Phi 150th website. Each table included a printout of the list for members to consult. Tables also had supplies like paper, envelopes and stamps.
Attendees enjoyed calling or writing a letter to their Big Sis or someone special in Pi Phi who had a positive impact on their lives. They also enjoyed posting pictures of their favorite Pi Phi memories on social media using #PiPhi150. The posts gave the women an opportunity to acknowledge and thank their sisters. Some of the other items completed included taking the Founders' Day quiz (to figure out which Founder they are most like) and comparing a recent picture to old pictures of the chapter. Additionally, many of the items completed that night were service pledges to be completed in the future.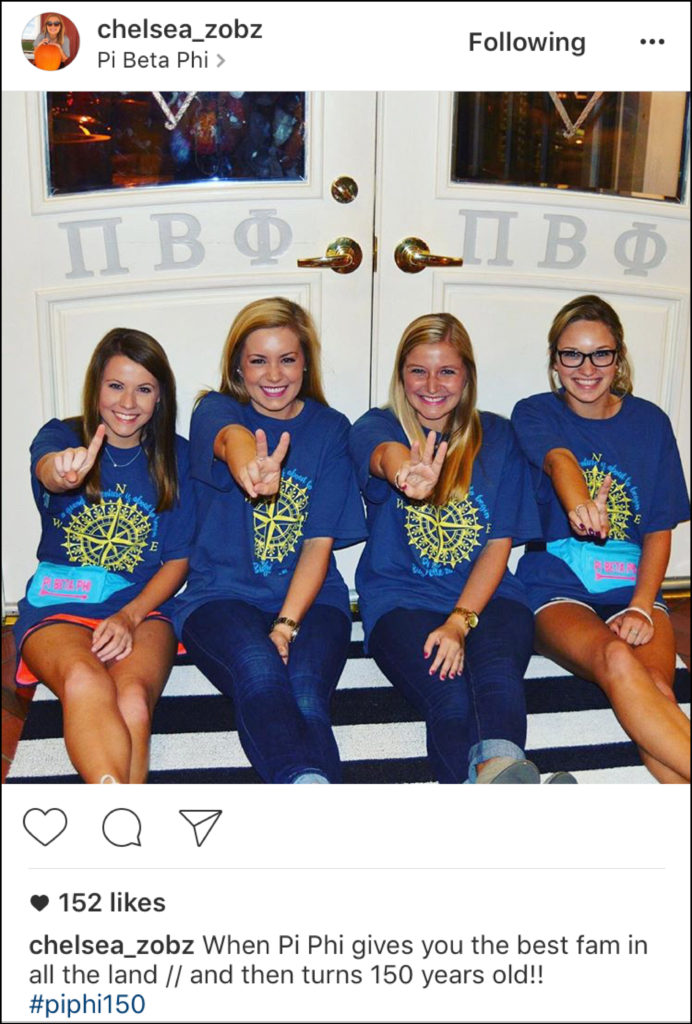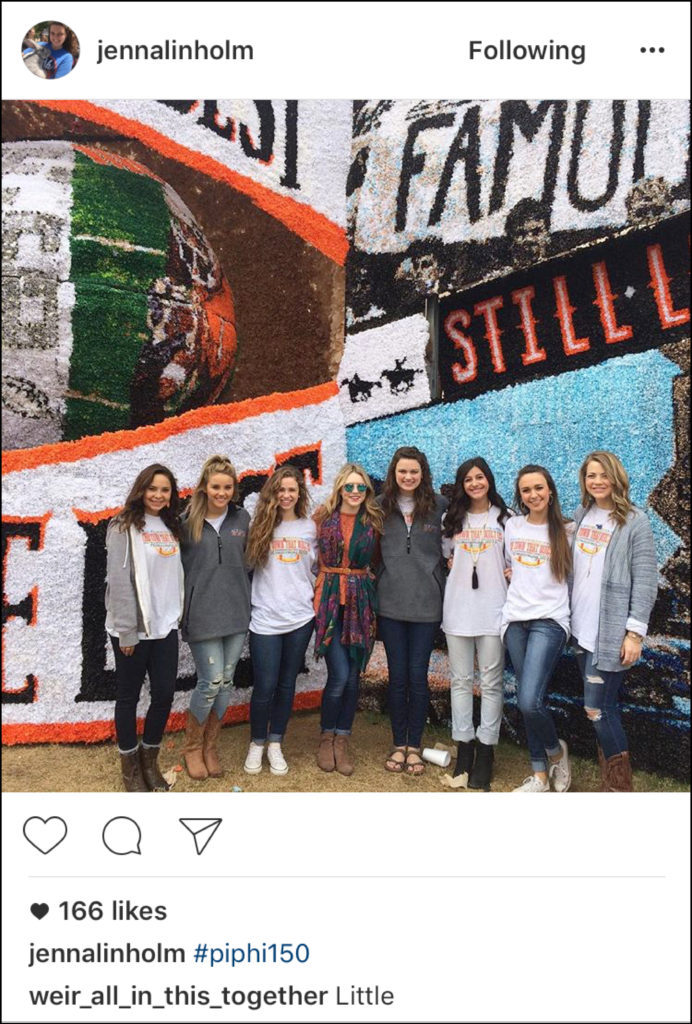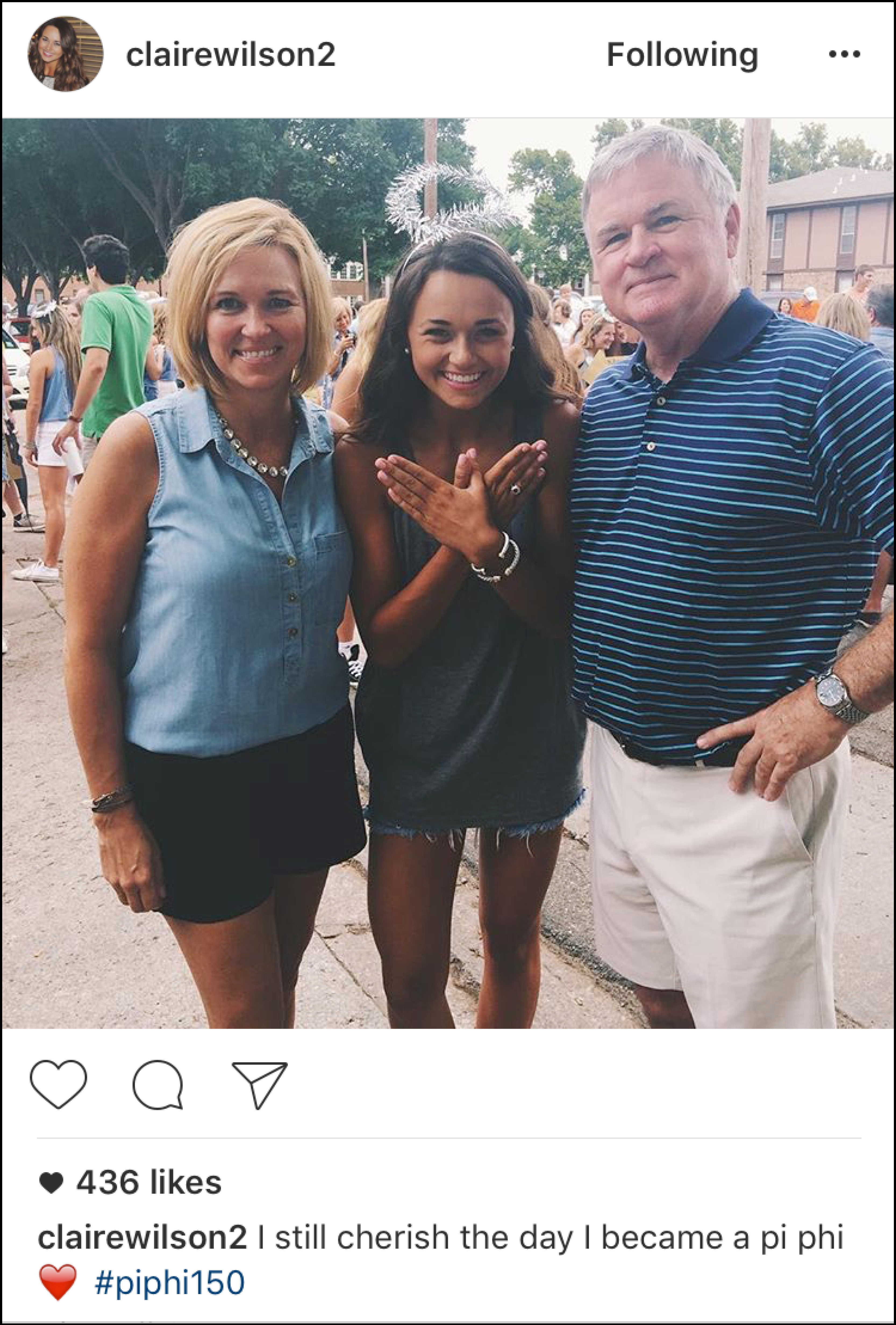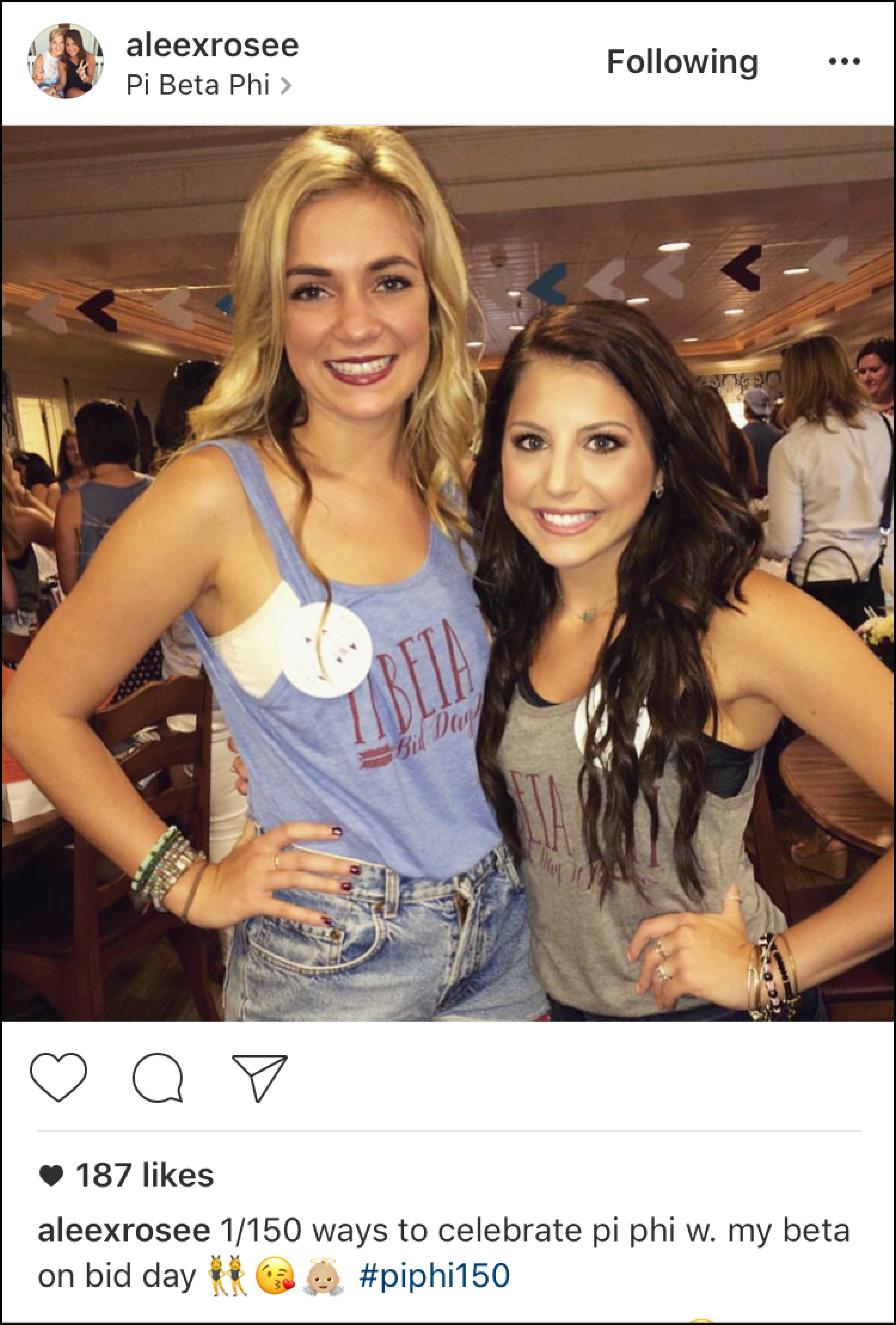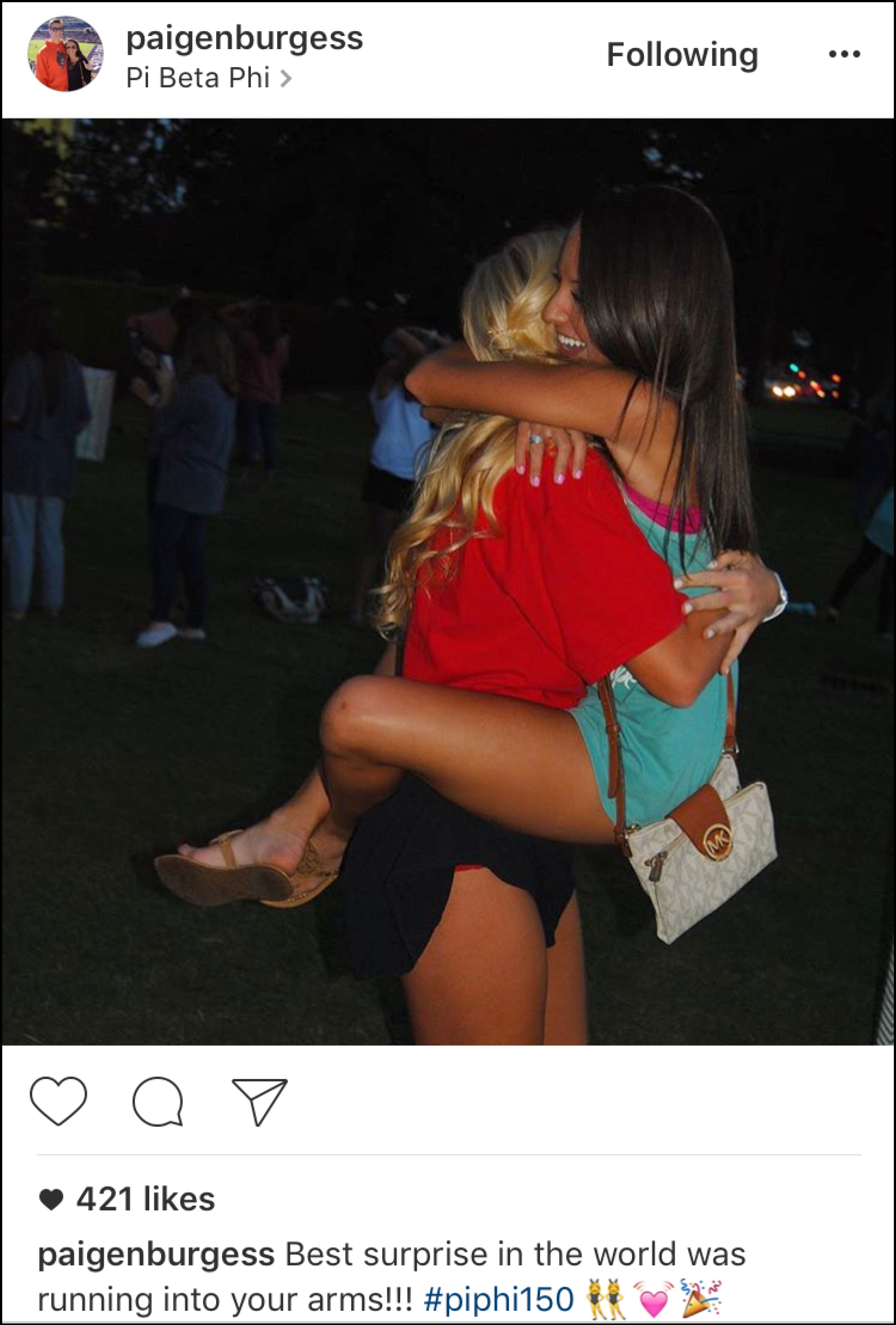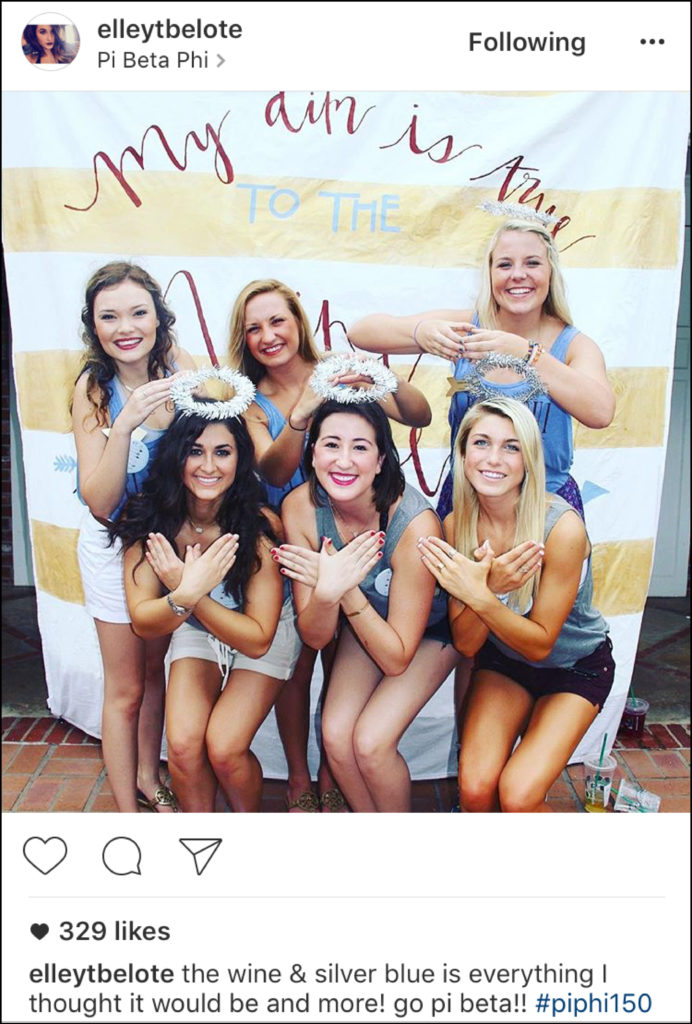 Following the ice cream social, the chapter has continued to celebrate Pi Phi's 150th anniversary. The chapter utilized the talents of some artistic sisters to make two banners. The banners are made of brown butcher paper and hang near the front door of the chapter house. The first banner, themed "Looking Back," has a list of 150 Pi Phi traditions the chapter loves. The second banner, themed "Looking Forward," has a list of 150 goals for the future. Chapter members and alumnae can add to the banners as they come and go into the house.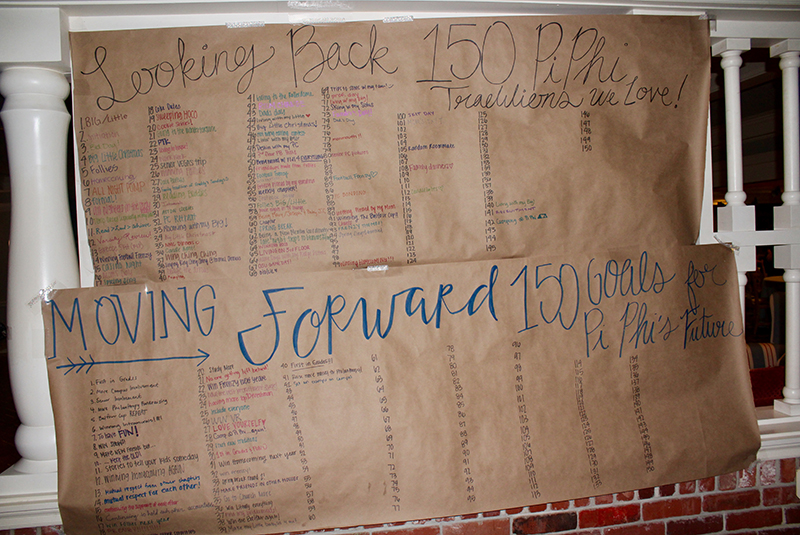 "The 150th anniversary means a lot to our chapter because we believe it's important to look back and recognize the rich Pi Phi traditions as we look toward an equally rich future," said Oklahoma Beta Libby Schultz. "An important thing we have noticed about Pi Phi's history is how the Fraternity continually challenges its members to set ambitious goals to be not only met, but also surpassed. To be an effectual Fraternity for women, we must preserve the practice of goal setting with the purpose of propelling our members forward."